Tag:
Business Analyst Desktop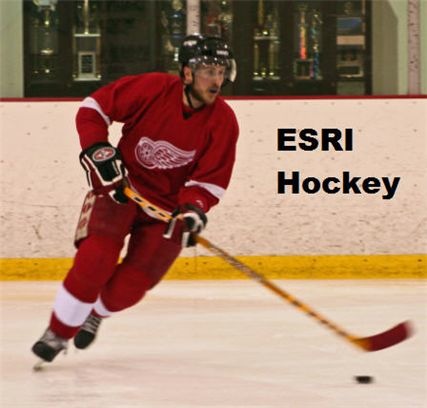 by Kyle Watson
ArcGIS Business Analyst 9.3.1 for the desktop is set to release around the 2009 User Conference timeframe. Traditionally the mid-year release is our data update (read up on product cycles here). We do plan to include the 2009-2014 data in 9.3.1, but are also adding a fair amount of new functionality.
One of those new features is the ability to easily assign a logo to a store layer. Of course, this can be done now in ArcGIS by creating a Picture Marker symbol using BMP and EMF formatted images. In Business Analyst 9.3.1 we have streamlined the process and added JPEG, GIF, PNG, and TIFF formats. You can assign the logos during the StoreSetup/geocoding process, or if you've already created store layers, you can add the logos from the Store Setup/manage dialog. Pretty cool? We think so.
We have ideas, maybe in the 9.4 era, to add functionality for automatically assigning logos to business listings by NAICS or SIC codes. So let's say you've added all coffee shops in Seattle, a coffee cup logo would display on the map at each location…without having to bury yourself in picture properties dialogs. If you are showing multiple industries at once, this could be a huge time saver. Pretty cool as well? We hope so. Add your thoughts to the comments section, we'd love to hear them!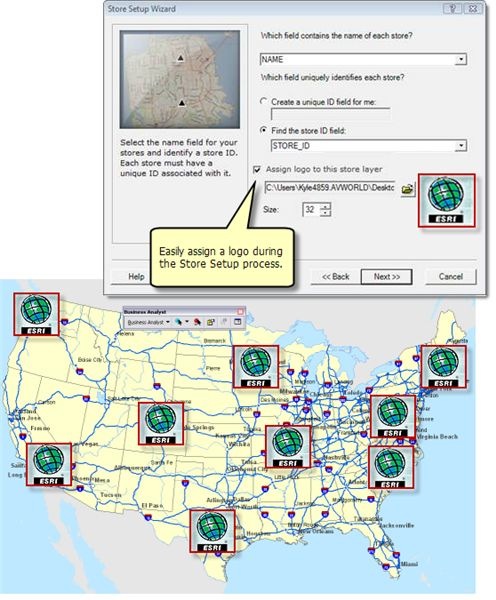 Stay classy,
Kyle