Tag:
Business Analyst Desktop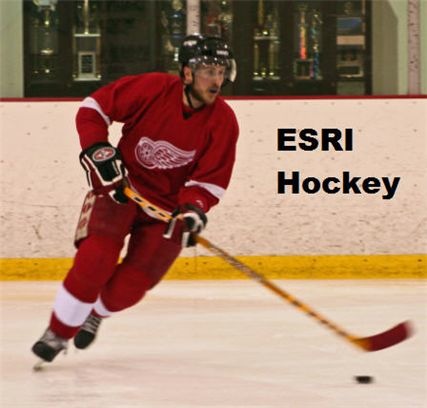 by Kyle Watson
ArcGIS Business Analyst for the desktop comes with a plethora of valuable tools, sometimes we hear, "wow, I had no idea that did that…cool!". Here's a great one that maybe you haven't used: the Summarize Points Report.
Here's what is does: It allows you to (1) quickly total up the number of locations (often businesses, customers, or competitors, etc.) within a given area and then (2) summarize site specific values for your trade area or any other polygon layer such as sales volume, total employees, or number of transactions. The tool summarizes points within a polygon; for example, you can use this tool to:
Calculate how many customers are within a 5-mile radius of your franchise PLUS how much they've purchased at your store.
Determine how many ATM locations are within a group of census tracts PLUS the total dollar amount withdrawn within each of the tracts.
Here is a simple graphic explanation: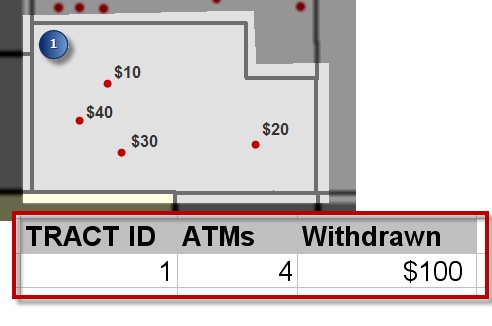 In this example the Summarize Points Report totals up four points (ATM locations) in a polygon (census tract) and also totals up any volumetric field in the ATM database ($100 worth of individual transactions). The output options are a thematic map layer and corresponding presentation-ready report.
Many of these individual functions are available in ArcGIS now (ex: Spatial Join, Summarize Statistics, etc.) but the Summarize Points Report in Business Analyst bundles it in one simple workflow. Try it now at: Business Analyst menu > Run reports > Point and ranking based reports > Summarize Points Report.
Keep it real,
Kyle