Tag:
basemaps
03/04/10–ESRI recently published an Earthquake Response for Chile group on ArcGIS Online to assist in providing data and other resouces related to the recent earthquake. The content is being published by ESRI and other organizations in support of relief activities.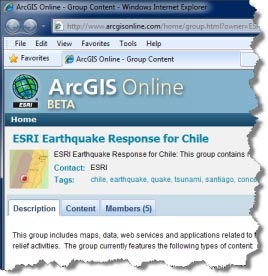 At the site, a variety of resources can be found, including applications that combine ESRI maps with other types of information, links to services with relevant information, and links to downloadable data and maps.
From the group landing page, click the Contents tab to view shared content. Click on a thumbnail to open the item, or click the title for more information.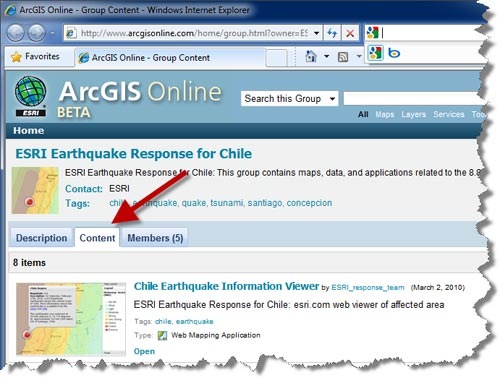 Here we opened the detailed description for one of the shared items, a Web map that combines USGS earthquake data with ArcGIS Online basemaps.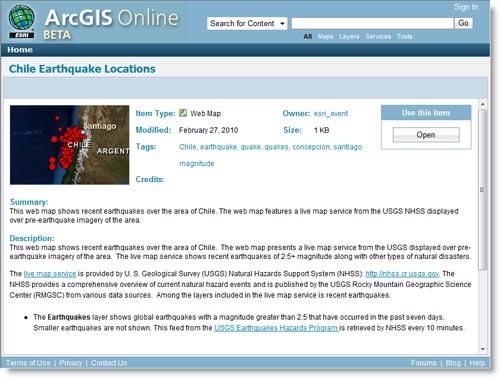 Click to open the Web map. Here we used Identify to view additional information from the USGS about each earthquake in the area. The red dots represent quakes greater than 2.5 in magnitude.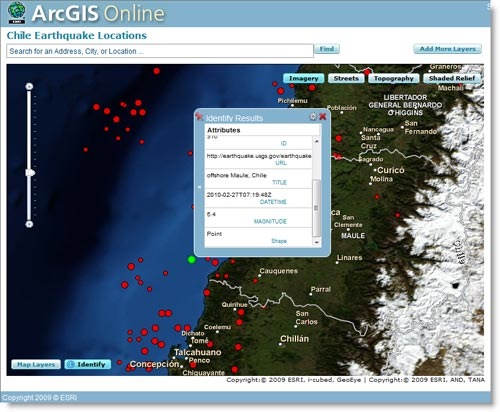 By clicking Add More Layers: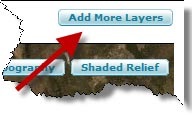 We can find additional services to mashup in our application, enabling us to build upon existing maps.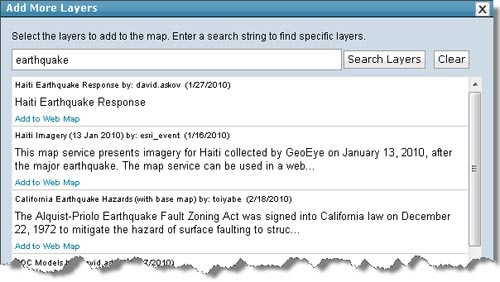 Here we found another service published by the Pacific Disaster Center (PDC) and created a mashup of our original map with the PDC service, selected a new basemap, and reordered the layers in our contents.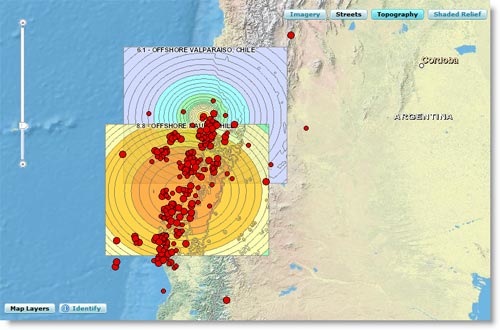 For more information visit the ESRI Chile Earthquake Support site.