Tag:
ArcGIS Desktop
We covered some basics in an earlier tutorial post on creating layer packages. Here we'll build on that and take a look at how group layers can be used to create a multi-layer package.
We visited the NPS Data Store and downloaded geologic data for the Old Faithful quadrangle in Yellowstone National Park. The data included multiple layers used to create a map of surficial geology, and when we opened the provided ArcMap document here's what we saw: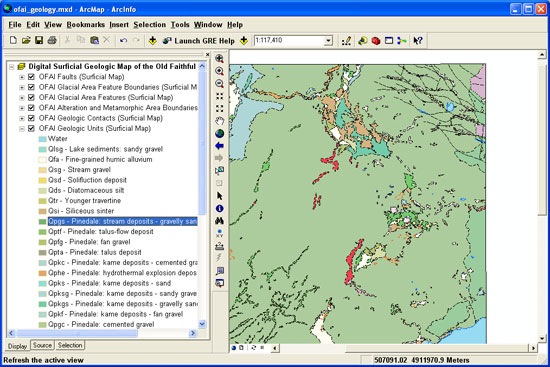 Because we opened the ArcMap document (.mxd file) the layers were already symbolized as the author intended with scale dependencies applied. We tweaked some of the properties for each layer as described in our earlier tutorial, and made sure we enabled the HTML popup property for each.
The map organized the content as separate layers, and we could have created unique layer packages for each one of them. But the layers were cartographically designed to work together, with scale dependencies applied to show various geologic details. To preserve the cartography the approach we used was to create a group layer, collecting all the individual layers in the group and preserving all the intended cartography. We then used the group layer to create the layer package containing all the layers. Here's how we did it.
First, using ArcMap we created a new group layer: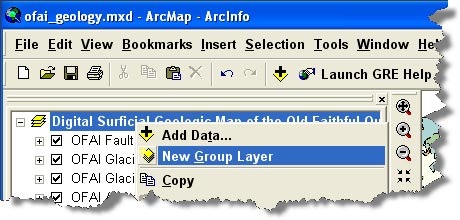 We named the group layer, selected all the individual layers, then dragged them into the group layer: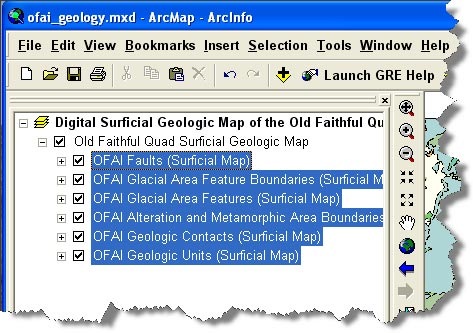 Next we right-clicked the group layer and chose Create Layer Package… This put all the sublayers into a single, easily portable package.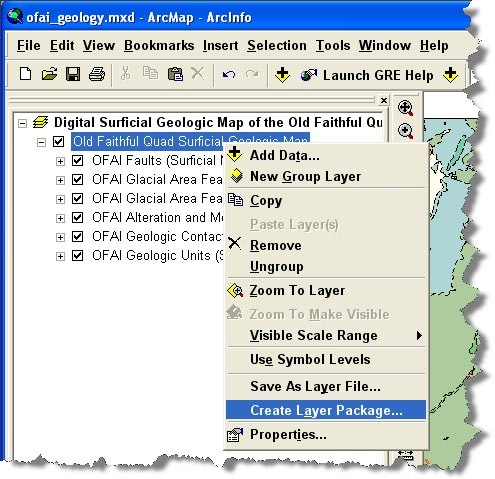 Below is the layer package shown in ArcGIS Explorer 900. We've opened the group layer to show all the original sublayers. Cartography, including scale-dependencies, has been preserved in the layer package. We can now view the data in ArcGIS Explorer the same way we viewed it using ArcGIS Desktop, including the popup window contents.