Tag:
Application Builder
The ArcGIS Viewer for Flex 2.5 release is significant because it includes a new application builder component which offers a new experience for configuring the Viewer, enabling novice users to easily configure and deploy a new web mapping application without programming or configuration file editing. It has been designed to be user friendly and makes the process of creating and deploying a new Flex-based web application very easy. In the application builder, you specify the data content, functionality, and look and feel of the web app, then deploy it.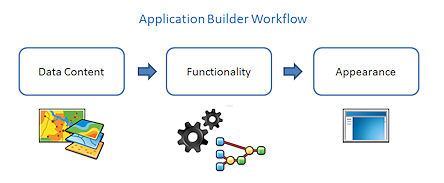 It is also compatible with Web maps on ArcGIS.com.
Learn more about the ArcGIS Viewer for Flex Application Builder.
Get the ArcGIS Viewer for Flex Application Builder from here.