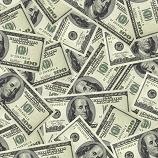 This week, ESRI announced this year's ArcGIS Server Code Challenge. If the developer community decides that you've submitted one of the top three original code samples, you'll win a cash prize!
First Place—$15,000
Second Place—$7,500
Third Place—$2,500
The deadline for submissions is February 29, 2008. Winners will be announced at the 2008 ESRI Developer Summit in Palm Springs.
See this page for official information about the Code Challenge including a link to all the rules.