(View a video of how to share Explorer results via e-mail)
You've always been able to E-mail your saved or exported NMF files, but until the 480 release you've had to do that outside of Explorer. With the latest release (Explorer 480) you can now e-mail an entire map, a layer, or a result directly from ArcGIS Explorer. Here's how.
To e-mail your entire map, go to File and choose E-mail (or hit Ctrl+E).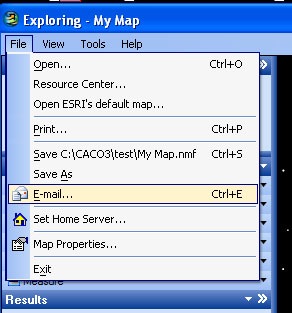 To E-mail a layer, right click the layer and choose E-mail. Note that the E-mail capability is only enabled for Web-based services that can be shared, not for local data sources that might not be available to the e-mail recipient.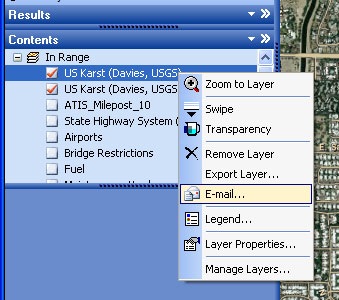 There are several ways to e-mail a result. The first is to right-click the result in the result window and choose E-mail. You can e-mail a single result, or an entire group or results this way.
The second way is to right-click the result on the map, and choose E-mail. Here we've right-clicked a result that is the location of a live traffic cam in the Phoenix area.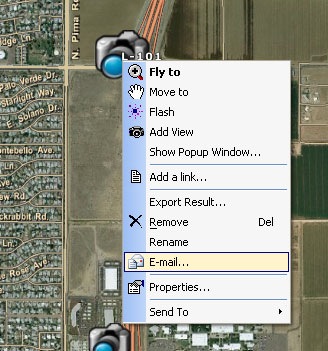 The third way is to open the popup window for a result, and choose the E-mail Result option which appears at the bottom of the window. If you e-mail a result with its popup window open, when the recipient opens it the popup window will automatically appear. Here we've chosen one of the traffic cam results, and e-mailed it with its popup window open so the recipient will automatically see the current traffic conditions.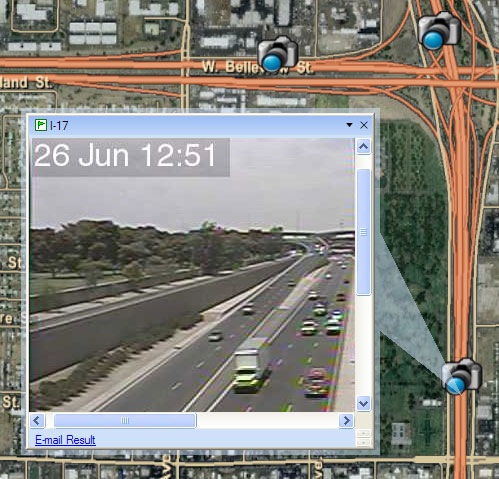 In each of the above cases, the NMF file is generated on-the-fly and automatically added to your e-mail as an attachment, along with some descriptive text. You can add your own message to the text that is automatically inserted, or clear the message and start your message from scratch. All the recipient needs is to have ArcGIS Explorer installed (there are instructions automatically inserted in the e-mail) and then double-click the NMF attachment to view it using Explorer.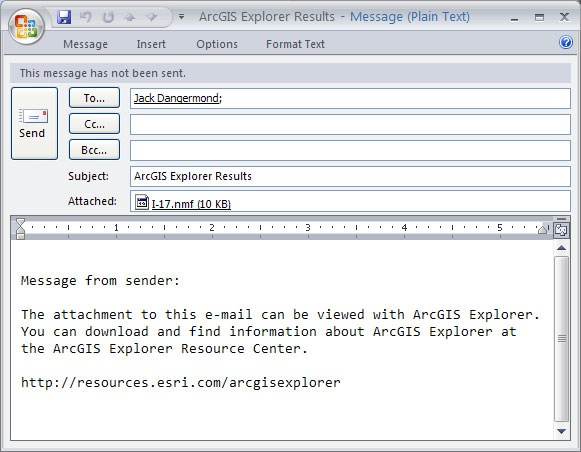 For more information view the Sharing content with e-mail Help topic.