ArcGIS Server Service Pack 1 is out and available for download. It has many fixes along with some very key enhancements. One of the biggest enhancements is the ability to create map caches in different image type formats. At 9.2 final you only had the option of creating PNG24 images for you map cache. While PNG24 images are visually appealing and work well with images with a lot of vector data they are inefficient for continuous raster images like aerial photography or satellite imagery. For example here are two tiles of orthophotography in both png (on the left) and jpeg (on the right):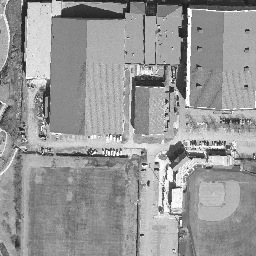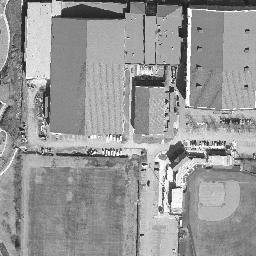 The JPEG tile is 16.39kb. The PNG tile is 85.93kb. That makes the JPEG in this case 1/5 the size of the PNG. While that does not really make that much difference while you are on an internal network, it makes a big difference for web applications. It is important to note that JPEGs do not support transparency so PNG images would be ideal for map caches that need to be transparent (a roads cache on top of an ortho cache for example).
Try out a demo here: http://serverx.esri.com/dgaerialsws
This example uses 2 meter FSA NAIP color imagery and six inch black and white orthophotos courtesy of the City of Lawrence, Kansas.
Jeremy