I've been getting questions from people asking why their
hillshade results display differently when they use the Hillshade function
(left) versus the Hillshade tool (right).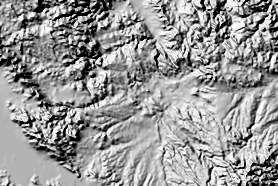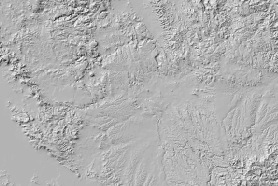 Hillshade function on a mosaic dataset Hillshade tool on a raster dataset
The Hillshade tool is applied at the source pixel size of the data; then the resulting raster is resampled as you zoom out of your display. In contrast, the Hillshade function is applied at the scale you are viewing the imagery at, first resampling the DEM to that resolution before applying the hillshade effect. When you apply hillshading at the same pixel size, the two hillshaded images will appear the same.
Functions are applied on your data after the images have been resampled to create the mosaicked image from the mosaic dataset, whereas geoprocessing tools are applied at the source pixel size of your data.
resampling + process ? process + resampling
Resampling the pixel size then applying a process, such as
hillshading, will not always provide the same results as applying the process
then resampling.
For more information, please see the new Help topic titled Why does my hillshade look different when I use a tool vs. a function?
Contributed by: Melanie Harlow