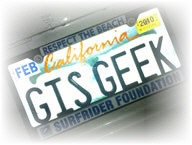 by Tony Howser
Programmers and non-programmers, did you know that powerful market analysis with the Business Analyst Online API can be as easy as entering a URL in your Web browser and opening up the results in Excel?

Why is this so cool and relevant? Well, because it demonstrates that anyone with a Web browser and Excel can design and develop an advanced analysis workflow; and, because you can do the same with a 30-Day Free Evaluation!
Interested? Then click on the this link to a demonstration and follow the step-by-step instructions on how to accomplish a market study. The best part of this is that you do not have to be a software programmer to make use of this example.