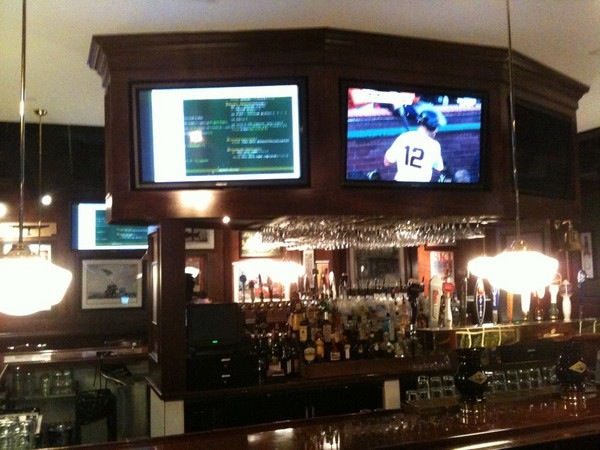 In Queen City of Charlotte, next to the Epicenter where the
NBA Bobcats play downtown, developers and managers attended the Dev Meet Up in North
Carolina on Tuesday, Oct 19th. Easily accessible and in a great
central location, a restaurant by the name of Blackfinn hosted the Dev Meet Up,
which brimmed with presentations on both Android and iPhone applications, code
demonstrations, in-house applications, and users' perspectives on application
design and development.
Keynote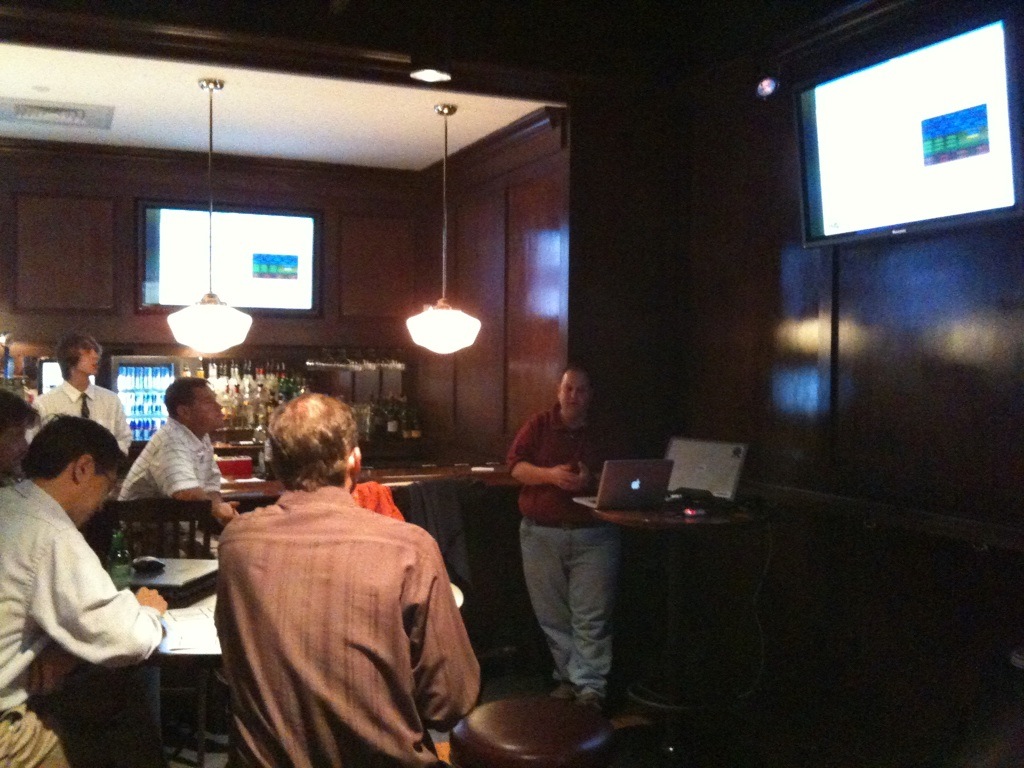 Jim Tochterman, VP of Research & Development from Bradshaw Consulting
Services in Aiken, SC, had a tips-and-tricks presentation that addressed
the interest that is increasingly becoming a part of many organizations'
development plans: application development for smartphone devices. When asked
why Android as opposed to iOS or Windows phone, Jim responded, "Our customers
drove us down the Android path."
Developers these days are more interested than ever in what other developers
are doing with smartphones, and Jim provided a great deal of information that
covered Android application development.
And then began the lightning talks…
Lightning Talks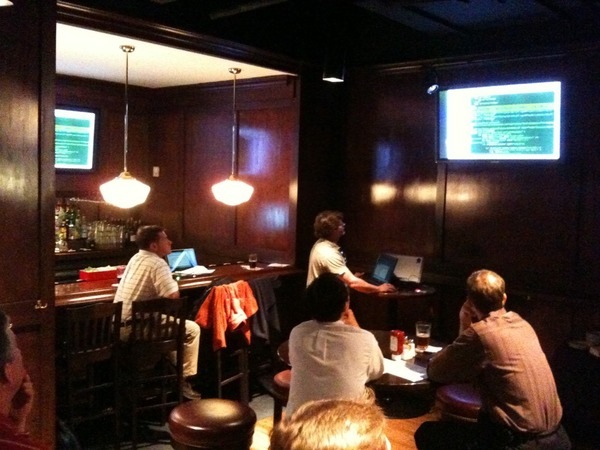 Glenn Goodrich from Enspiria Solutions started off the
lightning talks by showing how he's using jQuery and ArcGIS JavaScript API. He demonstrated an
engaging code walkthrough, as it was concise, informative, and well-narrated. Developers
love to watch programmers code and explain what they are doing as they are
doing it. The audience absorbed the way Glenn demonstrated his techniques, and
people appreciated his efforts to transfer the information in a way that kept
people intrigued.
Bryan Townsend from York County
Government was next and stepped up to present a well-designed in-house
application that makes it easier for people in his organization to search for and
find datasets. The name of his map data management application was called Easy
Search, and his useful tool has been well-received by colleagues.
Coming in as a non-programmer, project manager Rob
Floyd from ARCADIS brought
in a fresh new perspective on design and development from a users' standpoint.
With Dev
Meet Ups, we welcome anyone who can contribute information
that helps the developer community to grow and evolve. It was neat to hear not
only from a non-programmer, but also from a user and their requirements.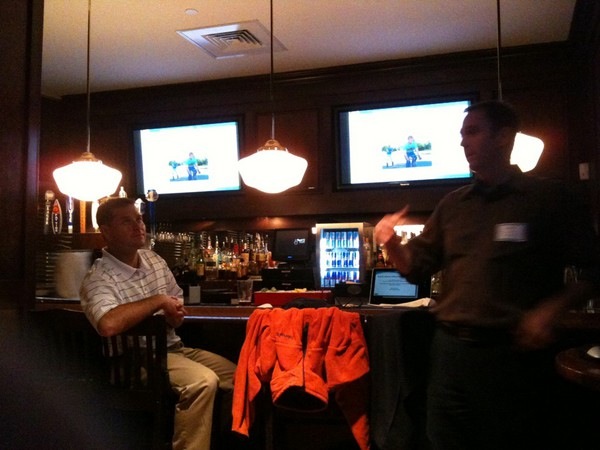 Lastly, Nianwei Liu from the City
of Charlotte concluded the lightning talks with a presentation of an iPhone
application that he built called Virtual Charlotte. This is a public facing
application for helping Charlotte citizens find city services. It's a great
example of a good iPhone application, and we have asked Nianwei to join the Android API
beta program.
To Sum it Up
As a final note, there were great presentations and everyone got a chance to
meet other geodevelopers in the Charlotte area while chowing down on some
buffalo wings and hummus with flatbread pita. Folks there are eager to get a
series of these meet ups going in Charlotte and use them to help grow the geodeveloper
community. They appreciated the fact that it wasn't organized as a one- or
two-day conference and that it didn't interfere with their work schedule. The
meet ups are the type of event where you can work during the day, and every
once in awhile, just show up somewhere, meet a few folks, and learn something
new.
We have more meet ups in the near future! Be sure to visit the Dev Meet Up schedule
and add our events to your calendar.
EDN Team