Category:
Location Analytics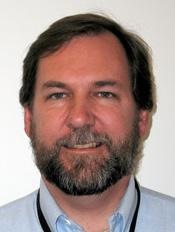 By Bob Hazelton
It's 5:00pm on the Friday before Valentine's day and I am, "A Desperate Husband".
I thought I had gotten smart by making those dinner reservations for Friday to avoid the crowds on the actual Day of Love. What I forgot to do was buy flowers, Argh!
So here I am with one hour before I need to pick my wife up for dinner and I need to find some flowers. Now there are some florists in my town but they are kind of small and I'm not sure they will have a decent selection this late on the day before. Luckily I have ArcGIS Business Analyst software to help me.
Start the countdown clock, cue the theme music from Mission Impossible and let me get to work.
Open Business Analyst and add a Store location for my work address and a separate one for my home address.
58 minutes remaining.
I figure that I'll have a maximum of 40 minutes to drive to the florist and return so I need to create a 20 minute Drive Time trade area around my work location.
57 minutes remaining.
I'll use the Add Business Listings feature to search for Florists – SIC code 599201 within the trade area that was just created. There are 52 florists within my 40 minute round trip.
56 minutes remaining.
I need to prioritize which of the 52 florists are large enough to have a decent stock of flowers Opening the attribute table I see the SALES_VOL field. I right-click the field name and click 'Sort Descending' so the high volume business float to the top. I see two florists within my drive time parameter and surprisingly there are two in my town that may be possible backup locations. I'll select the four and go on to figure out the best driving route.
54 minutes remaining.
In the Business Analyst > Tools menu I see 'Find Route…'.
a. First I add the point from the layer I created to represent my office.
b. Next I add only the selected points from the business layer of Florists.
c. Finally I add the point from the layer I created for my home address where my wife is patiently waiting to be taken to dinner.
d. Under the 'Options' tab I definitely want the Quickest Route preference.
e. I know the speed limit is 65 on my highways so I click the Speed button to adjust the factors upward.
51 minutes remaining.
Tick, tick, tick… I need to know the directions!
This is GREAT!! The route from my office to the farthest florist with stops at the others on the way back and finally arriving home to pick up my wife calculates out to only 40 minutes. I've got 10 whole minutes to spare. A quick internet search to find the phone number for the florists and I can call from the car to order an arrangement for quick pick up.
50 minutes remaining.
Thank you Business Analyst!
This example is a bit on the personal side of effective tools use, but from start to finish this effort took just 10 minutes. Consider that this could have been a B2B marketing effort and the same techniques could be used to identify likely opportunities or businesses to engage with.