Category:
ArcGIS Online
A recently published CNN article talks about the importance of social media, with a focus onTwitter, for obtaining rapid situational awareness about events. The article includes a link to an Esri application for first responders which uses ArcGIS Online basemaps as the foundation for placing tweets and other social media sources in context.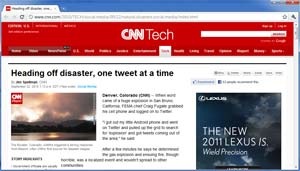 Russ Johnson, Esri's emergency response industry manager notes in the article: "The data is really unstructured — when you wrap it around a map suddenly you have a micro and a macro view. All of a sudden social media is a really relevant piece of data that can increase situational awareness."
The app is written using the ArcGIS API for JavaScript and leverages the ArcGIS Online world topographic, world streets, and world imagery basemaps. We agree that these basemaps provide an excellent substrate to provide greater context for social media sources. Shown below is a photo from Flickr that's been placed on the map via a live feed, and also locations of YouTube videos and tweets.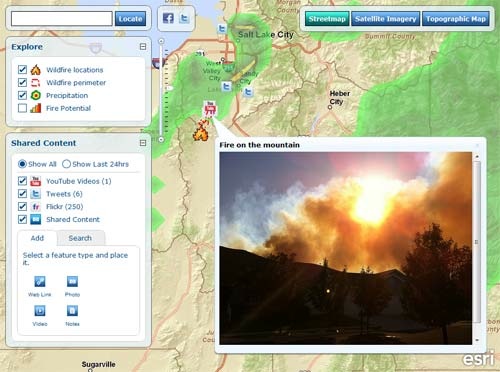 You can read more about how this application was created and how the various components were brought together by viewing the detailed description.