The World Imagery basemap was recently refreshed with more recent and more detailed imagery from small to medium-scales.  From ~1:591M to ~1:577k, TerraColor 15m imagery is now displayed globally.  Between ~1:288k and ~1:72k, the primary source is SPOTMaps 2.5m imagery where available, with other imagery at these scales from TerraColor. The updated imagery at these scales provides significant improvements with image quality (for example, less cloud cover and more color) and currency in many areas around the world.  Click the image to view a Story Map highlighting a selection of this updated global imagery.
Story Map of World Imagery Update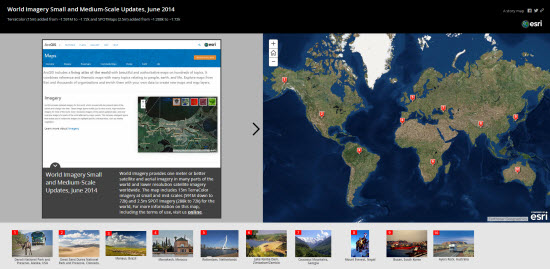 Global coverage, TerraColor 15m imagery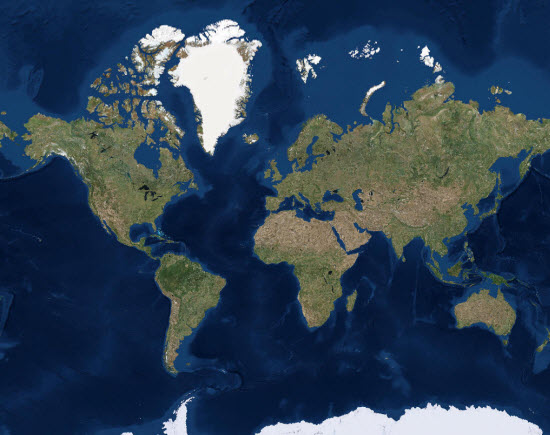 Tokyo Bay, Japan, TerraColor 15m (shown at ~1:577k)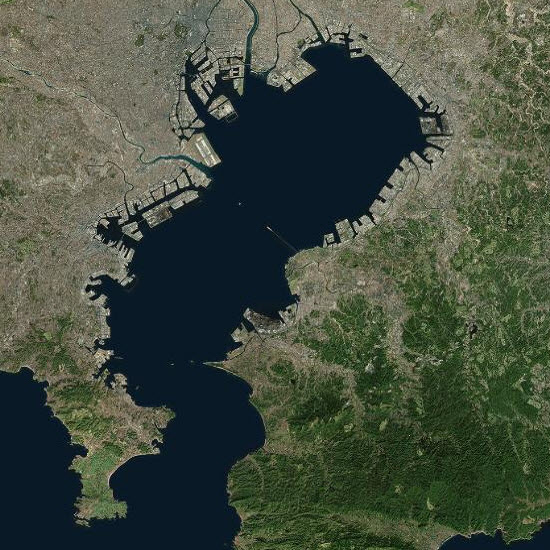 Dubai, United Arab Emirates, TerraColor 15m (shown at ~1:577k)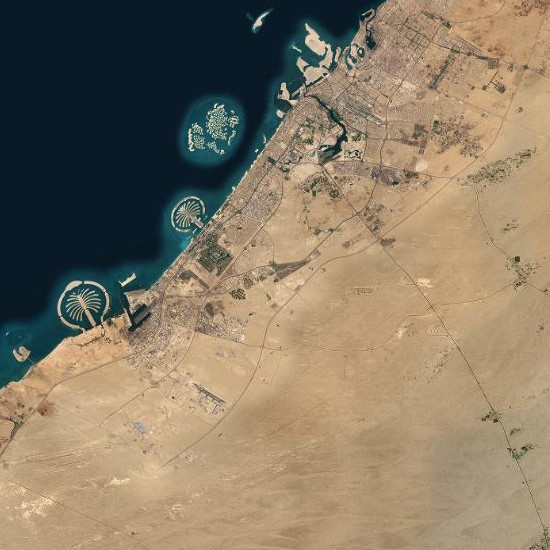 Copper Canyon, Mexico, SPOT Imagery 2.5m (shown at ~1:72k)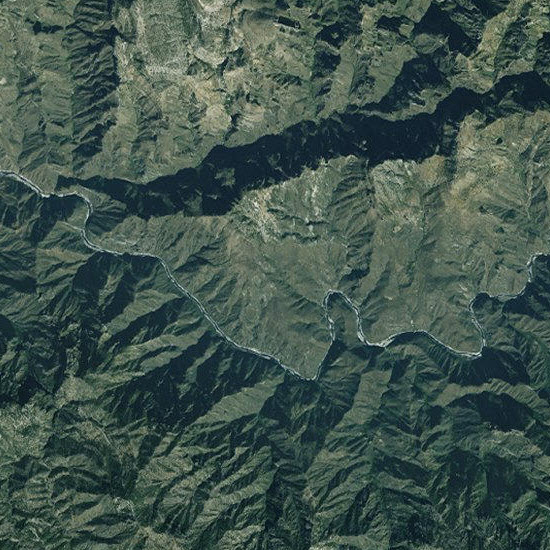 Metadata: This service is metadata-enabled. With the Identify tool in ArcMap or the World Imagery with Metadata web map, you can see the resolution, collection date, and source of the imagery at the location you click. The metadata applies only to the best available imagery at that location. You may need to zoom in to view the best available imagery.
The service was updated on the following servers: services.arcgisonline.com and server.arcgisonline.com. If you have previously used the World Imagery map, you may need to clear your cache in order to see the updates.
If you have feedback on content, try our Imagery Map Feedback web map at http://www.arcgis.com/home/item.html?id=ebdfa4146680410bb952c7d532ea5407.
If you have other feedback or comments, please post them to the ArcGIS Online forum.