To make it easier and faster to access your frequently used ArcGIS Online items, we introduced "My Favorites" in the December 2013 release of ArcGIS Online.
You can mark an item as a favorite and create a list of all your favorites. This helps you to quickly find and access frequently used maps, layers, and other items.
Here is how you set it up:
Search for items or go to your My Content list. For each item, go to the details page, hover over the thumbnail, and click the star icon that appears in the upper left corner of the item thumbnail.
To make items in the Gallery your favorite, you don't need to go to the item details page. Just hover over the thumbnail and click the star icon.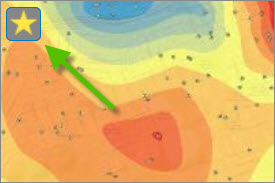 You can view the list of favorites you created in the My Favorites section of the Gallery.


You can also Search for Layers in the map viewer and your Favorites will show up in the results, so you can quickly add any of your favorite items to your map.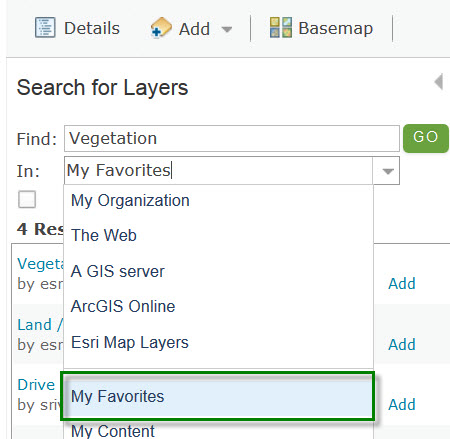 To remove a favorite item from your list, hover over the thumbnail and click the star.
Stay tuned for more ArcGIS Online tips and tricks.
Thanks,
The ArcGIS Online Team