As home to over 1 billion people, Africa is the world's second most populous continent. As part of our continuing roll out providing global map coverage at the largest scales, Africa is our latest update for the ArcGIS.com basemaps. Detailed coverage of Africa was recently released down to ~1:4k continent-wide and down to ~1:2k and ~1:1k in urban areas. We accomplished this expansion by incorporating OpenStreetMap data for 42 countries into our data model for display in the AGOL basemap cartography. OSM data is now found in the following basemaps: World Street Map, World Topographic Map, Light Gray Canvas Base, and the three reference overlays: Boundaries & Places, Boundaries & Places Alternate, and Transportation. In Ghana, we continue to utilize data contributed through the Community Maps Program. All data used in our basemaps—commercial, community, and OSM data—will be updated periodically.
Visit the map item pages for information on our methodology to process OSM data and attribution, which is provided in support of the share alike provisions of the OSM data license. Dynamic attribution is also provided on the map in various applications, such as the ArcGIS.com map viewer.
Click map below for a larger view showing our current expansion of map coverage in Africa.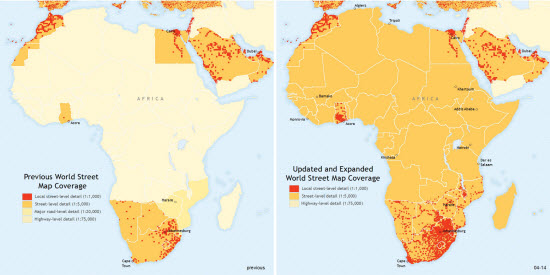 The following images show large-scale examples of the new data across the different basemaps and scales. Click an image to go to the ArcGIS.com web map.
Street Map detail of the capital city of Antananarivo, Madagascar (~1:2k). Lake Anosy was created in the 19th century to provide hydraulic power to industrial factories. Today the lake is the centerpiece of the annual independence day fireworks show.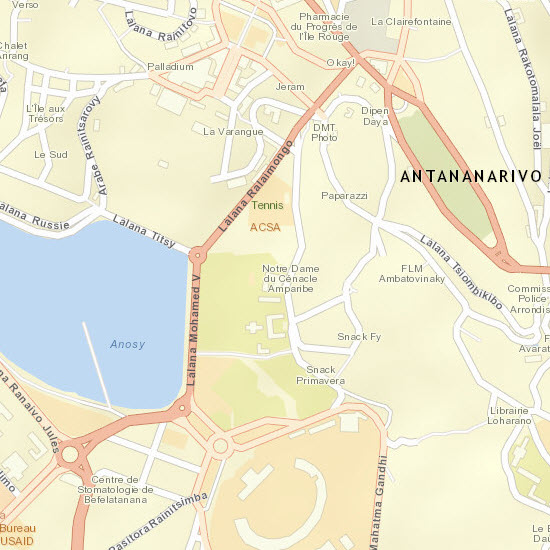 Topographic map of Kampala, Uganda, showcasing the "Seven Hills" (~1:36k). Makerere University was established in 1922 and is Uganda's largest institute of higher education, serving more than 30,000 students.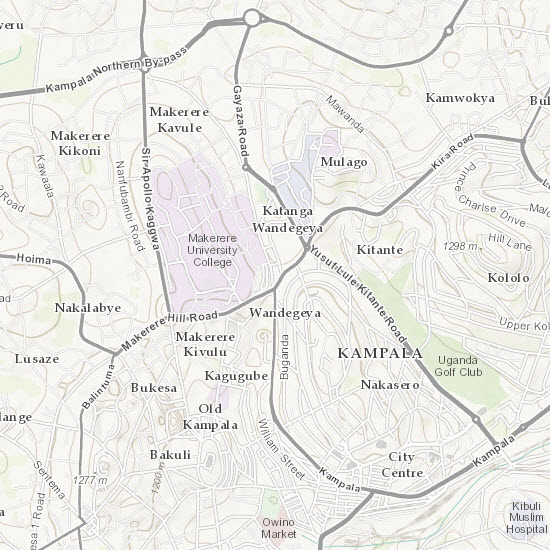 Light Gray Canvas Map of Cape Town, South Africa (~1:18k). The Port of Cape Town was established in the 17th century as a supply station for the Dutch East India Company.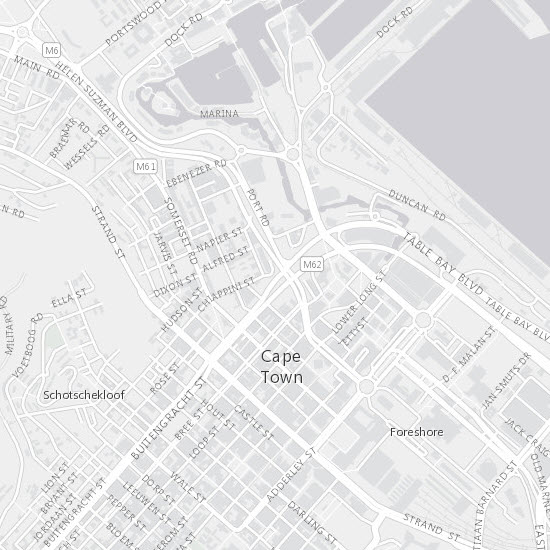 Boundaries & Places and Transportation reference overlays with imagery for Freetown, Sierra Leone (~1:4k). Located just north of the National Museum, the Cotton Tree is an important symbol of the city and is known to have existed as early as 1787.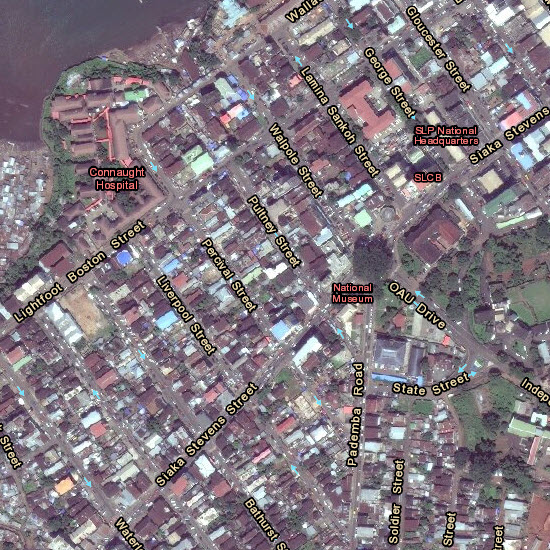 Click map for a larger image of the current snapshot of the ArcGIS.com Street Map coverage.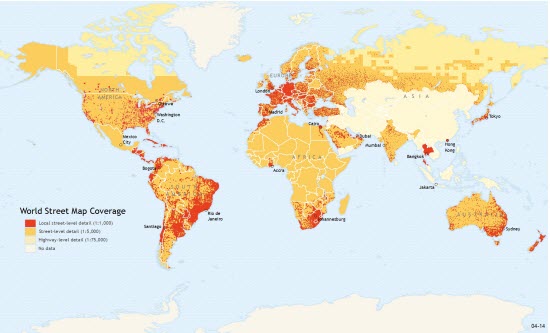 Look for additional improvements to the core basemaps throughout the year. Updated data and expanded coverage will appear in areas of North America, Europe, India, and the Asia Pacific region.
For more information on the Community Maps program, visit the Community Maps Program Resource Center. If you have feedback on basemap content, try our Street Map Feedback or Topographic Map Feedback web maps. If you have other feedback or comments, please post them to the ArcGIS Online forum.