World Imagery Basemap was recently updated with eight new areas of high-resolution imagery. These community contributions were made through the Community Maps Program. For a Story Map tour of all of these updates, click the image below.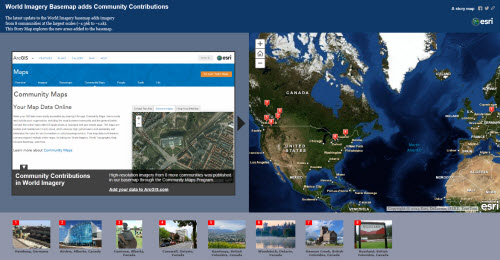 Included in this post is a trio of examples highlighting the new imagery added.  First up is the contribution from Hamburg, Germany. This 30cm imagery covers Germany's second largest city at scales from ~1:36k to ~1:1k. Hamburg is a major transportation hub and has the second busiest port in Europe. There are more canals in Hamburg than in Amsterdam and Venice, combined. The image below shows a modern office building, Berliner Bogen (Berlin Arch), in the Hammerbrook quarter of Hamburg.
Hamburg – Hammerbrook quarter, 30cm imagery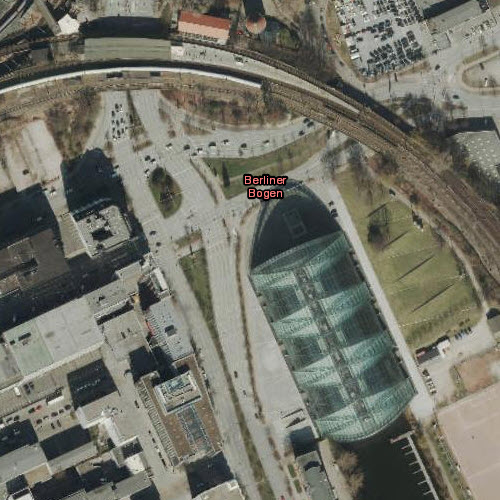 The next featured city is Dawson Creek, British Columbia.  The southern terminus or Mile "0″ of the Alaska Highway is located in this Canadian city. Completed in 1942, this now-paved highway stretches more than 1,300 miles (2,100 km) and is popularly considered part of the Pan-American Highway.
Dawson Creek – start of the Alaska Highway, 25cm imagery


The third highlighted community imagery is from Camrose, Alberta, Canada. The area has rich agricultural soils and Camrose is known as "Rose City". The man-made Mirror Lake anchors the city's urban parks system and is the home of two species of swans: the Trumpeter and the Mute.
Camrose – Mirror Lake, 15cm imagery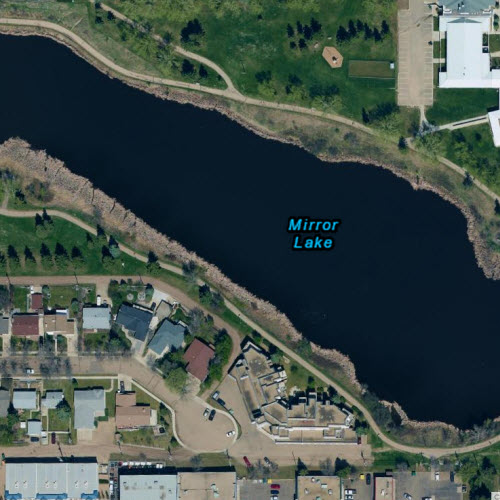 This is the list of the eight new community contributions to World Imagery Basemap displaying at ~1:36k to ~1:1k.
Hamburg, Germany
Airdrie, Alberta, Canada
Camrose, Alberta, Canada
Cornwall, Ontario, Canada
Dawson Creek, British Columbia, Canada
Kamloops, British Columbia, Canada
Rossland, British Columbia, Canada
Woodstock, Ontario, Canada
For more information visit the Community Maps Program website or view the live map of current and forthcoming contributors.