We recently updated our World Topographic Map coverage with the addition of five new communities and 15 updated areas participating through our Community Maps Program. View a Story Map showcasing all of the latest community updates to the World Topo Map.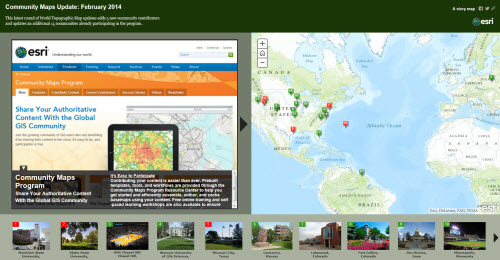 There are four campus contributions in this release. These special areas of interest provide detailed content of buildings and grounds including pedestrian paths, trees, and parking areas. In addition to all the scholastic buildings that make up the campus of this Public Ivy school, The University of North Carolina at Chapel Hill map includes all of the sports facilities. The Tar Heels baseball team has appeared in six of the last eight College World Series tournaments. They play their home games at Bryson Field at Boshamer Stadium.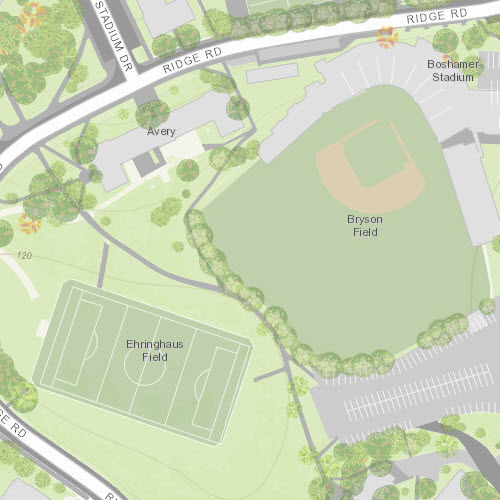 University of North Carolina at Chapel Hill, NC, detail at ~1:2k
There are 45 miles (72km) of trails in Des Moines, IA, including the Principal Riverwalk and John Pat Dorrian Trail. The Principal Riverwalk is one of the newest urban trails, completed in January 2013. It connects the east and west sides of downtown via two pedestrian bridges. Sections of both trails can be seen in the thumbnail below and can be explored in more depth on the ArcGIS.com basemap that is linked to the image.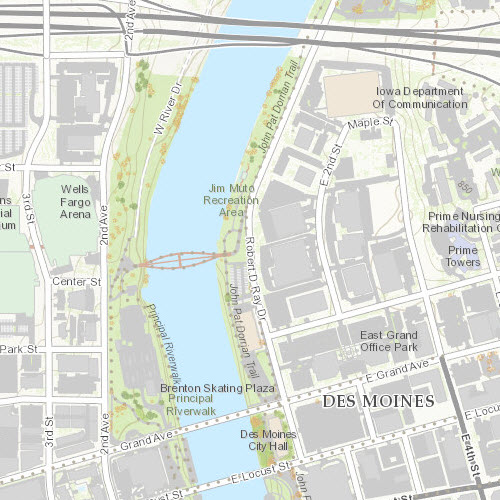 Downtown Des Moines, IA, detail at ~1:9k
Two of the communities in this update were impacted by natural disasters in the recent past. Lakewood, Colorado, endured extensive flooding in September 2013 and the city of Joplin in Jasper County, Missouri, was in the path of a deadly EF5 tornado in May 2011. The mapping contributions from these two providers are seen at the largest four scales in the World Topographic Map on ArcGIS.com.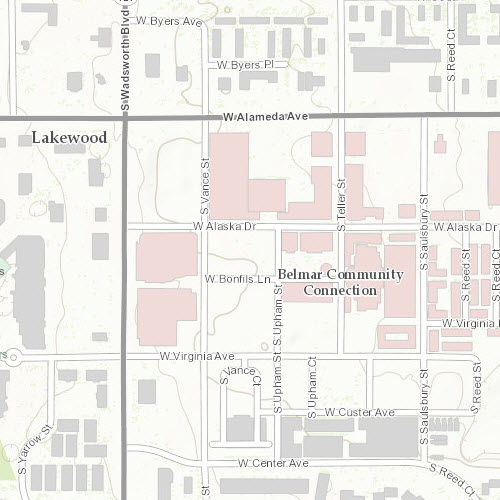 Lakewood, CO, detail at ~1:4k
Two contributors in this release provide content across a broader scale range of the map: The Islands of Bermuda (~1:288k to ~1:1k) and the country of Suriname (~1:288k to ~1:4k nationwide, ~1:1k in urban areas). Horseshoe Bay Beach, one of the most famous beaches in Bermuda, does not have the pink sand found at many other beaches on the islands. It has very fine and very white colored sand. It is located along the southwest coast of Main Island in Southampton Parish.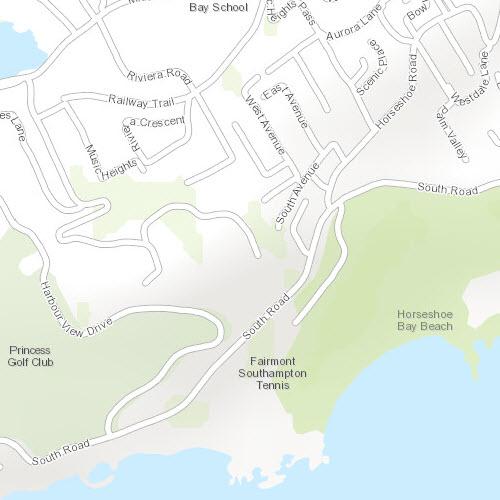 Southampton Parish, Bermuda, detail at ~1:9k
The full list of 20 community contributions updated in this release:
New Community Contributors
The Islands of Bermuda                                   1:288k – 1:1k
Idaho State University, ID                                  1:9k – 1:1k
Madison County, ID                                           1:9k – 1:1k
Missouri City, TX                                               1:9k – 1:1k
Montclair State University, NJ                            1:9k – 1:1k
Updates
Country of Suriname                                            1:288k – 1:1k
Ada County, ID                                                     1:9k – 1:1k
Cass County, ND, and Moorhead, MN                  1:9k – 1:1k
Town of Chapel Hill, NC, and
University of North Carolina, Chapel Hill                  1:9k – 1:1k
Chesapeake and Virginia Beach, VA                   1:9k – 1:1k
Des Moines, IA                                                     1:9k – 1:1k
Fairfax County, VA                                                1:9k – 1:1k
Fort Collins, CO                                                    1:9k – 1:1k
Indian River County, FL                                        1:9k – 1:1k
Jasper County and Joplin, MO                              1:9k – 1:1k
Lakewood, CO                                                      1:9k – 1:1k
Lawrence, KS                                                        1:9k – 1:1k
Minneapolis, MN, and University of Minnesota      1:9k – 1:1k
Warsaw University of Life Sciences, Poland          1:9k – 1:1k
Will County, IL                                                       1:9k – 1:1k
These contributions were made through the Community Maps Program. You can contribute your organization's geographic content and become part of the Community Maps that Esri hosts and publishes online. This program is available to all ArcGIS users and other data providers interested in making their map data broadly available for use by the ArcGIS community and other users. If you are interested, just follow these simple steps to get started. For more information visit the Community Maps Program Resource Center.
The service was updated on the following servers: services.arcgisonline.com and server.arcgisonline.com. If you have previously used the World_Topo_Map, you may need to clear your cache in order to see the updates.
If you have feedback on content, try our Topographic Map Feedback web map.
If you have other feedback or comments, please post them to the ArcGIS Online forum.