by Daniel Siegel, Product Engineer, Esri
In order to better understand the global distribution of water resources, Esri's Mapping Center has produced a map of average annual available water for the entire non-polar land surface.  If precipitation is income, evapotranspiration is a tax.  Everything else – fish, people, aquifer recharge, etc. has to share the available water left over after evapotranspiration has taken its share.  Different regions have very different rates of evapotranspiration, which means that those which get more rain do not necessarily have more water available for use.
The average annual available water map was built using precipitation data from WorldClim and evapotranspiration data from the MOD16 Global Evapotranspiration Product.  Both datasets have one kilometer resolution, but the latter is not valid over urban or barren land, so available water is not calculated for these areas.  Hydrography from the World Hydro Reference Overlay is included to show the path runoff will take over the landscape.  In order to highlight the central roll topography plays in directing the flow of water, the No Alteration of Grayscale or Intensity (NAGI) method was used to combine this map with an elevation hillshade.  Click anywhere on the map and a pop-up window shows the available water as a fraction of precipitation.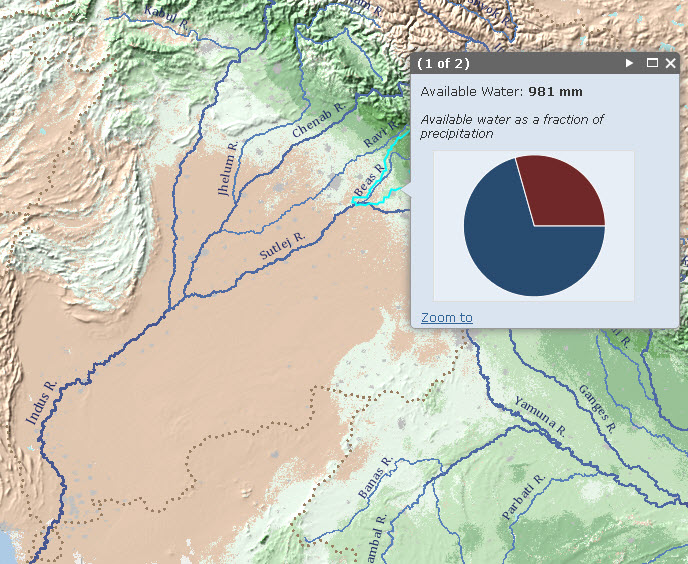 Use this map map as a canvas for your own observational data.
You can also access the services that make up the map: