By Tim Ormsby, Esri Technical Writer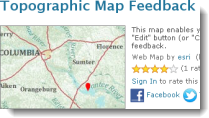 Basemaps are the background maps that give visual context to your subject matter. A layer of ordinary features—like airports—gains depth and meaning when you display it on reference geography (figure 1). Esri basemaps look better than anything most of us could make on our own—and they take no time to compile and just a moment to add to your map.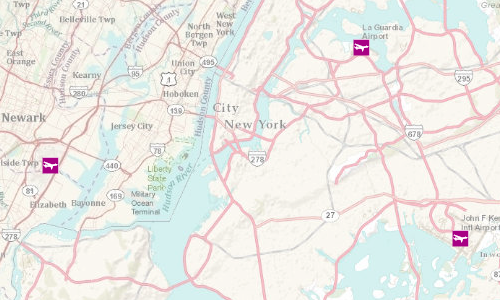 Figure 1. I added the Topographic basemap to ArcMap and displayed my airports layer on top of it. The basemap is multi-scale, so it shows different amounts of detail as you zoom in and out.
Basemaps also make it possible—and really fun—to explore unfamiliar places. From time to time, of course, your investigations may turn up something that doesn't look quite right. As T. S. Eliot said:
We shall not cease from exploration
And the end of all our exploring
Will be to arrive where we started
And find the place unlabeled on the map.
—"Little Gidding" from Four Quartets (last line changed by T. S. Ormsby)
That's a bleak point of view, and it probably wouldn't be much fun hanging out with Mr. Eliot at the Esri User Conference. But he's right about maps not being perfect. Fortunately, in the case of Esri basemaps, there's an easy way to report mistakes, as I recently learned.
I was making a map of the world's major urban airports in ArcMap, starting with the airports and urban areas layers from Esri Data & Maps. I added the Topographic basemap for context and also to help confirm that feature locations in the airports layer were correct. In Tehran, the capital of Iran, I came across a problem. Both the basemap and my airports layer showed two local airports, but neither included the Imam Khomeini International Airport (figure 2).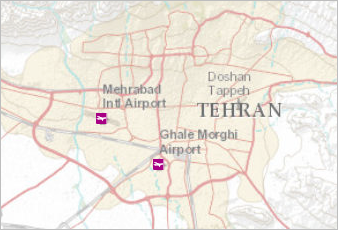 Figure 2. The graphic is cropped, but Imam Khomeini International Airport was nowhere to be found in the surrounding area.
I knew the Imam Khomeini airport was missing because part of my mapping methodology for big cities was to Google a phrase like "international airports Tehran," then check Wikipedia and other search results. In this case, there was a Wikipedia entry for Tehran Imam Khomeini International Airport. I copied the airport coordinates from the article, pasted them into the Go To XY tool in ArcMap, and zoomed to the location. The Topographic basemap showed a couple of runways, but no airport marker or label (figure 3).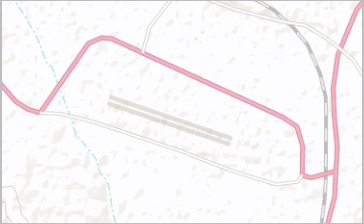 Figure 3. Several other basemaps (Streets, OpenStreetMap, National Geographic) have symbols and labels for the Imam Khomeini airport. So does Google Maps.
As far as my project was concerned, all I had to do was digitize a new feature in my airports layer. But I didn't want to let it go at that: I also wanted to report the basemap omission. Looking for a way to do this—really just looking for a contact name or e-mail address—I went to ArcGIS Online and opened the Topographic map details (figure 4).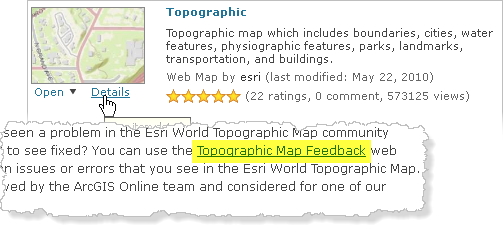 Figure 4. The description of the Topographic basemap refers to the feedback map.
That's where I found a paragraph about the feedback map (figure 5).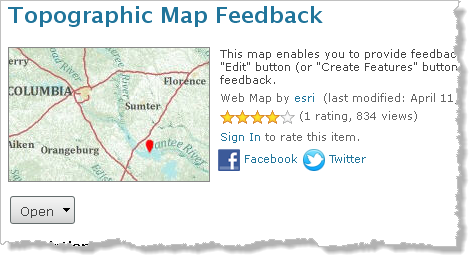 Figure 5. The Topographic feedback map on ArcGIS Online.
I opened the map in the ArcGIS Online map viewer and zoomed to Tehran. The Edit button on the ribbon gave me access to a panel of tools for marking up the basemap (figure 6).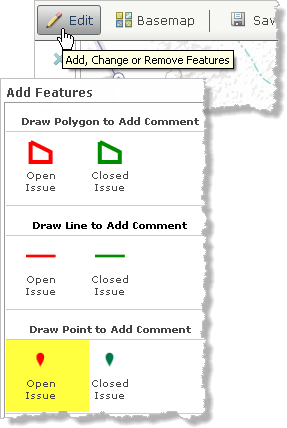 Figure 6. The feedback map has a set of editing tools.
I selected the Open Issue point tool and then clicked the airport runway on the map. (I used the point tool because I wasn't trying to draw the airport boundary, I just wanted to mark the location for a reviewer.) A pop-up window opened. From a drop-down list, I categorized the problem as "Add feature." I then wrote a brief description (figure 7).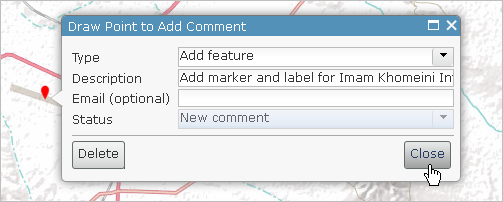 Figure 7. I suggested adding a marker symbol and a label for the airport.
That was it. I closed the comment dialog box and my browser window.  I reopened the feedback map a while later, just to make sure my edit had really stuck. It had, I even edited my comment to add my e-mail address.
How long until my change is made? I don't know. I looked at the status of some other edits on the map. Some had been fixed; some were planned for a future update; many were under review; a few were designated "No change planned." I think it would be a nice enhancement to have a date-stamped history of status changes.
Major updates to the Esri basemaps happen a couple of times a year. (There's no published schedule, but updates are reported in the ArcGIS Blog.) Since the Esri basemaps are compiled from many sources—Esri, other commercial vendors, international and national mapping agencies, and local governments—whether and when a change is made may depend on who provided the data and how often that organization revises its databases.
I'm glad to know there's a way for ordinary map users to make a contribution. It feels good to be part of the collective enterprise of making beautiful, comprehensive, authoritative online maps. (By the way, there are feedback maps for the Streets and Imagery basemaps as well.) Now, of course, I want to see Imam Khomeini International Airport for myself. After searching for flights from LAX to Tehran, I went ahead and submitted a travel request. (Trip purpose: ground-truth existence of airport.) I hope it gets approved.