Did you move the source data for your mosaic dataset? Did you share or copy the mosaic dataset to another machine? If you have done either of these tasks, you may have broken the paths that link to the source data.
To view and repair your mosaic dataset item paths, follow the steps below.
1) Browse the Catalog Window, right-click on the mosaic dataset that has broken paths, and click Repair.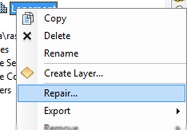 Currently the window shows you all the paths and 0 folder levels.
2) Check on the Only Broken Paths check box, so that only the paths that have broken links are shown. Optionally, you can check the Repair Select Items Only check box, if you only want to repair the subset of your selection.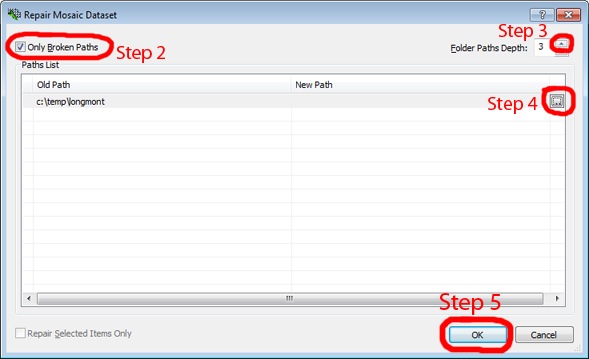 3) Click the up arrow to increase the Folder Paths Depth. Increase the depth until the first set of paths show up. This is the level that the path is broken.
4) Click the Browse button under the New Path column and navigate to the correct location.
5) Click OK to run the tool.
You may need to run steps 1 – 5 again, to make sure there are not any more broken links.