We get a lot of feedback from our user community wanting to learn more about ArcGIS from the help systems available on resources.arcgis.com using Safari on their iPad's and iPhones.
Here are a couple of important tips that will make your experience even better:
1. How to scroll pages in the Help System
When you browse to the help systems we quite often are asked the
following – "How do you scroll the page?". "I can pinch to zoom in and
out but when I swipe my finger up and down it doesn't scroll?". Why are
the help systems not iPad friendly??
Actually they are. You simply need to learn a new touch gesture! It is a "two finger swipe". Simply place 2 fingers on top of the frame you wish to scroll and swipe up/down. This will let you scroll a page either on your iPhone or iPad using the Safari browser.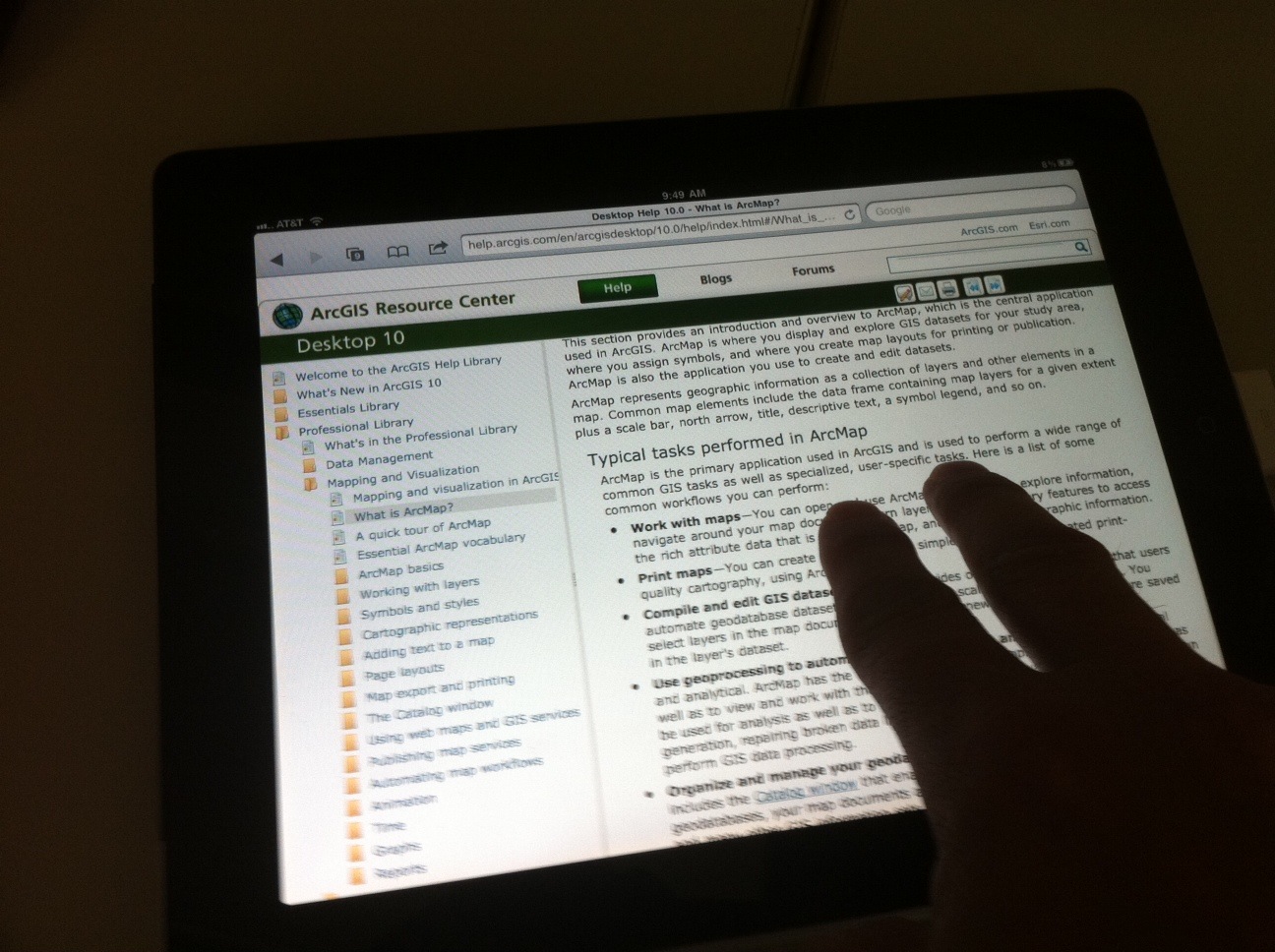 For more details on this, visit the following Safari Support Topic from Apple.
2. Add A Help System To Your Home Screen
You can add the location of your favorite help system to your home screen so you don't have to browse to it using Safari. Simply tap on the Action button as shown below and tap "Add to Home Screen". This will create an icon on the home screen of your device that acts as a shortcut to the Help System you want to read about.
See Apple's iPhone Tips and Tricks site or visit an Mashable's Top 10 Tips and Tricks for iPad (see #5).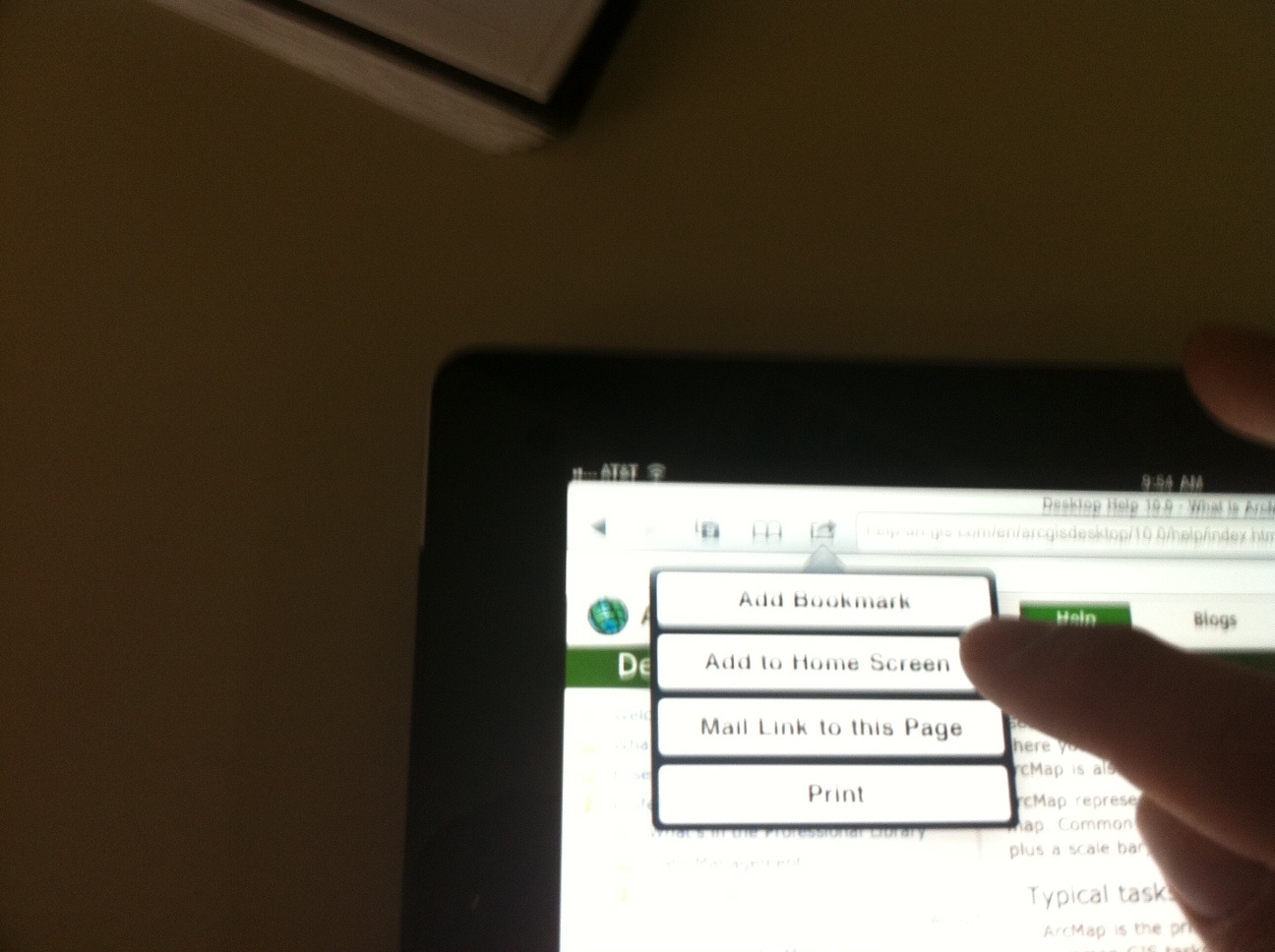 Mobile Team