At last week's Esri Federal User Conference (FedUC) plenary in Washington, D.C., we previewed some of the forthcoming new features and capabilities of the ArcGIS.com map viewer. Here's recap of what was shown, plus a couple of things that weren't. Note that the exact appearance and details of these new features is subject to change:
Cross-dateline navigation
The world no longer stops at the dateline, and now continues around and around the globe.

Temporal layers
ArcGIS Server introduced temporal services at the 10.0 release. When you add one of these service layers you'll see a time button appear in the app:

which is used to toggle the time slider, shown here:

You can also configure the temporal slider and adjust the time interval to display, playback rate, and more. Shown at the FedUC was an example showing the movement of the Gulf spill over time. The playback can be controlled manually, or set to auto-play.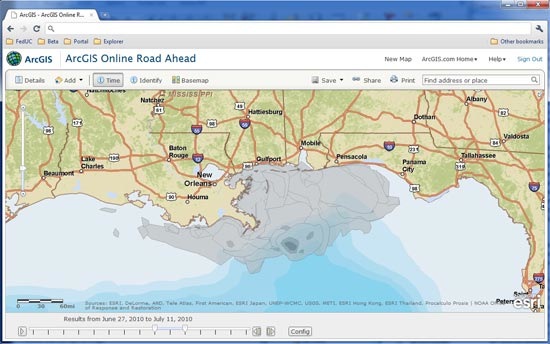 Configurable pop-ups
Not shown at the FedUC, but coming in this next release, is the ability to configure the pop-up for any layer you add to your map. Here's an example that is displaying information from chosen and formatted fields in the layer, including a photo: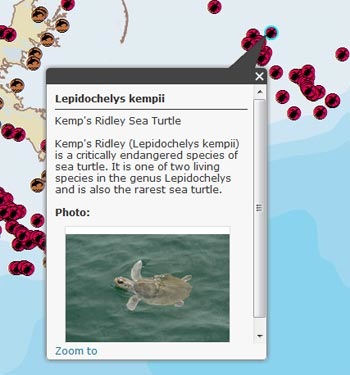 And if you embed your map in a website, that same pop-up is supported in your embedded map as shown in this test website below: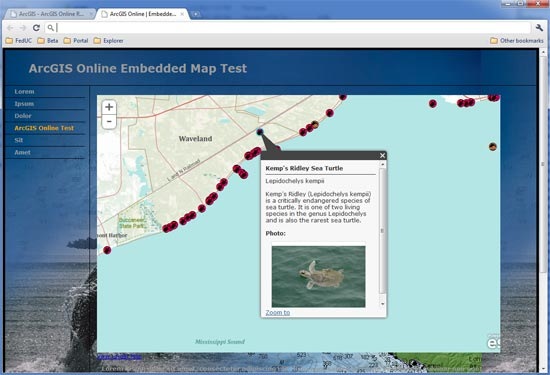 WMS and KML support
Shown at the FedUC were forward-looking glimpses of WMS and KML support in the ArcGIS.com map viewer. These won't be included in this upcoming release, but will be included in the next release to follow.

To view the FedUC video and the demonstration of these new features, see our earlier post with the video timelines.