There is now a US National Grid (USNG) map service on ArcGIS Online. This service contains continuous coverage of grid squares and center points at 100,000 meters, 10,000 meters and 1,000 meters. The 100 meter grids and center points are available for select, highly populated cities within the United States with more updates on the way. The REST end point for this map service is http://maps1.arcgisonline.com/ArcGIS/rest/services/NGA_US_National_Grid/MapServer and can be consumed in various clients to ArcGIS.
An ArcGIS.com map is available with current hazards data and the new USNG map service. This map is in the Esri GIS for Emergency and Disaster Management group.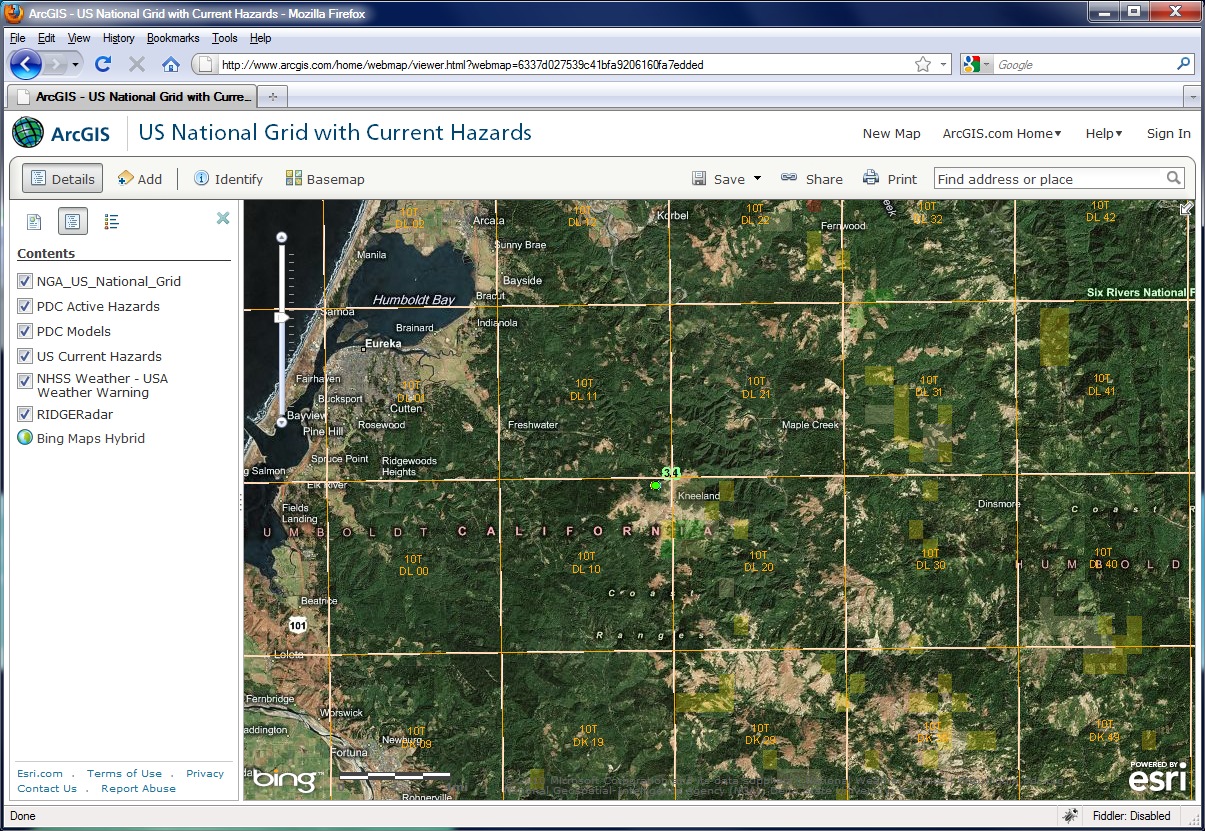 You can also access this map on your iPhone or iPad.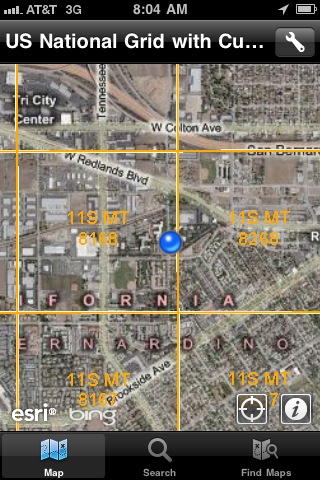 This map services can also be easily configured within your Situational Awareness applications. This service can simply be added to ArcGIS Mapping for SharePoint (version 2.0 is now available).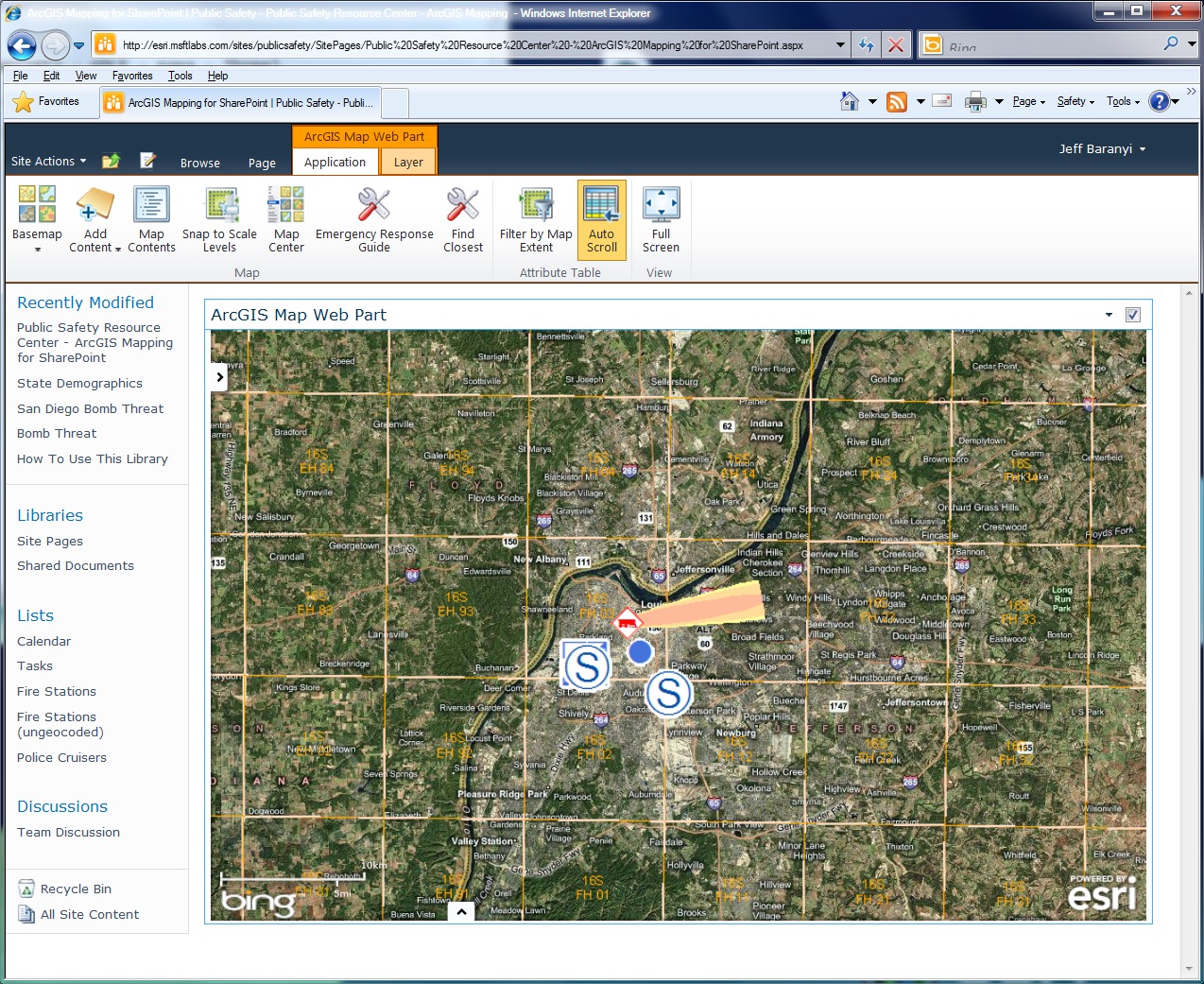 To include the US National Grid Map Service in the ArcGIS Viewer for Flex simply add a line in the config.xml file:
<layer label="US National Grid" type="dynamic" visible="true" alpha="1.0″
url="http://maps1.arcgisonline.com/ArcGIS/rest/services/NGA_US_National_Grid/MapServer"/>