05/24/10–With the public beta release of ArcGIS.com, ArcGIS Explorer Online is also available as a public beta. Just click Start ArcGIS Explorer Online at arcgis.com or go directly to explorer.arcgis.com to begin.

You may already be familiar with the ArcGIS Explorer desktop application; ArcGIS Explorer Online is similar in appearance to the desktop version of ArcGIS Explorer and has some of the same capabilities, but it's a lighter weight version that works in a browser (and is built using Microsoft Silverlight). It's tightly integrated with ArcGIS Online, and you can directly access basemaps and other content to create, save, and share your ArcGIS Explorer maps which can include presentations and more.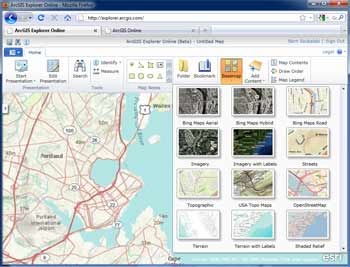 So how to get started? It's easy, and one of the best places to start is the Help. Look for the Help in the upper right corner of the app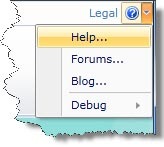 And begin by looking at The Basics.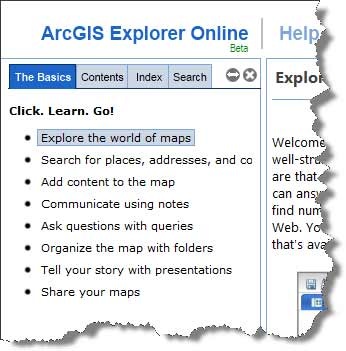 You'll find lots of great information, including inline videos that will help you get started with making and sharing ArcGIS Explorer Online maps quickly.
If you have questions, please contact us in the ArcGIS Online forums.