Monthly Archives:
January 2010
By Tom Patterson, ESRI Wildland Fire Specialist and Tim Smith, National Park Service GPS Program Coordinator
In the wake of the disaster in Haiti, we wanted to share with you some of the options for collecting data in the field or conducting a damage assessment. Given the expanse of the disaster and the number of people that responded with varying degrees of background we'll present this information in order from the most basic to the most advanced.
GPS-Enabled Camera
During the 2009 Bushfires, we found that the easiest way to conduct a damage assessment survey with non-GIS trained personnel is to use a GPS-enabled digital camera like the Ricoh 500SE. The location, direction you're facing, time and date can be collected simply by taking a photograph of the damaged structure, for example. Additional information about the feature you are documenting, including a voice narration, is embedded directly into the header file (EXIF) of each image and can be displayed in ArcGIS desktop with an extension such as GPS Photo-Link or ArcGIS Explorer using the Geotagged Image add-in.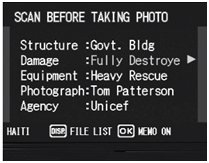 Digital Pen
We've been in the 21st century for 10 years now and as wonderful as the technology has become, it will never totally replace paper maps and forms on a clip board. That's OK because now we have the means to turn pen and paper into digital data that can be displayed in GIS. Adapx has a very easy to use solution that requires minimal training for field personnel. When used with a handheld GPS receiver, this clever method can be used by anyone. Besides its simplicity and no learning curve, the major advantage to using the Adapx pen is you always have a paper map or forms as a backup. This is not the case if your PDA, GPS receiver or digital camera becomes damaged or fails.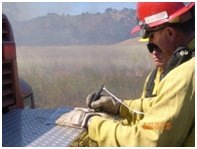 GPS Receiver
The most widely used GPS receivers by first responders are made by Garmin. The DNR Garmin Application from Minnesota Department of Natural Resources lets you transfer data from the GPS device into a usable GIS format. Here is a link to the GPS for Fire Management training course that explains how to collect field data with Garmin GPS receivers and use DNRGarmin to download/convert GPS data to shapefiles that can be used in ArcMap or ArcPad.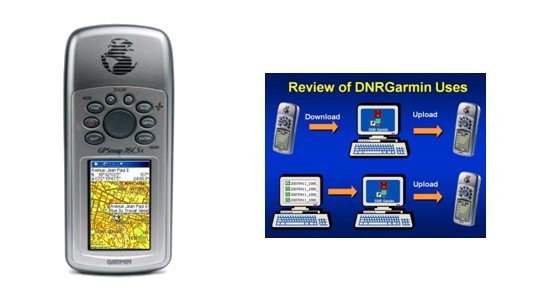 SendMap is a free application for uploading custom produced maps to your Garmin GPS. The latest OpenStreetMap files for Port-au-Prince may be obtained from here and uploaded with SendMap for display on a Garmin receiver.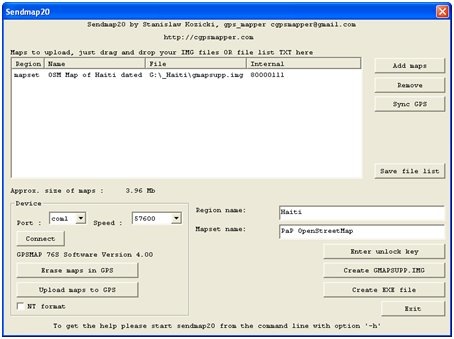 ArcPad 8
The next option is ArcPad 8 – which is a reliable Mobile GIS data collection method because you carry all basedata with you on the device. A new feature of ArcPad 8 gives you the ability to synchronize with an ArcGIS server from the field (if you have Internet connectivity) for real-time updates that can be shared with all agencies and organizations. Custom applets, specifically built for damage assessment purposes, make it easy for non-GIS trained personnel to use the technology. Many of the newer PDA models have built-in digital cameras in addition to built-in GPS and wireless communication modems which provide a lightweight, all-in-one unit for field data collection and editing capabilities.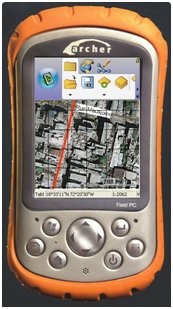 ArcGIS Mobile
ArcGIS Mobile is the most advanced solution because it is a part of the enterprise system. It is intended for use by non GIS-trained field personnel but requires a GIS Technical Specialist to maintain an ArcGIS Server and create ArcGIS Mobile data collection projects that can be run from any Windows mobile device including cell phones. This was illustrated in our recent Live Training Seminar – Creating a Common Operational Picture with ArcGIS. To get started the Damage Assessment Template could be used to collect data and leverage the base data from ArcGIS Online as shown below.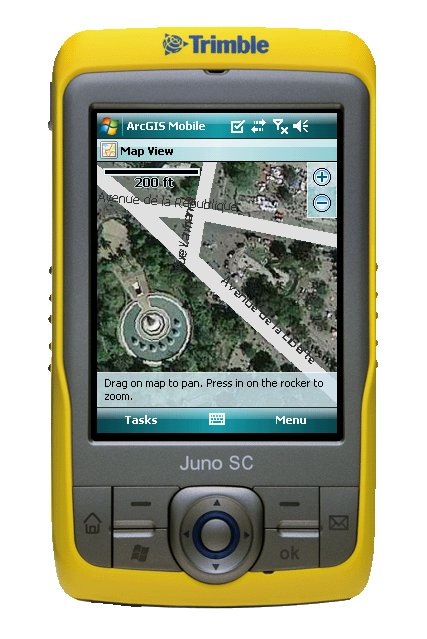 ArcGIS Mobile supports accessing, consuming, and using data to improve situational awareness where it is most important-in the field. Learn how solutions are designed and built to support this capability
A couple of other ESRI Business Partner Solutions include:
Blackberry users can collect field data and upload onto an ArcGIS Server through Freeance Mobile.
GeoCove has an ArcGIS Mobile solution specifically for damage assessments. This was detailed in a recent Podcast from Amy Hoyt in Lee County Florida.
GeoVisus also provides a hosted solution for ArcGIS Mobile.
We hope that this post improves your productivity as you support the response and recovery to the Haiti Earthquake. For the latest information on how ESRI is supporting our users with the response, visit our Haiti Disaster Relief and Support site. If you need disaster assistance, please fill out our Request Assistance form.