Earlier this year we released ESRI StreetMap Premium for North America and Europe using NAVTEQ data, and until this week it has been the only version available from ESRI.
Well, as of this week, ESRI StreetMap Premium for North America is now also available from TeleAtlas!

Graphics of the Media Kit for North America – unfolded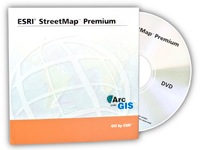 The same Media Kit folded
Like all other existing versions of ESMP, ESRI StreetMap Premium with Tele Atlas data can be licensed by function (map display, geocoding, routing, or any combination of these) and by geography (region, country, or state/province).
Once you receive your Media Kit, you will also receive an email from our customer service group with a data license attachment similar to this one:

Once you've copied ESMP on your machine, double click on this 15kb file…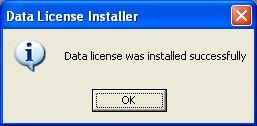 …and you're good to go.
Those of you anxiously awaiting the Tele Atlas versions of ESRI StreetMap Premium will be happy to know it was worth the wait! In response to feedback we received on the earlier releases, we've made some significant technical improvements (which will also be incorporated in the next NAVTEQ releases).
The 2 major improvements being :
1.      A new locator style, that will provide you with much better geocoding performance (quality and speed).
2.      A street carto layer, that allows 5 times faster display in ArcMap.
For a quick overview of all the cool features of ESRI StreetMap Premium check out this podcast.
Next up will be the release of the European version of ESRI StreetMap Premium with Tele Atlas data. It should be only a matter of days now, so stay tuned…