Monthly Archives:
August 2009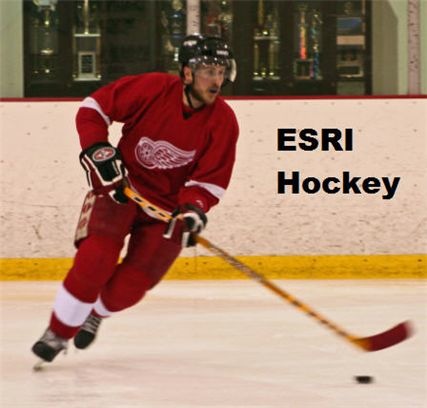 by Kyle Watson
Good mornin'
Let's have a quick chat about the geocoding in ESRI Business Analyst – and how to increase the accuracy. Business Analyst, as you may know, bundles street data and locators that allow you to "put dots on the map". Those dots are usually your stores, customers, competitors etc. – any file with address information.
Here's how the standard composite locators try to find addresses:
(1) Address Point …highest level of accuracy, but not available in all areas so then it finds…
(2) Street Address …if it can't find the address then…
(3) ZIP Code …maybe the address is misspelled, or if no ZIP is found then it drops to…
(4) City/State …you may want to revisit these original records and re-geocode…
But there's one more option, have you ever used the Business Analyst ZIP+4 locator and data? It adds an extra level of thoroughness while finding street addresses. Here's an example of why you would want to use it.
The image below shows a customer file geocoded in the 07410 ZIP Code (Fair Lawn, NJ). I tried geocoding the 11 addresses and for whatever reason the street addresses weren't found so the default locator at least assigned them to their ZIP Code, (represented by the red triangle in the middle). The triangle location is just the ZIP Code center, not their real postal address. So the problem here is I now have 11 records in one location and you miss out on your customer distribution patterns.
I then used the ZIP+4 locator to geocode the same file. The results (black dots) give a much better representation of the customer locations. Their ZIP+4 extensions (ex: 07410-1590) add another level of geographic granularity within the overall boundary.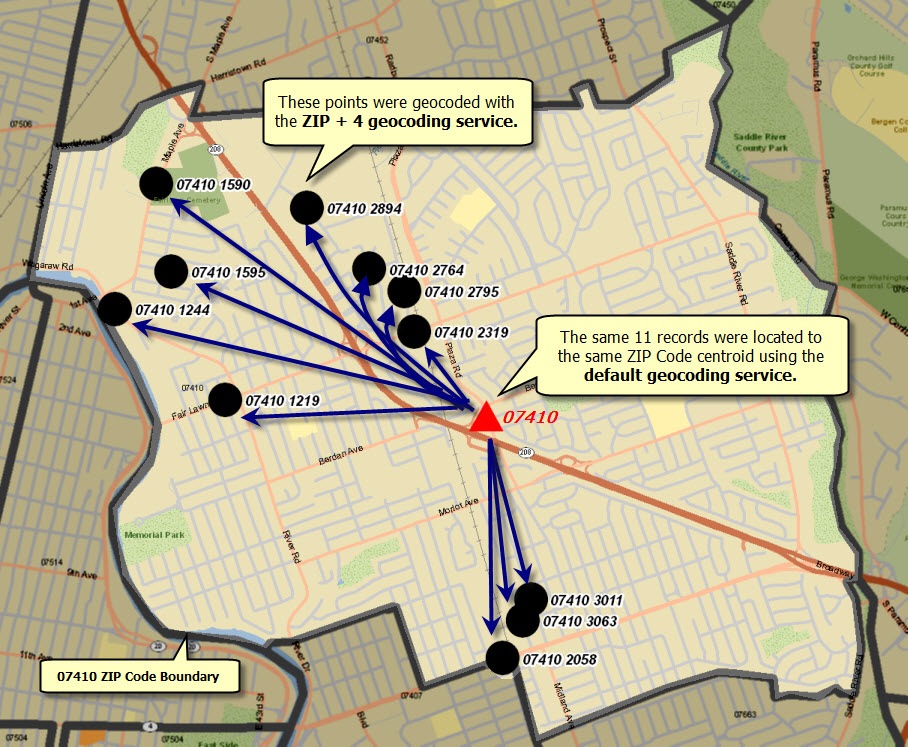 So how do I use it? Easy, just modify your install options to include it. Pop in your install DVD, go to your Add/Remove Programs and find Business Analyst. Hit the Change or Add/Remove buttons. Select the ZIP+4 Geocoding Data. The data (2.5GB) and locator are added.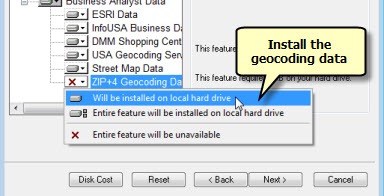 Then you just need to activate the locator in Business Analyst. Go to your Business Analyst Preferences > Dataset tab and select the new ZIP+4 locator. If your data has ZIP+4 records, you'll see a new entry for ZIP+4 entry in the Store and Customer Setup dialogs.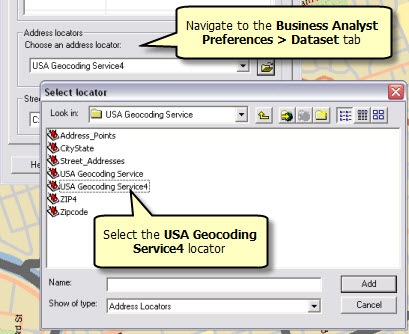 Hope you found this helpful. (many thanks to Dennis Kaplan for this blog idea…)
Kyle