If you're a developer and you're headed to the User Conference this year, here's a "cheat sheet" of the sessions, activities and events that you might be interested in.
The links below have search filters set so you can browse quickly. Enjoy!
Sessions – Learn
Here are some of the key developer sessions offered this year. To view all of the developer sessions, you can search by the Developer track in tracks listing.
Pre-conference Sessions (all day)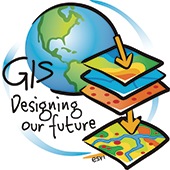 Special Interest Groups Meetings (All)
Islands – Talk to developers
The ESRI development teams are always available to answer questions at the product and developer islands. We definitely recommend that you visit the islands if you want to chat with ESRI staff about developer products, directions, tools and SDKs or ask specific questions about your own development projects.
Technical Support Island – Get questions answered
This is another great developer resource. You can walk up and schedule an appointment with ESRI Support and other technical staff to get answers to your developer-related questions.
User Software Applications Fair – Show your applications
If you developed an application for your organization, you might be interested in this contest to showcase your application. The fair runs Tues-Thursday and there are three categories to enter:
Embedded GIS (Component-based applications e.g. ArcGIS Engine)
Desktop (Applications that extend existing applications e.g. ArcMap extensions)
Web-based (Web browser applications e.g. ArcGIS Server API)
EDN Team