Coming out of the ESRI Developer Summit last week, and hearing some buzz about this on Twitter, we figured it would be a good time to catch everyone up with the ArcGIS support story for Visual Basic 6 (VB6) and Visual Basic for Applications (VBA). We wrote a few notes on this a while back, but here's the scoop.
Visual Basic 6 Support
This development environment is fully tested, documented, and supported for use with ArcGIS through version 9.3.1.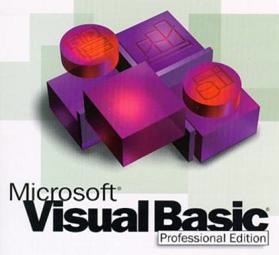 The v9.3.1 release will include a version of the VB6 Software Developer Kit (SDK) for both ArcGIS Desktop and ArcGIS Engine. For the past few years Microsoft has been phasing out support for VB6, finally considering it unsupported as of 2008. Due to this, ESRI will not be releasing a VB6 SDK, nor supporting VB6 at the ArcGIS 10 release. We continue to encourage users and developers to migrate their projects and code to more recent versions of Microsoft Visual Studio which use the .NET Framework.
What about your existing VB6 code? Well on the one hand, your code may just continue to work with version 10, but one should not count on that for planning purposes. In addition, VB6 documentation, samples, and other resources for earlier versions of ArcGIS will still be searchable online. As for the user community, VB6 users will probably be there for some time into the future, but you should probably expect that the size of this group will continue getting smaller. On the other hand (and more importantly) you will not have an SDK for VB6 at version 10 nor will technical support services from ESRI or our distributors be available, so our ability to support what you are doing will be significantly limited.
Another point worth mentioning is that ArcGIS will no longer install the Microsoft VB6 runtime at v10. This is something to consider if you plan to deploy VB6 solutions to machines on which v10 is installed.
Check out this migration post to see how to use the Visual Studio Update Wizard to convert your code.
So to summarize:
For ArcGIS through v9.3.1: VB6 is fully supported.
For ArcGIS 10: VB6 will be unsupported. Your code may just work, but there will be no VB6 SDK, nor technical support services.
VBA Support
For about 12 years now since version 8.0, ArcGIS Desktop users have been able to take advantage of the embedded VBA Editor to write macros, code modules, etc. The status of VBA going forward is this. VBA is fully supported through ArcGIS Desktop version 9.3.1, however developers are encouraged to use supported versions of Microsoft Visual Studio when extending the ArcGIS Desktop applications. When ArcGIS 10 is released, VBA will no longer be recommended for use, however it will still be available in order to support legacy code and applications.
So to summarize:
For ArcGIS Desktop through v9.3.1: VBA is included and fully supported.
For ArcGIS Desktop 10: VBA will be available if needed, fully supported but not recommended.

(edited on 6.28.2010 to replace "v9.4″ with "v10″ due to version renumbering)