We'd like to get your feedback and opinions on ArcGIS Explorer and have recently published an online user survey. It's very short and will take just a few moments to complete.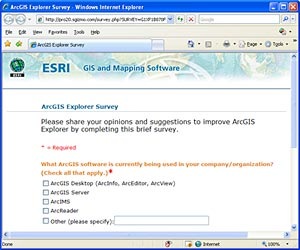 We're looking for just a little more information on how you use or deploy Explorer in your organization, what you'd like to see changed and/or enhanced, additional features or capabilities you would like to have added, and your general feedback. We'll use this information to guide our development, and to improve the product.
Thanks in advance for completing the survey!