A nice thing about the ArcGIS JavaScript API being built on top of the Dojo toolkit is that you can use Dojo widgets, or "dijits", to add prepackaged user interface components to your applications. Dojo has a bunch of existing dijits you can choose from such as text boxes, buttons, menus, calendars, color pickers, and so on. The online Book of Dojo has a nice overview of the Dijit library that you can use to browse the dijits.
Dijits have been tested to behave consistently in different browsers and comply with accessibility and localization requirements. The dijit framework is extensible, so with a little ambition you can even create your own dijits.
How would you use dijits in an ArcGIS JavaScript API application?
Your Web GIS applications may require the user to interact with the page outside of the map. For example, you might need users to enter some text, click a button, choose a value from a slider, or select an item from a dropdown list. Dijits give you a robust way to provide this functionality without writing the code yourself.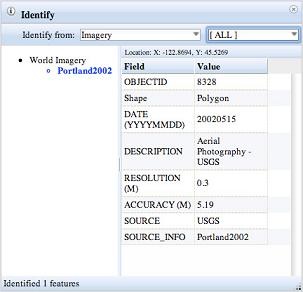 You can also combine several dijits into one for easy re-use. Suppose your company has multiple Web designers that want to embed maps in their pages. You can wrap up a map and some other elements inside a dijit, which the Web designers can then add to their pages without having to learn how to use the ArcGIS JavaScript API.
In the image below, the map, slider, buttons, and city seal have been combined into a dijit that a Web designer could add to the page with a line of code. The slider and the buttons themselves are individual dijits included in the larger dijit.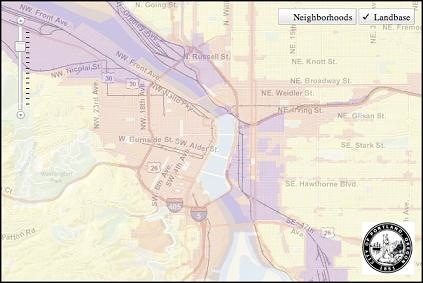 Dijits can also help users accomplish focused workflows, such as finding nearby dentists, selecting a site for a business, or generating a route. In this way, dijits are similar to "tasks" in the Web ADF.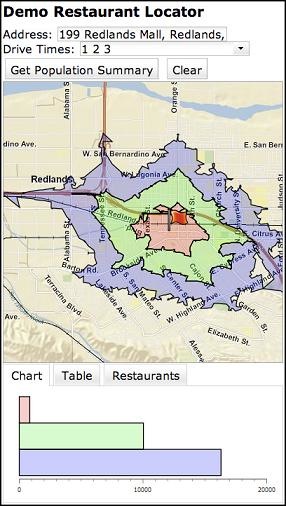 In the coming weeks we'll be posting more about how to create dijits that use the ArcGIS JavaScript API.
Contributed by Sterling Quinn of the ArcGIS Server software development team