By Michael Law, Esri Product Engineer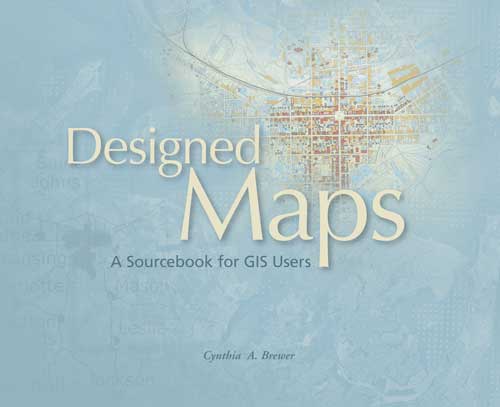 Cynthia Brewer's new book titled Designed Maps: A Sourcebook for GIS Users is a companion piece designed to compliment the highly successful Designing Better Maps: A Guide for GIS Users published by Esri Press in 2005. The goal of the book is to offer a graphics-intensive presentation of published maps, providing cartographic details that will prompt GIS users to think about their own maps and how to improve them.
The book is organized into six chapters that each character a common map theme and begin with a brief introduction, a map that was redesigned three different ways, and follows up with examples and descriptions of published maps.
The redesigned maps demonstrate how key changes in cartographic design can shift the overall message. Each redesign is annotated with specific information needed to reproduce the design, such as text fonts, sizes and styles; line weights, colors, and patterns; marker symbol fonts, sizes, and colors; and fill colors and patterns. Color thumbnails are included to guide readers with each annotation callout. Included in the redesigns are ArcMap-specific tips that explain what ArcGIS 9 tools to use for desired cartographic effects. A valuable index with images summarizes these tips.
Brewer chose over seventy examples of real world maps to emphasize the effectiveness of visual variables; the basic categories of marks on a map that are used to symbolize data – color hue, color lightness, color saturation, size, shape, pattern angle, and pattern spacing. Map descriptions explain visual hierarchies and the purpose of each map, drawing a clear connection between intent and design. Many of the maps are created by some of the most talented cartographers in the industry.
From experienced cartographers to the occasional mapmaker, all GIS users will find this book to be an indispensable resource.  Click on the example pages below to see fullsize images.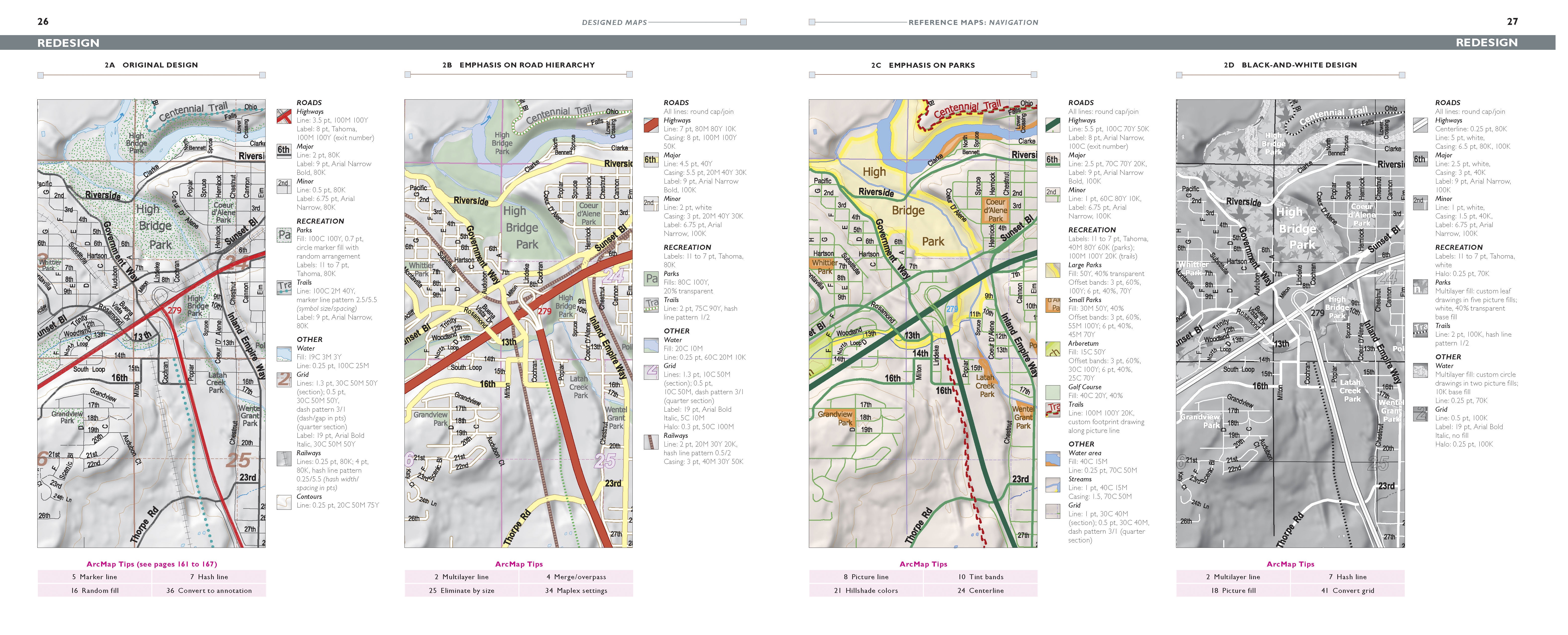 Figure 1: A redesign spread showing the City of Spokane [8.4 Mb]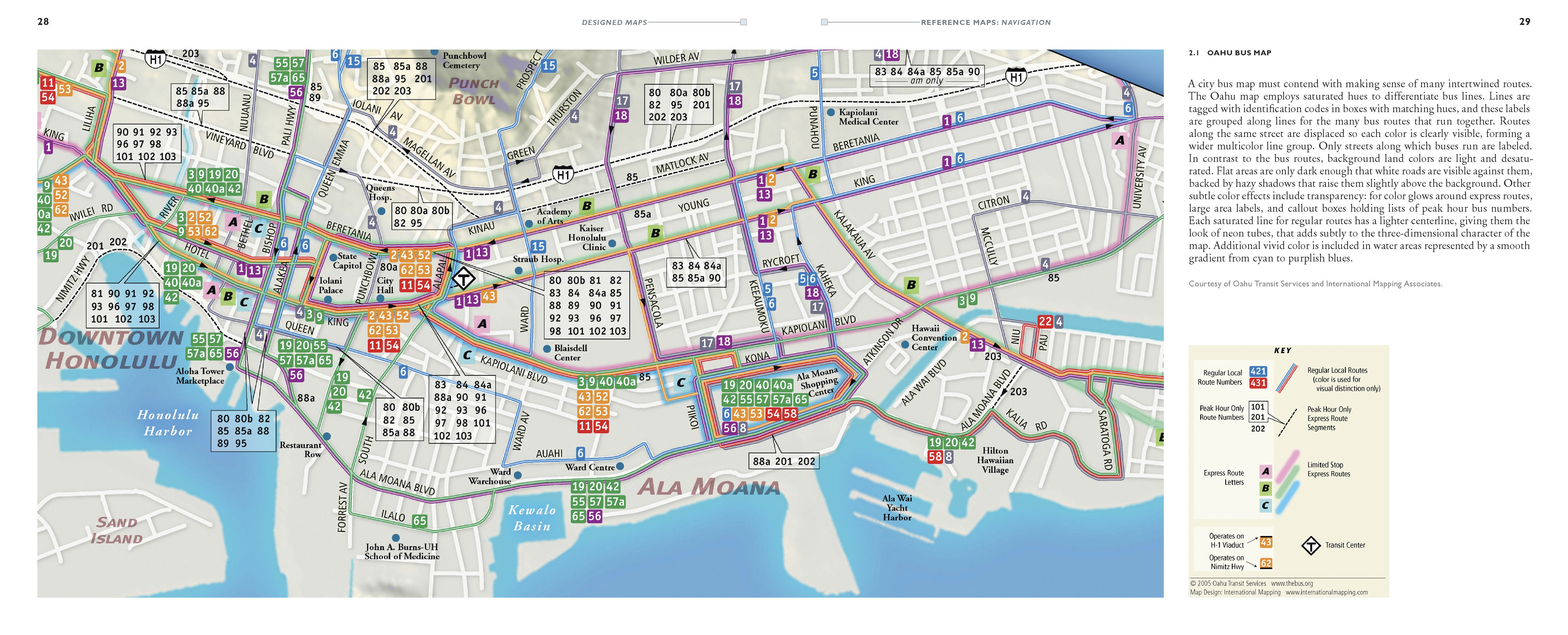 Figure 2: A spread showing a City of Honolulu bus routes map, legend, and description [3.63 Mb]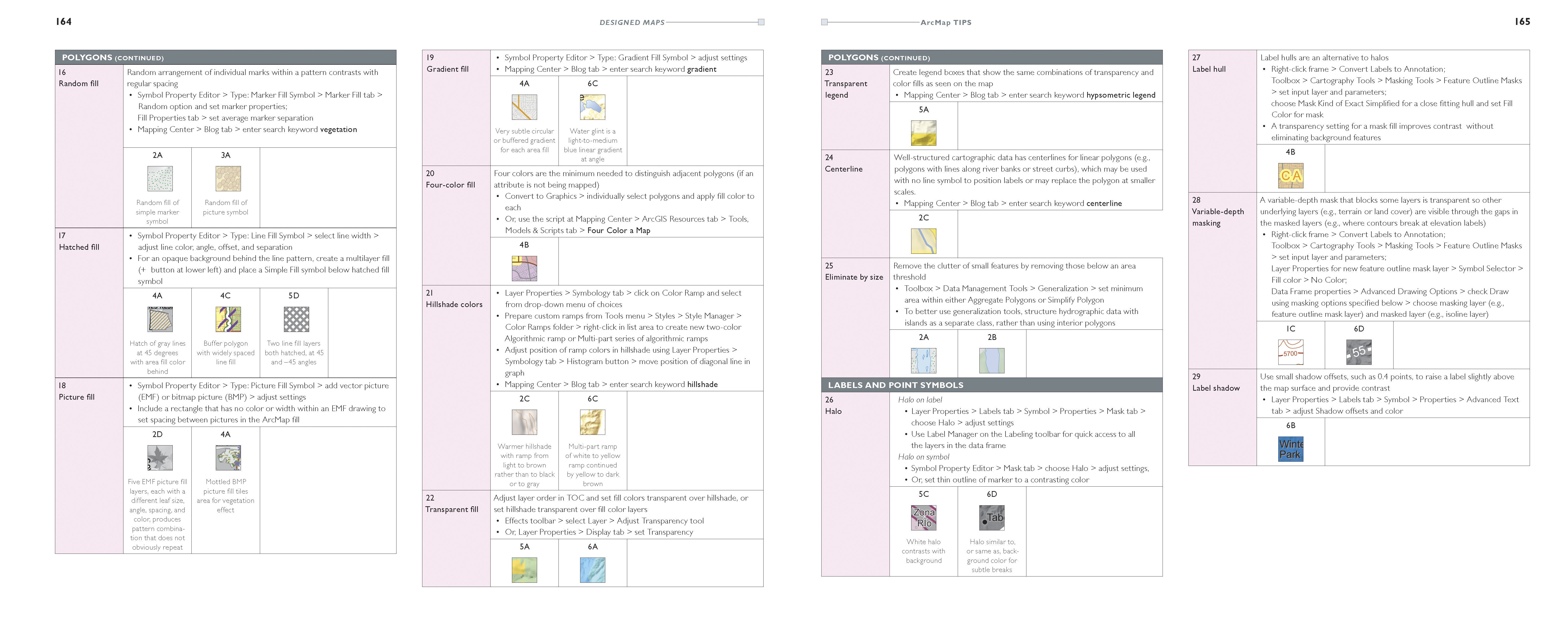 Figure 3: A spread showing the ArcMap Tips index [247Kb]
Designed Maps: A Sourcebook for GIS Users is currently available from the Esri GIS Bookstore and other online retailers.
About the author
Cynthia A. Brewer is a professor and associate head of geography and applied cartography at the Pennsylvania State University. She is the designer and editor of ColorBrewer, a Web tool for selecting map color schemes. Additionally, Brewer is the author of Designing Better Maps: A Guide for GIS Users,/i> and coauthor of Mapping Census 2000: The Geography of U.S. Diversity. She has worked as a map and atlas design consultant for the U.S. Census Bureau, National Cancer Institute, National Center for Health Statistics, National Park Service.
About the publisher
Esri Press publishes books on GIS, cartography, and the application of spatial analysis to many areas of public and private endeavor including land-use planning, health care, education, business, government, science, and many others. View all of the publications currently available from Esri Press in the 2010 Esri Press Catalog (PDF).