ArcGIS Explorer 440 includes result management enhancements, making it easier to manipulate and work with results. One of the enhancements is that you can change the properties for a group of selected results.
You can select or unselect contiguous collections of results by using the <SHIFT> key. You can also add or remove results using the <CTRL> key.
Right-click the results to export the selected set to an NMF, remove them from the list, or edit their properties.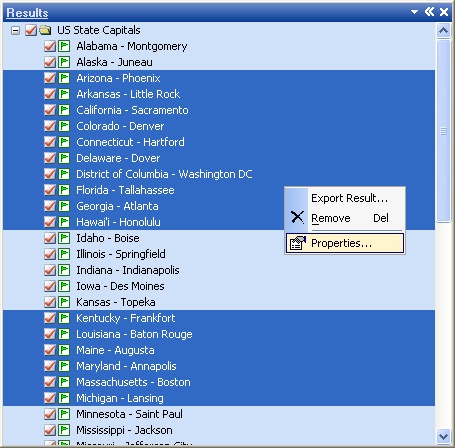 See the Help topics Organizing Results and Result Properties for more information.