When building a map cache that will overlay ArcGIS Online in a .NET Web mapping
application, you need to match the tile sizes and tiling origin to that used by
ArcGIS Online. You also should make an effort to match as many scale levels as
practical with the ArcGIS Online scale levels. To quickly load this information
into the cache generation tool, you can use this
cache configuration file for ArcGIS Online.
The illustration below shows how you can use the configuration file when
generating a map cache.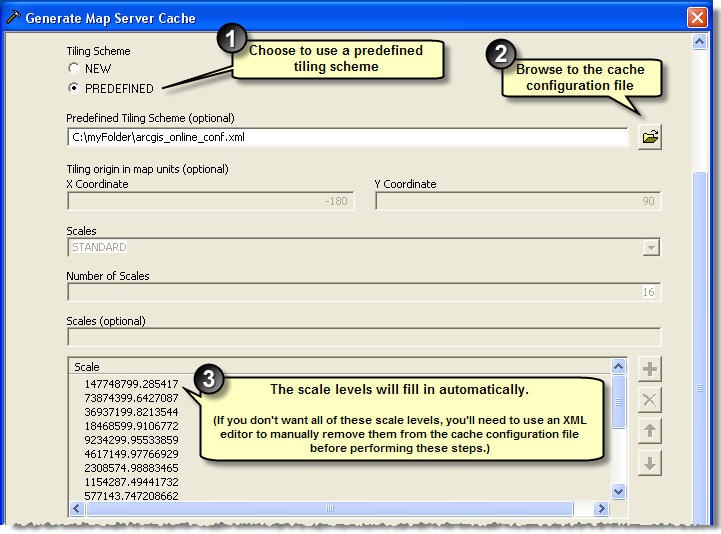 The closest scale level available in ArcGIS Online is about 1:4,500. If the area
you are caching is very large, this and some of the other close scale levels
may not be practical for caching. You can remove the scale levels by manually
editing the cache configuration file in an XML editor. Each scale level has an
LODInfo tag. Remove the entire tag to remove the scale level, as shown in the
example below:

-Sterling