Monthly Archives:
July 2007
ArcGIS Explorer supports the addition of elevation sources on-the-fly. So if you have a more detailed local elevation source you can add that at any time to enhance your terrain.
In this example we will add bathymetry data for Crater Lake, Oregon. In the screenshot below you'll see the default imagery and elevation data, which shows a flat surface across the lake.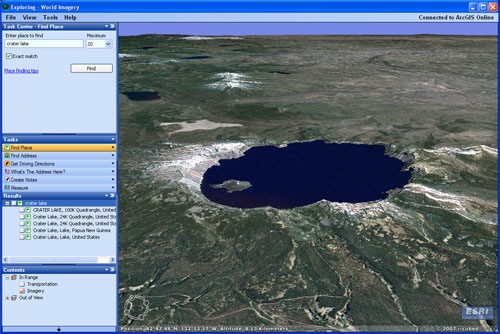 Next we will add a local raster data source, in this particular case a .img file. When opening up a raster that contains elevation you will be prompted whether to drape it onto the surface, or use it to add elevation data to the existing surface. In this case we will choose to do the latter: Use it as an elevation source.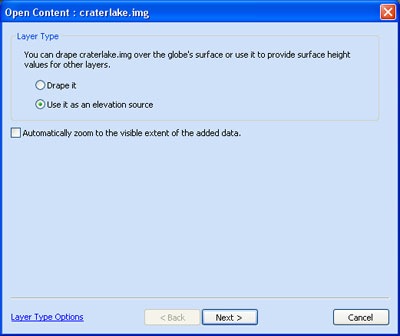 The result below shows that we've added the bathymetry to Crater Lake. For additional effect, we've also created a hillshaded rendition of the lake bottom, and have draped the hillshade on top of our newly added bathymetric data.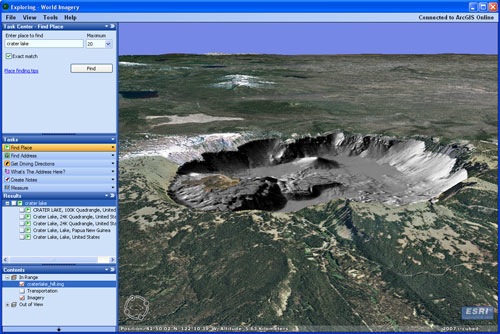 To remove the elevation data you've just added, open the Manage Layers dialog by choosing Tools > Manage Layers, and opening the Elevation layer list. There you will see your local raster elevation source (in this case titled craterlake.img) and the default elevation services that are part of the the default map.