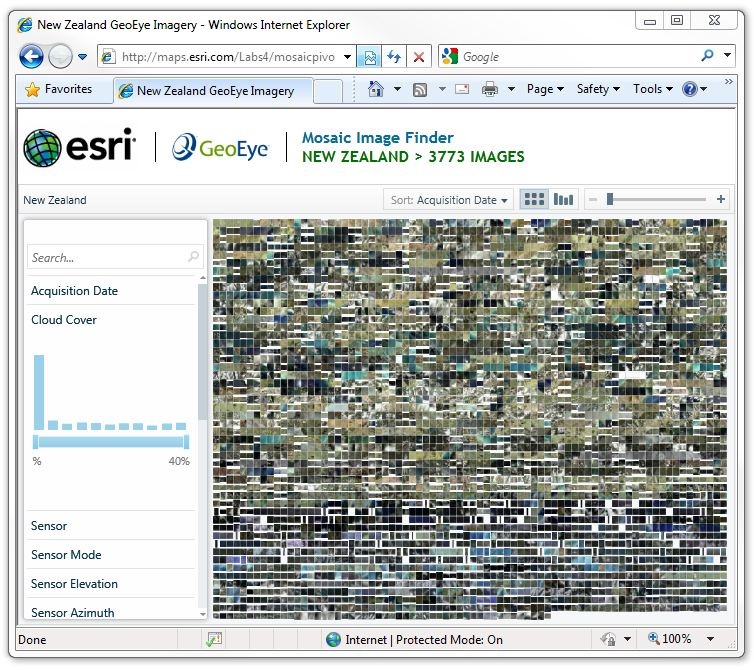 On the 29th of June, Microsoft Live Labs released PivotViewer, a free Silverlight control for browsing large collections of media. The Applications Prototype Lab built a simple web application using the control to browse 3,773 GeoEye images of New Zealand. This is the result:
http://maps.esri.com/sldemos/mosaicpivot/nz.html
(click here for a video demonstration)
The PivotViewer control allows rapid image filtering and smooth zooming down to the full resolution of the imagery.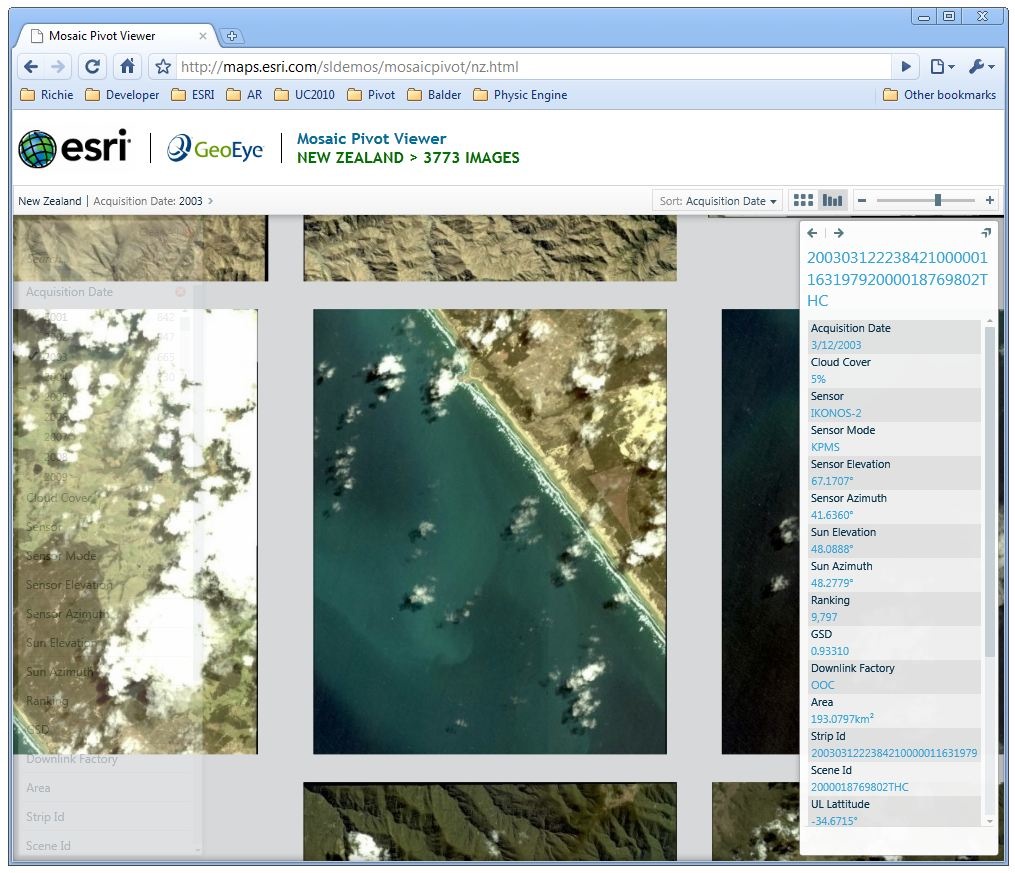 Lastly, the lab integrated Esri's ArcGIS API Silverlight into the application. Images that have focus will display a hyperlink labeled "view map". When the "view map" hyperlink is clicked, a child window will appear containing arcgis.com's topo basemap and the source image service.
Using the PivotViewer demonstrates one approach for rapid discovery of content. However viewing an image in isolation is of limited use. Spatially enabling content with Esri's web mapping APIs allows users to perform analysis.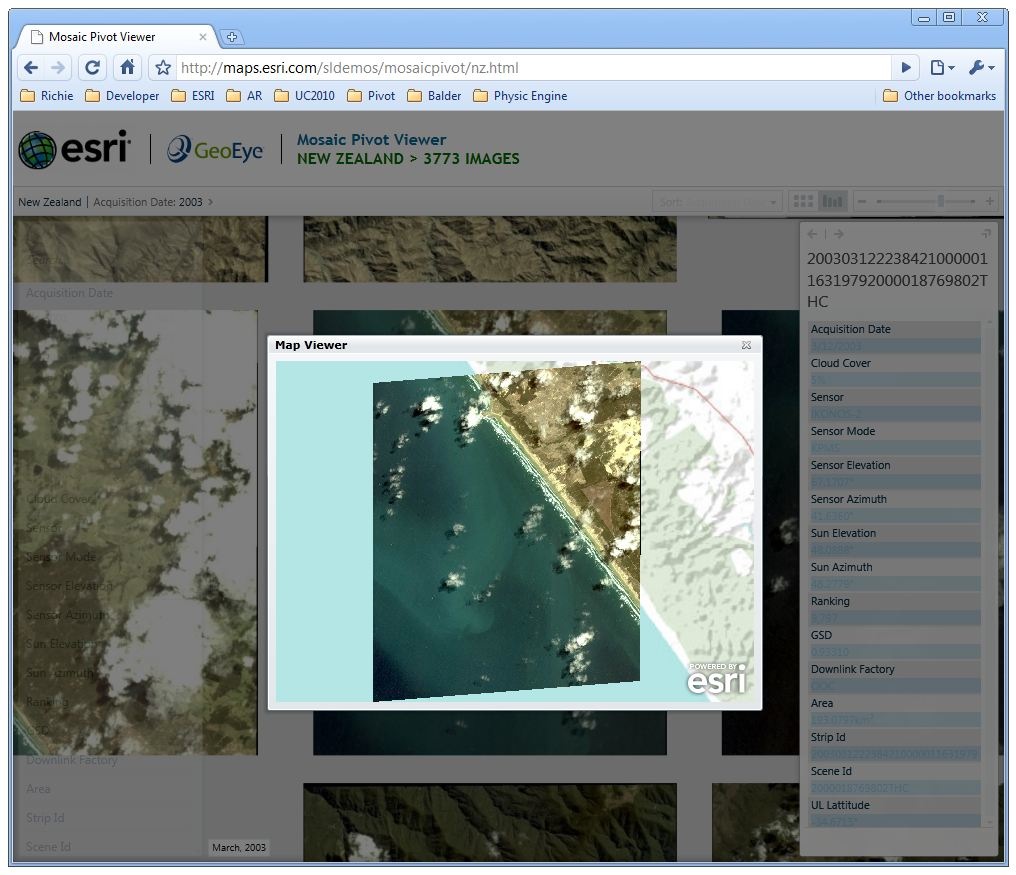 Contributed by Richie C.