Tag Archives:
Analyst
Need to call Esri Support? Referring to the charts below can help you navigate the phone tree faster when you call.

The information provided outlines the phone extensions used by Esri Support Services to route support incidents to the best analyst to assist with your particular issue.


Identify the product that is associated with your issue.


Locate the appropriate table from the following list of Esri products and technologies.


Find the issue description that relates to your issue in the sub-list.


When you call Esri Support Services,
a. Indicate whether you are calling about a new or existing incident,
b. Enter your customer number, the last four digits of your phone number and an
extension to identify yourself,
c. Enter the prompt numbers (a two- or three-digit key) from the table that relate to your issue.



Note: After the validation process (steps 4a – 4b), you can enter the two- or three-digit key at any time. You do not have to wait for the voice prompting.
For example, if I was having trouble with a map displaying in a Web application that was running on ArcGIS Server, I could locate the ArcGIS Server table and find the issue description that matched my issue, "Issue with Map not Displaying." I could then use the associated three-digit key, in this case "342″, when I called Esri Support to connect to the best analyst for this issue.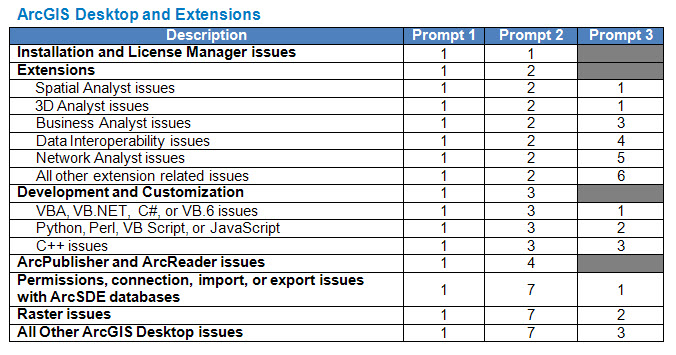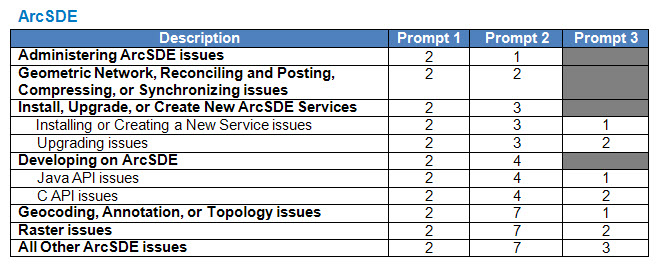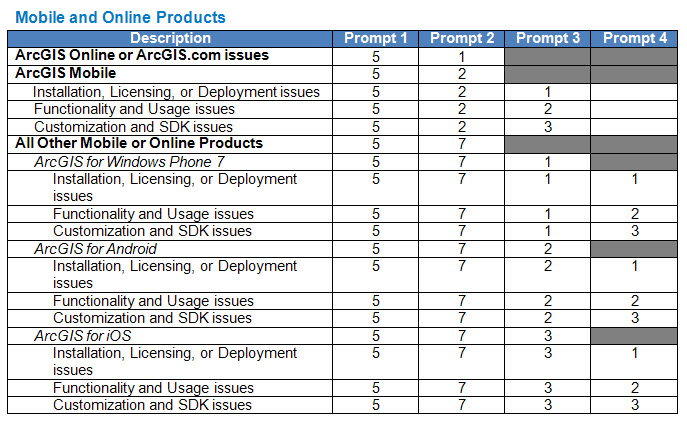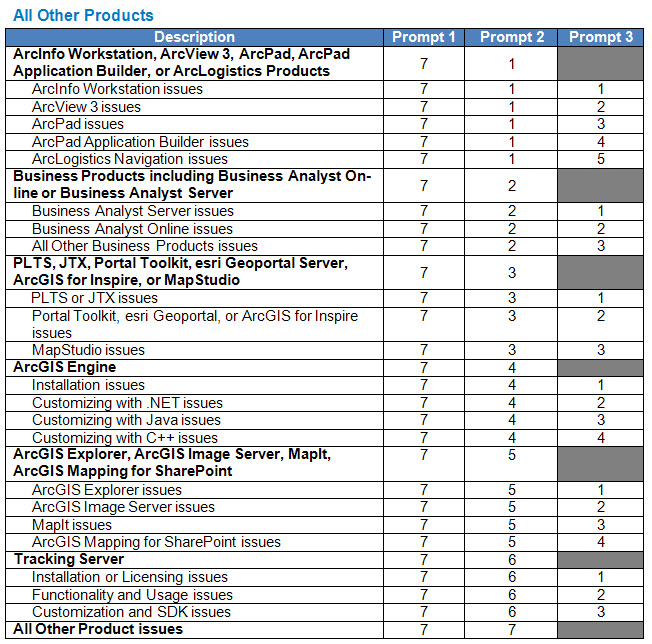 Note: To meet customer needs, our IVR tree needs regular updates that can be implemented at a very short notice. We will try to keep our users posted through this blog for any substantial changes. This information is current at the time of publication and is provided as a courtesy.
- Esri Support Services
---