Tag Archives:
School Administration
Over the last week, I have had the delightful opportunity to attend two events that speak to my interest in education reform: EAST (formerly formally "Environmental And Spatial Technologies") and ASCD (formerly formally "Association for Supervision and Curriculum Development").
At the annual conference for EAST, about 175 schools (all but a handful from Arkansas) showed up with 5-10 kids and a couple of adults. In the EAST model, students must conceive, plan, conduct, and report on activities that are tech-based and service-oriented. Kids handle most of their own instruction, and engage some pretty sophisticated technologies, including professional geographic information systems (GIS). The teachers are "facilitators," in name and deed; they ask questions and help kids think strategically, but let the students do the "heavy lifting". Because the tasks are their own, kids are hugely invested, and learn a vast amount of contextual knowledge, technology skills, and "soft skills" — research, collaboration, creative design, problem-solving, and communication.
This shows nicely in GIS. For the conference, ESRI hosts a competition, to which students submit projects. From this year's submissions, six finalists were chosen; they presented to me for five minutes, and I asked them questions for five minutes. Students in grades 7-12 showed projects on topics like local bus routes, public safety, and community participation in school bond voting. Students had to grapple with generating data, integrating data from disparate sources, presenting complex information for the public to grasp quickly, and learning challenging tools. It was truly thrilling to see.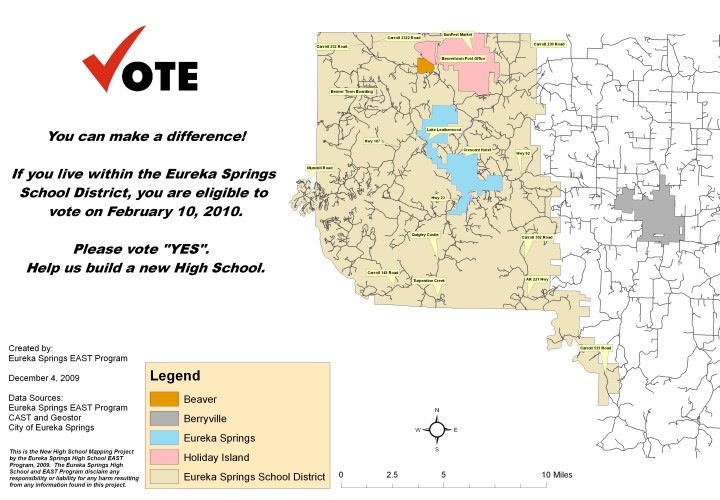 From EAST I went to ASCD, in order to present about the role of geography in 21st century education. At the conference, speaker after speaker, in sessions large and small, talked about what education should be, and how to get there. The commonalities were these: For students to engage most powerfully, teachers must let these digital natives co-create their learning experiences. Technology is a key part of their world, and educators should use that to advantage. Basic goals and bounds can be provided, but educators must engage the students where they are today. Students need to wrestle with finding information and making decisions about what is useful or not for a particular purpose. Students should integrate resources, in creative ways, working independently and collaboratively. They need to be challenged with important relevant choices, through which they can build contextual understanding, even melding disciplines. Students crave coaching, not lecturing. And they require positive role models of lifelong learners who will explore, attempt, stumble, and attempt again in a new direction.
It did my heart good to hear so many educators describing what are the processes of using GIS. We know that, in the hands of effective educators, GIS is a tool with exceptional capacity for improving education, for students of all ages. And it was thrilling to know that so many kids in at least one project are on a powerful educational course, building a better today, not waiting for tomorrow.
- Charlie Fitzpatrick, Co-Manager, ESRI Schools Program