Tag Archives:
Projects
"How do I start?" That's what people ask before beginning to take pictures, play a musical instrument, drive a new type of vehicle, swim, or use GIS in education. For the latter, my advice is simple: ArcGIS Online. Students and teachers alike can begin making interesting maps in seconds with ArcGIS Online. New options can be discovered and practiced easily, building thinking skills, technical capacity, and background knowledge.
When making a map, one's first instinct is usually "Let me see where I live." Imagery is a useful starting point, because it looks familiar, and ArcGIS Online offers two different imagery basemaps so, right away, one can explore and ask questions about differences in "look." But imagery alone is insufficient; one needs to add landmarks, labels, and "thematic descriptors." With ArcGIS Online, it is easy to engage professionally prepared reference and analytical data with which to enhance contemplation of a broad range of topics and questions.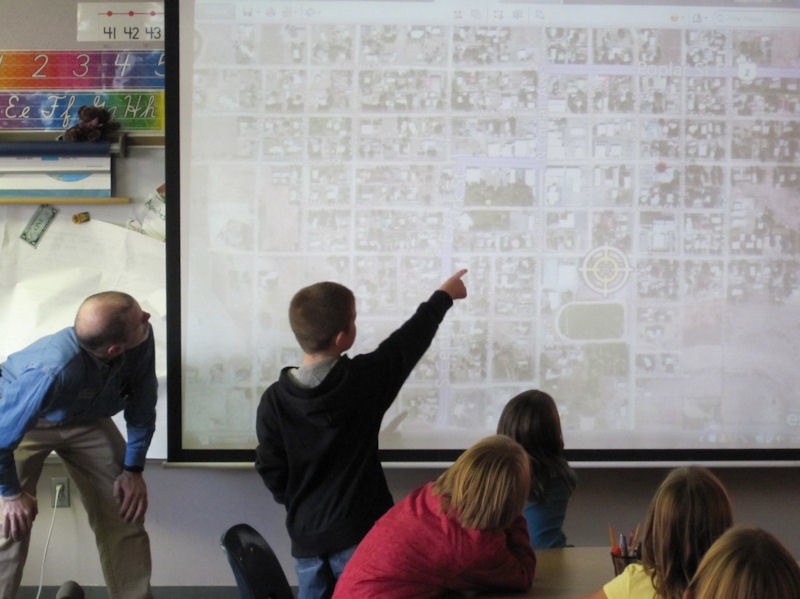 Such mapmaking builds the most essential capacities for understanding the world: locational awareness, pattern recognition, and a sense of data. Being an effective baseball player is not simply a matter of throwing, catching, and hitting a round object; it requires a sense of the game, the landscape, the rules. Using GIS requires a sense of the world local to global, a grasp of diverse elements in different places, the ways these can be represented and melded, and how the data can be analyzed. But using GIS doesn't just require these, it also fosters them. With ArcGIS Online, learners from elementary school on up can quickly merge basemaps, operational layers, and personal data to represent and analyze phenomena. The concepts supported by these skills are essential for doing any more technologically complex geographic analysis, such as working with ArcGIS Desktop.
Educators getting started have a special opportunity — a free short online class designed just for you! You can do it in an evening and have time left over to figure out how to modify the next day's class. See "Teaching with GIS: Intro to Using GIS in the Classroom."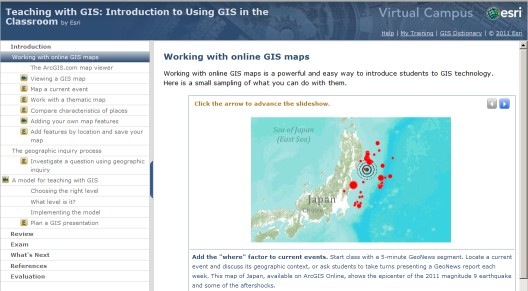 For educators and mentors who want to help students use GIS, start with ArcGIS Online. Emphasize maps of personal relevance, and encourage analysis — classification, symbolization by attribute, selection by rule — to clarify patterns and relationships. Promote investment with projects requiring research; foster critical thinking via frequent construction and analysis of one's own data; maximize feedback with collaborative work; and use presentation to peers and others for both instruction and inspiration.
When students — or educators — grasp the power of geographic thinking and careful analysis of spatial data, they have the fundamentals in place to support a move into more robust technologies. Getting a good start, with an appropriate first step, goes a long way to making any mission a success.
- Charlie Fitzpatrick, Esri Education Manager