ArcGIS Explorer Online is available for testing, on both Windows and Macintosh, as I described last week. But ArcGIS.com also allows users to make, save, and access maps in an even simpler way, through its built-in viewer. For my 50th column in this series, I want to emphasize the "fun" part.
From the front door of ArcGIS.com, I chose "Make a Map". I switched to a different basemap, then chose to "Add" and, keeping the search location at "ArcGIS Online," simply typed in "weather." From a bunch of options, I chose "RIDGE Precipitation Radar." Cool!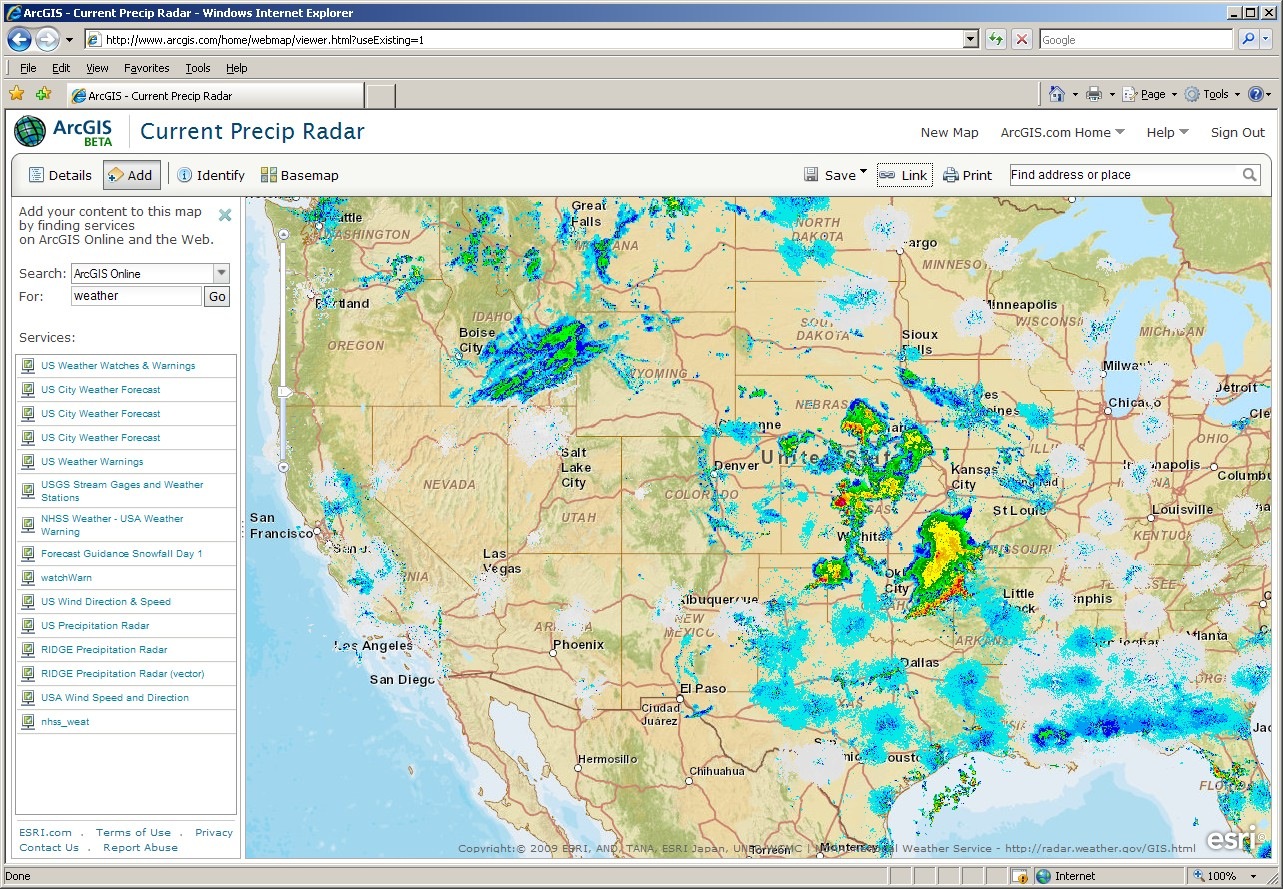 I wanted to try sending a link to this, so I hit the "Link" button above the map. A screen popped up indicating I needed to save the map before I could email it. Makes sense. So I clicked "Save", then I was popped over to the "Member Sign In". Ah, that makes sense, too … it's going to save my maps under my "ESRI Global ID" (a free ID that works for all kinds of resources on the ESRI site). I signed in, saved the file, made sure to choose to share it with everyone, and then returned to link to it.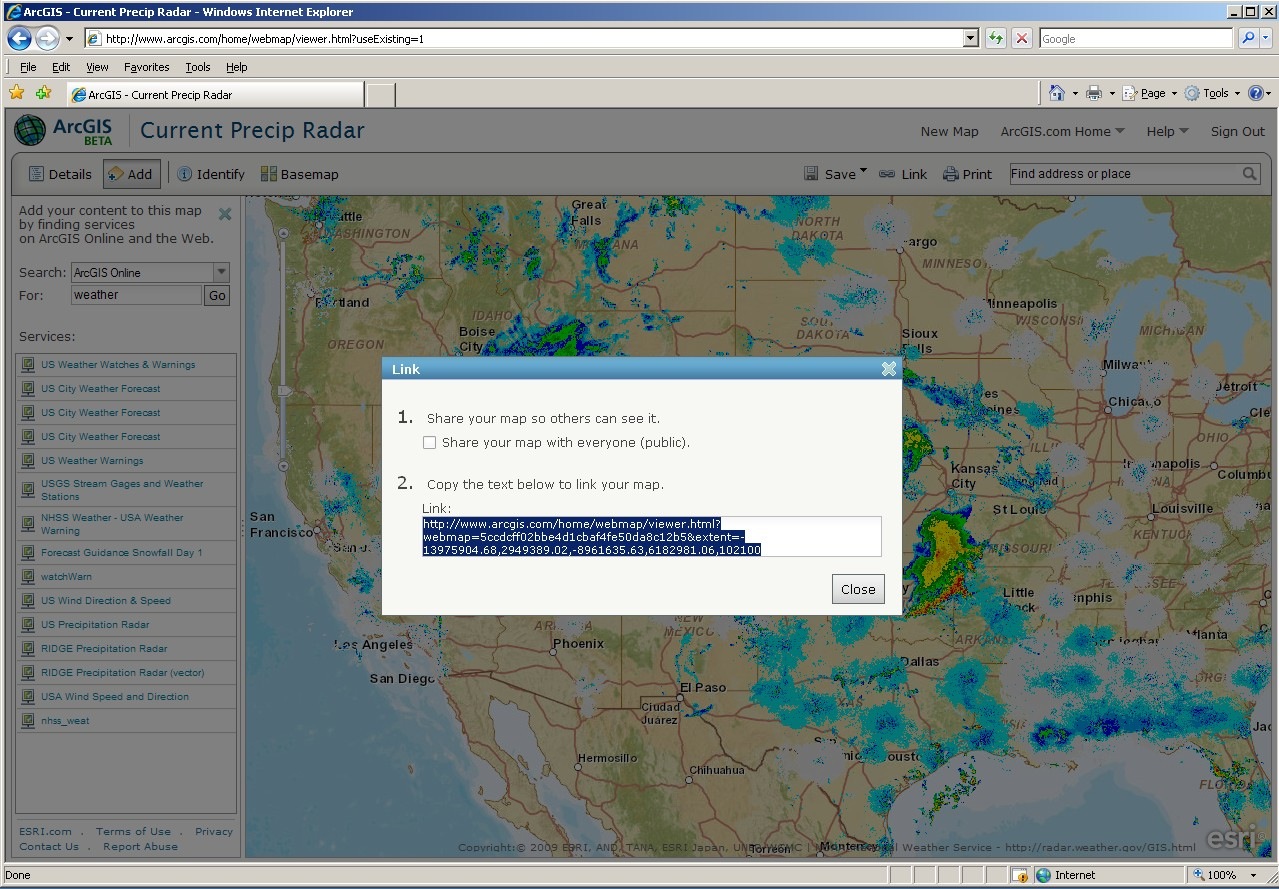 It presented a screen with a long URL. I simply copied that, pasted it into an email, and sent it to myself. Over on the Mac side, I opened my email and clicked the link.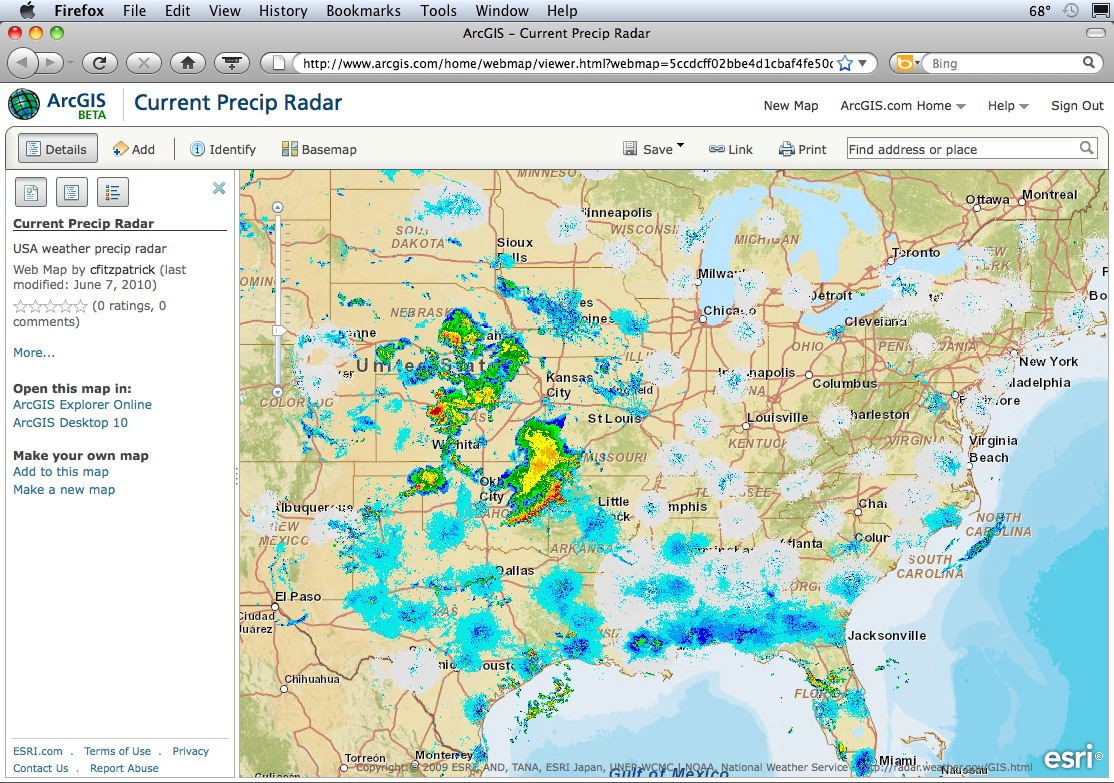 It will be key for educators to remember that saved files must be specifically set as "share with everyone" in order to allow users to view without requiring a login.
My final experiment involved accessing it from my iPhone. Since this is a Javascript-based viewer, it should work just fine, yes? I went into my email, clicked the link, and opened it up. Pretty cool!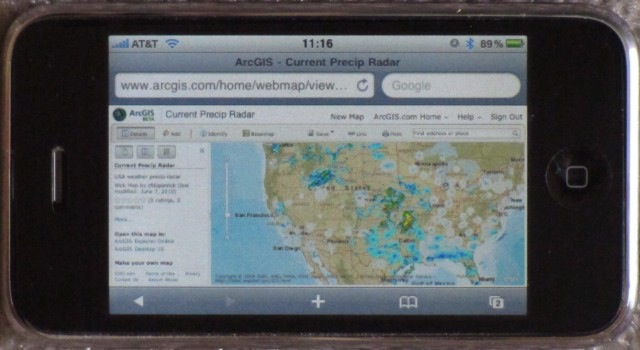 There are going to be lots of ways for educators to use these capacities! Start planning now for the new year!
- Charlie Fitzpatrick, Co-Manager, ESRI Schools Program