One of my favorite stories is that of William Smith, whose 20 years of labor resulted in the world's first geologic map in 1815, chronicled in Winchester's wonderful book The Map That Changed The World. After seeing his map of England and Wales while teaching GIS and GPS in the UK [PDF document], imagine my delight in reading the recent announcement that the British Geological Survey (BGS) launched an "OpenGeoscience" web site using ArcGIS online and JavaScript API. We in GIS know what a frequent challenge it is to obtain data where it has traditionally been offered for a fee and under strict licensure, so the availability of this data for educational purposes is a welcome part of a growing worldwide movement to release more data into the public sphere. My ESRI colleague Bernie Szukalski describes these BGS resources in his blog.
I first used the online geology viewer to explore. To dig deeper, I brought the fault lines into ArcGIS Explorer, and was immediately struck by their predominance in the north and west. Is this because the geologic layers are more exposed and observable there, or is it because the geologic layers in the south and east are younger with insufficient time to be faulted?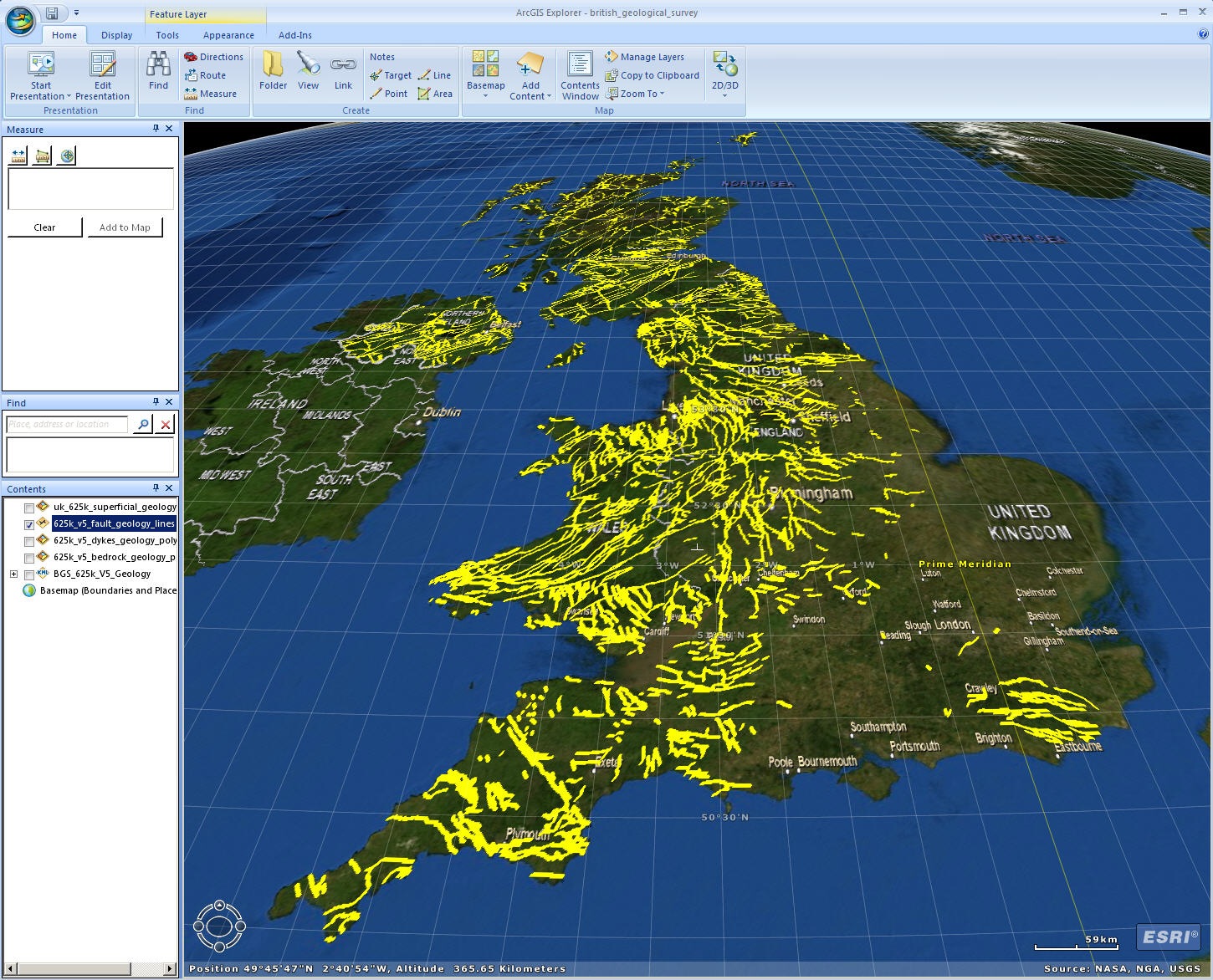 I then brought the data into ArcMap. The BGS layer file contains symbolized faults, dykes, surficial geology, and bedrock geology. I zoomed to one of my favorite places—Beachy Head, in East Sussex, the highest (162 m) chalk headland in England, inserted a hyperlink to a photograph I took there during a Geographical Association conference, added base imagery from ArcGIS Online, and bookmarked the area. What is the surficial and bedrock geology of the famous chalk cliffs?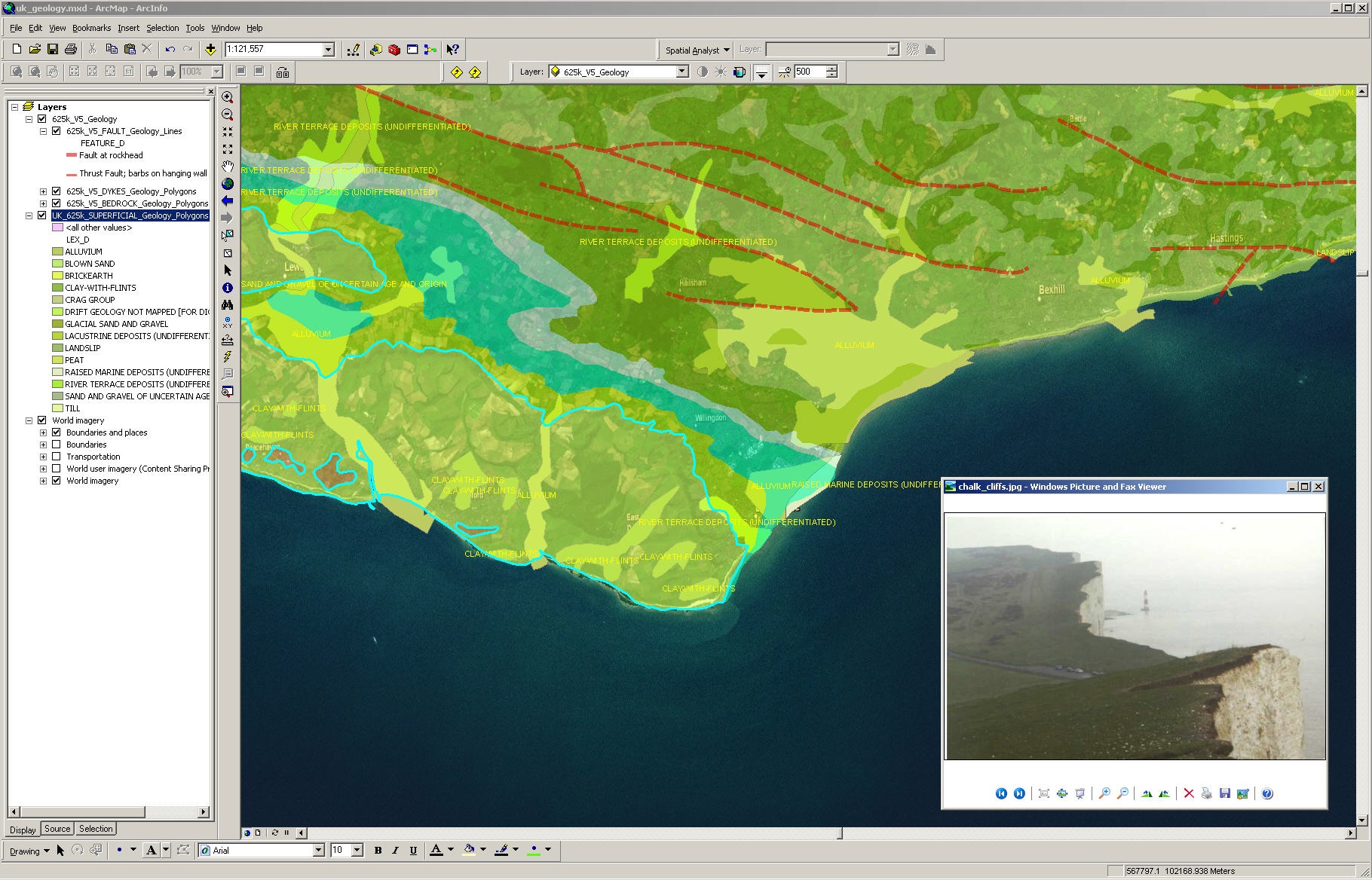 I also examined a place I have always wanted to visit—the Giant's Causeway in Northern Ireland, an area containing over 40,000 interlocking hexagonal columns of basalt. Sure enough, the rocks there are Palaeogene mafic lava and tuff, according to the bedrock geology, while surficial Quaternary till is absent. Why is this absence a good thing for the Causeway?
I encourage you to investigate these new BGS resources in your courses, via the new lesson in the ArcLessons library.
- Joseph Kerski, ESRI Education Manager.