Monthly Archives:
November 2010
The ArcGIS 10 release brought improvements to ArcCatalog, most notably its integration with ArcMap via the Catalog window. You can now directly access stand-alone ArcCatalog functionality while working with your data in ArcMap—a major convenience factor and productivity enhancement.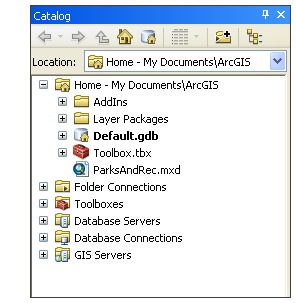 This week, many geographically dispersed American families are heading home for the holidays. Some organizations have geographically dispersed GIS data—scattered among different network locations, perhaps in randomly named folders, with lots of data stored (and duplicated) on individual desktops. This can make it a challenge both to find the data you need to work with and ensure that any new datasets you create are saved in the right location.
If this sounds familiar, you may welcome the Catalog window concepts of "home" (more specifically, the Home folder) and the default geodatabase. These concepts are specific to the Catalog window—there is no Home folder or default geodatabase when working with the stand-alone ArcCatalog application. Continue reading →
Last week we broadcast the Introduction to ArcGIS for iOS live training seminar, which covered using the ArcGIS application and the ArcGIS API for iOS to access, create, and deploy Web maps that feature GIS capabilities on iPhones, iPads, and iPod Touch. The recorded version of the live training seminar is now available on the Esri Training Web site.
GIS professionals are increasingly being asked to create accessible Web maps that support data collection by workers or volunteers in the field, as well as Web maps that allow the general public to report observations by adding features. 
Several seminar attendees asked how to integrate their own local map services into a Web map accessible by the ArcGIS application or a custom app developed using the ArcGIS API for iOS. The demo below quickly walks through composing a Web map using free services from ArcGIS Online, saving the Web map to an ArcGIS.com account, and accessing the Web map on an iPhone via the ArcGIS application. The demo also shows how you can access Web maps that feature services hosted on an internal GIS server from the ArcGIS application.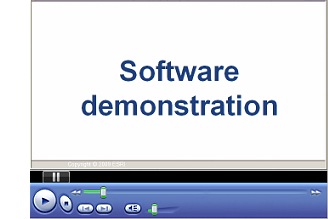 For more information about using local map services in a Web map that will be accessible from an iOS device, check out this doc.
If you want to deploy Web applications that include data collection and editing capabilities to other clients, check out the recent training seminar below.