Monthly Archives:
September 2010
The recording of the Introduction to the ArcGIS Viewer for Flex free training seminar is now available on the Esri Training website. The seminar was broadcast live just last week. Due to the popularity of the topic, we sped up our post-event packaging process to get the recording out there.
Now at version 2.1, the ArcGIS Viewer for Flex is a free, ready-to-deploy viewer application that was built with the ArcGIS API for Flex. It's designed so that both developers and non-developers can quickly put together great-looking web mapping applications that feature GIS data and functionality.
GIS professionals who don't have programming skills can easily modify the application's XML configuration file to add and delete widgets, quickly change the application's look and feel, and reference different map services. Developers can extend the viewer application with custom widgets using the ArcGIS API for Flex.
The demo below, the third given in the seminar, shows just how easy it is to modify the XML file and create a new web mapping application—one that has:
A different geographic extent
A stripped-down set of widgets that are relevant to the new mapping application's focus
An additional basemap service
A whole new look and feel
In just under 10 minutes, Esri product manager and seminar presenter Derek Law does some real-time application development without any real development…all he uses is a text editor and his awesome select, delete, and copy/paste skills.
If you're already familiar with XML, great. It's also fine if you think Xeriscape Method of Landscaping when you first encounter the acronym. Making web mapping applications using the ArcGIS Viewer for Flex is not just easy—it's fun and it's doable even for black-thumb gardeners (like me).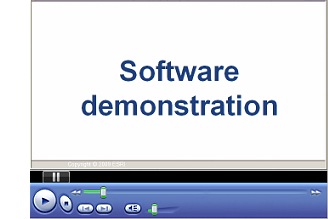 The recording of the Visualizing and Analyzing Imagery with ArcGIS 10 training seminar is available on the Esri Training website. This free, one-hour seminar covers the desktop capabilities for dynamically enhancing image display and performing on-the-fly image processing.
At ArcGIS 10.x for Desktop, the Image Analysis window in ArcMap gives you direct, one-click access to a collection of commonly used image display and processing tools. These tools are available at all license levels—Basic, Standard, and Advanced. In the seminar, Esri instructor Michael Rhoades shows how these tools make image interpretation and analysis workflows easier and faster. The last part of the seminar covers image classification tools included with the ArcGIS Spatial Analyst extension.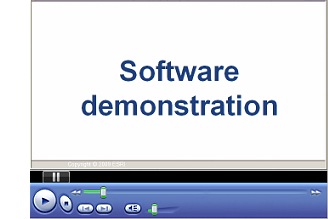 In this demo, one of six demos given during the seminar, you'll see Michael sharpen an image to immediately improve visualization and apply the NDVI function, which is often used to analyze vegetation cover.
Other options to learn about imagery workflows in ArcGIS 10.x include:
One of the features of ArcGIS 10.x is the ability to "time-enable" your data in ArcMap. Visualizing how data changes over time provides opportunities for powerful, more in-depth analysis. If you're using ArcGIS 9.3, you can visualize temporal change by creating an animation. You can still create animations at version 10, but there's an easy alternative as well.
The example below shows how to use visualize piracy-related incidents that occurred between March, 2007 and February, 2009 in and around the Gulf of Aden. Continue reading →