Monthly Archives:
July 2010
Two new instructor-led courses are now available for those who want to build custom Web apps that include GIS services and deliver a rich, interactive user experience. One course focuses on the ArcGIS API for Flex, while the other focuses on the ArcGIS API for Microsoft Silverlight/WPF. Both courses teach how to create high-performing applications that incorporate query, geocoding, geoprocessing, editing, and routing tasks.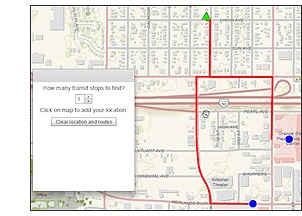 In course exercises, students combine ArcGIS Online basemaps with ArcGIS Server services hosted in the Amazon cloud to build a fully functioning rich Internet application based on Flex or Silverlight technologies. 
Behind the scenes, the courses leverage Amazon Web Services EC2 technology to access an AMI (Amazon Machine Image) preconfigured with all the software needed to host an ArcGIS Server instance. We now have a server available 24/7 from anywhere in the world these training classes are taught. Students will notice fast and seamless performance in the classroom as they interact with the services to build their apps.
Classes are available in the traditional classroom and the online classroom.
Note: If you're interested in deploying ArcGIS Server 10 using Amazon Web Services technology, check out the Running ArcGIS Server on Amazon EC2 free training seminar. 
Esri instructor Matthew Baker contributed this post. Matt is the author of Building Web Applications Using the ArcGIS API for Flex.
For those of you attending this year's Esri International User Conference in San Diego next week, get ready to hear about ArcGIS 10. There will be tons of presentations, demos, technical workshops, and oh yeah, free lab lessons in the Hands-On Learning Lab presented by Esri Training Services.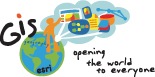 Hands-On Learning Lab
Located in the Customer Care Area of the Esri Showcase, the Hands-On Learning Lab offers free 45-minute lessons on a variety of topics. Each lesson includes a video presentation and a hands-on exercise that lets you practice with ArcGIS 10 software. Instructors are available in the lab to answer questions. There's no need to preregister—just stop by, sit down at an available workstation, and experience for yourself how ArcGIS 10 simplifies your GIS tasks and workflows. Continue reading →