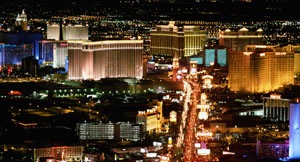 If you'll be in Las Vegas this month for the AAG Annual Meeting, take a few minutes to stop by the Jobs in Geography (JIG) Center to talk with ESRI staff about current openings in Product Development, Educational Services, Technical Support, and Professional Services.
"We've participated in AAG for many years," said Jason. "We find that it's a great avenue to meet potential candidates who have the type of experience we require for positions such as Senior GIS Analysts and Technical Writers. We look forward to this event every year."
The JIG Center will be open Tuesday through Thursday (March 24-26) from 9:30 a.m. to 4:30 p.m. daily.