Tag Archives:
Market Potential Index
On the ninth day of the holiday, Esri gives to you…a color-coded map of the potential for owning a big screen television.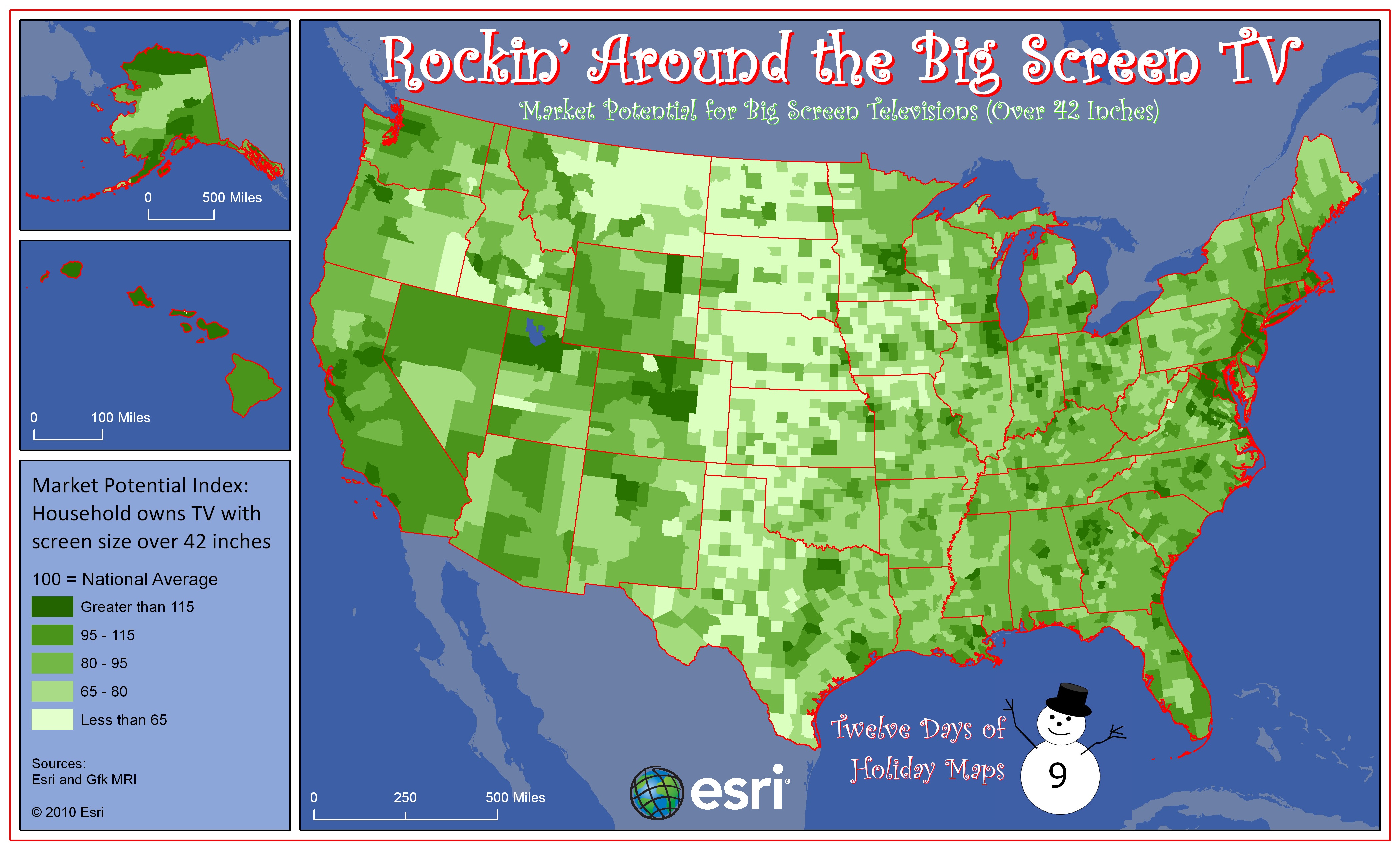 Is there someone on your holiday list that thinks a bigger television is always a better television? Maybe dropping subtle hints that they can't read the score of the game on your current tv? If you don't want to buy them an eye exam, then you might be in the market for a new big screen television.
The map above shows where in the country households are watching televisions that are bigger than 42 inches in size. Those counties shaded in dark green are more likely to have big screen televisions in their homes than the counties shaded in light green.
Esri's Market Potential data measures the likely demand for a product or service in an area. Esri computes the Market Potential data by combining Esri Tapestry™ Segmentation and data from consumer surveys conducted by GfK MRI. The Market Potential Index (MPI) values at the U.S. level are 100. A value of more than 100 represents higher demand, and a value of less than 100 represents lower demand. For more information on Esri Market Potential Data, please visit http://www.esri.com/data/esri_data/market-potential.html
Happy Holidays from Esri!
By Catherine Spisszak