Tag:
application templates
ArcGIS Online includes a variety of application templates that are designed for you to download, tweak the source code to suit your needs, and publish the app with your map from your own site. While these are designed with customization in mind, they can also be used "as-is" as ArcGIS Online free hosted applications. Here's how to use them as hosted apps.
First, find a map you've shared publicly, or any other publicly shared map. For this example we'll choose one from the ArcGIS.com gallery showing USA active floods:

Once you've opened the map in the ArcGIS.com map viewer, choose share:

And then choose Make a Web Application: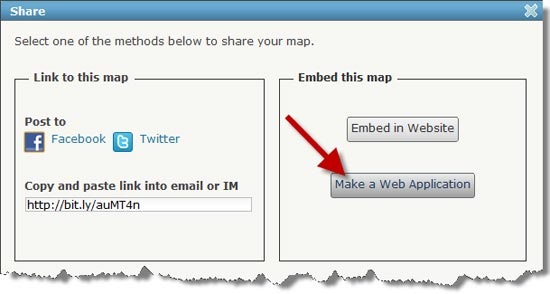 We'll want to preview the map in one of the available app templates. Below we've chosen the Contemporary Green template. You'll see the Preview option underneath each template thumbnail.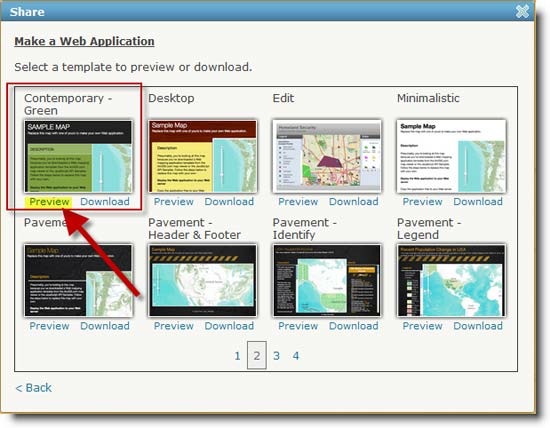 When you click Preview your map will open in the template you've chosen. Shown below is the USA Active Floods map in the Contemporary Green template. To use the map and template as a complete hosted application, just preview your map in the template and copy the URL you see in your browser. You can paste the URL into an email, add it as a link on your website, or share it via your ArcGIS Online account.
Here's a link to the USA Active Floods in the Contemporary Green template or click the image below: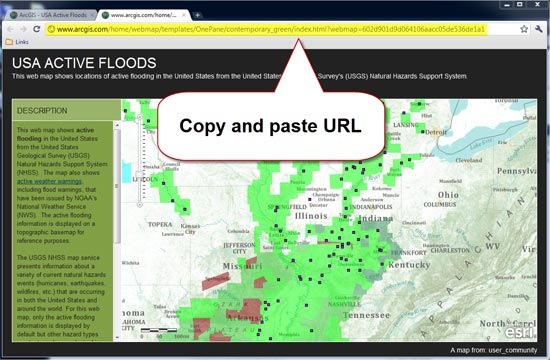 If you want to modify the app or add additional widgets, choose the Download option (rather than Preview as we did above) to get the source JavaScript code.
If you want to publish your customized template you'll have to do that from your own server or web hosting service. But if you just want a quick map in a different template, leveraging the already hosted ArcGIS Online applications provides a quick and easy solution that you can use with any map.