By Charlie Frye, Esri Chief Cartographer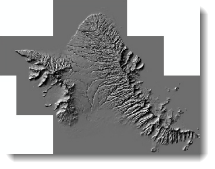 We've blogged about symbolizing hillshades (rasters that are derived from elevation raster datasets, like DEMs, via the Hillshade tool), but never really covered the basics of the data used to create hillshades, so we wanted to take a minute and share a few best practices we've been adopting.
Before getting started, though, it's worth noting that we've been storing our rasters in file geodatabases. For us, these included some rather large hillshade datasets, ranging between 5Gb and 60Gb.