by Kathy Isham, National Hydrography Dataset, USGS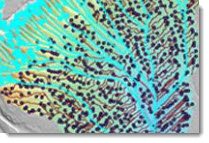 The US Geological Survey (USGS) has redesigned its applications page for the National Hydrography Dataset (NHD). The new applications page is organized into the six different types of applications that highlight how USGS and other organizations use the NHD.
These six types include Fisheries Management, Hydrologic Modeling, Environmental Protection, Resources Management, Mapping, Emergency Response, WBD, and HEM (Hydrography Event Management).  In addition to these various types of applications, the NHD will highlight a featured application that will change on a quarterly basis.  The application that is currently being featured discusses how scientists at the USGS are using the HEM Tools to create seafloor drainage systems.
Visit the NHD applications page.
If your organization has an NHD application they'd like featured, please send a short description, graphic – if available, and website url to nhd@usgs.gov.