The Ocean Basemap map service was updated to include bathymetric data from the Canadian Hydrographic Service (CHS) for the east and west coasts of Canada. A large coastal area from Dixon Entrance north of Haida Gwaii (Queen Charlotte Islands, Queen Charlotte Sound) to the Strait of Juan de Fuca, now includes bathymetry at a resolution of 500 meters. On the Atlantic Coast, in the Gulf of St. Lawrence, the St. Lawrence River, around the islands of Nova Scotia and Newfoundland (Notre Dame Bay), and further north along the Labrador coastline (Labrador Trough), an improved resolution of up to 100 meters is now apparent.
Canada has the world's longest coastline, and CHS is responsible for the creation and maintenance of hundreds of nautical charts. CHS' participation in Esri's Community Maps Program is significant for the Ocean Basemap and to marine GIS users.
Updated CHS bathymetry on the West Coast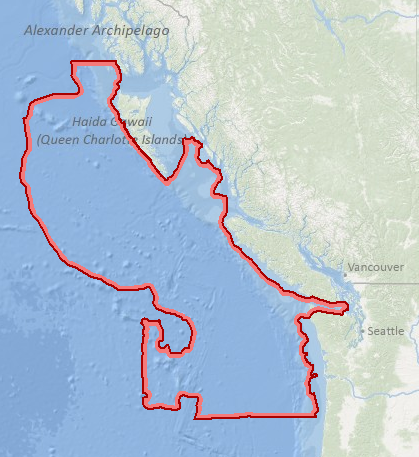 Updated CHS bathymetry on the East Coast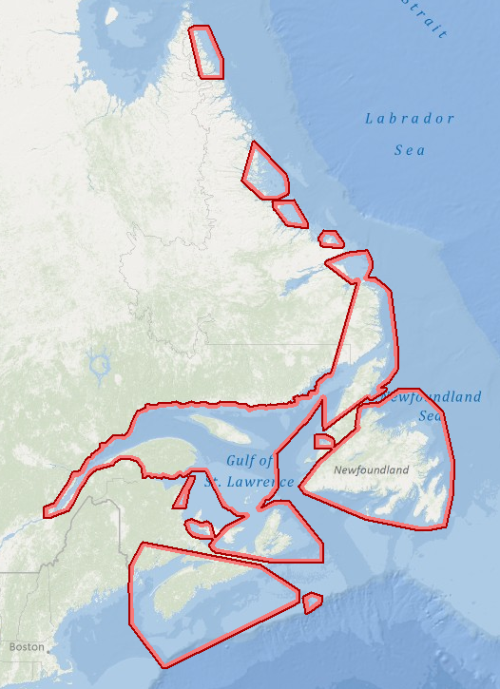 CHS bathymetry in one of Newfoundland's northern bays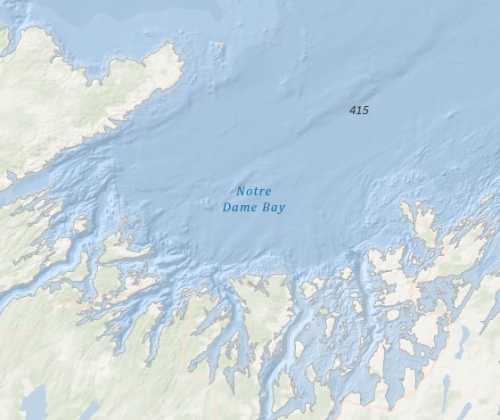 Detailed bathymetry located north along Canada's eastern shore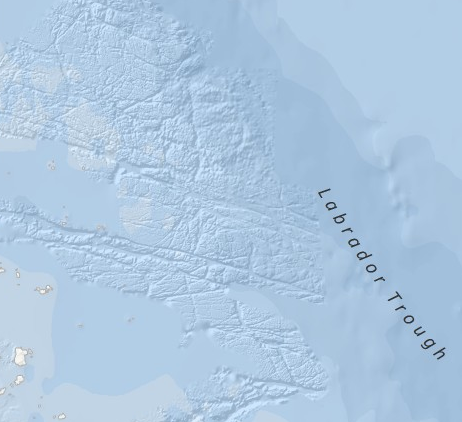 The Ocean Basemap map service was also updated to include high resolution bathymetry at entirely new scale levels. Now, users can zoom down to 1:36,000, 1:18,000, and even 1:9,000 in limited areas of the United States of America on the East Coast and in the Gulf of Mexico. More specifically, this data is contained within New York Bight, Ship Island Pass to Pascagoula approaches in Mississippi Sound, and from Rhode Island Sound to the greater Massachusetts Bay, including Stellwagen Banks and Cape Cod Bay regions. Higher resolution bathymetric data from NOAA's National Geophysical Data Center (NGDC) was used to update these areas in the Ocean Basemap. See the illustration for an inside look at the more specific extent ranges at which this data can be discovered.
Large scale AOIs include Massachusetts Bay, New York Bight, and Mississippi Sound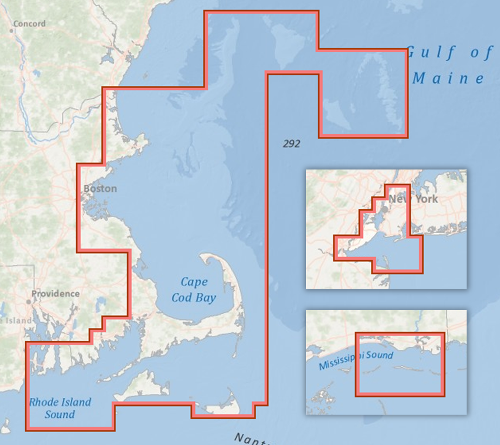 High resolution bathymetry north of Cape Cod Bay in the Massachusetts Bay AOI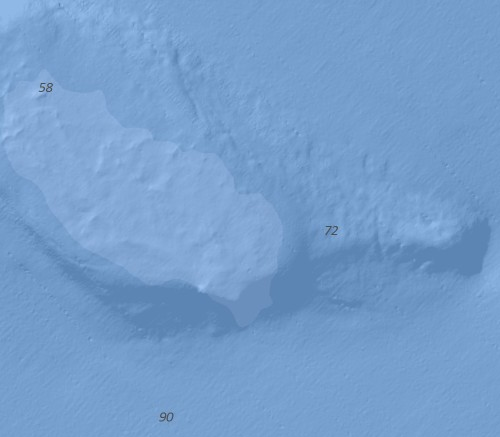 If you have previously used the Ocean Basemap, you may need to clear your cache in order to see the updates.
If you have questions or feedback, please post them in the ArcGIS Online forums.