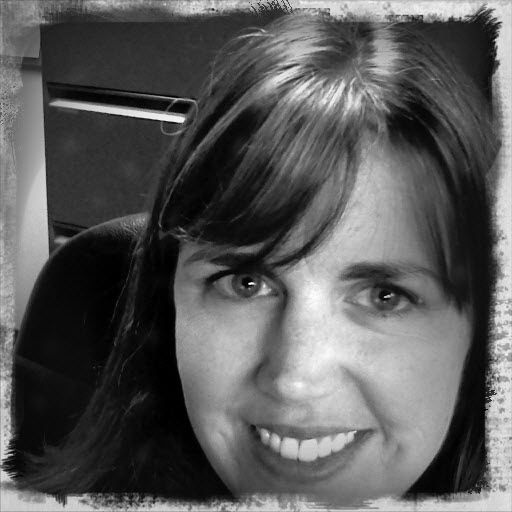 by Lucy Guerra
Business Analyst Desktop users can access the 2011/2016 Esri Updated Demographic Data and Report through the desktop product today. The 2011/2016 Esri Updated Demographics, as well as Census 2010 data, are viewable and available for analysis when you choose to 'Show Online Data' in your Preferences.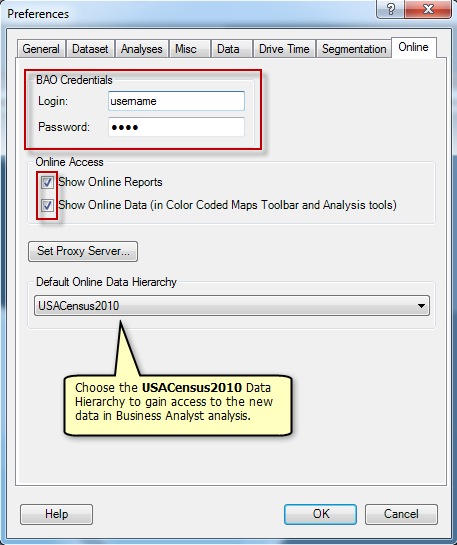 Once activated, you can thematically map this data via Color-Coded Maps…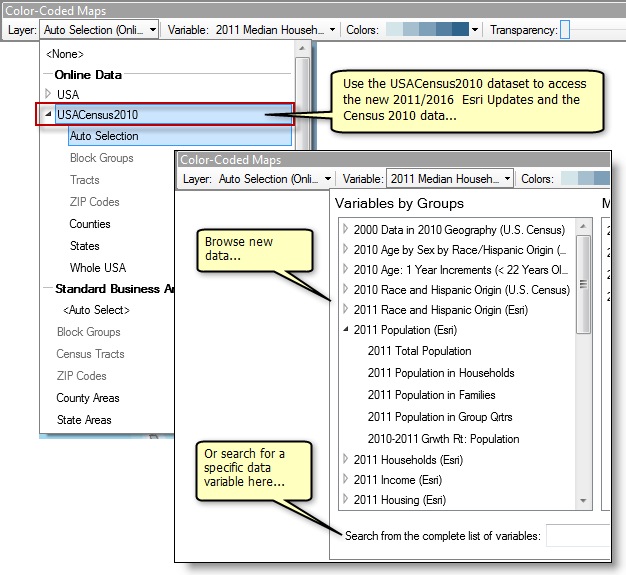 The online data option also becomes enabled in many types of analysis helping you to Append Data (Spatial Overlay), Determine Market Penetration, Find Hot Spots, Rank  Similar Sites, Measure Distance Decay, and Determine Trade Area Penetration… so you can continue your regular workflows but add this newly released data to your analysis.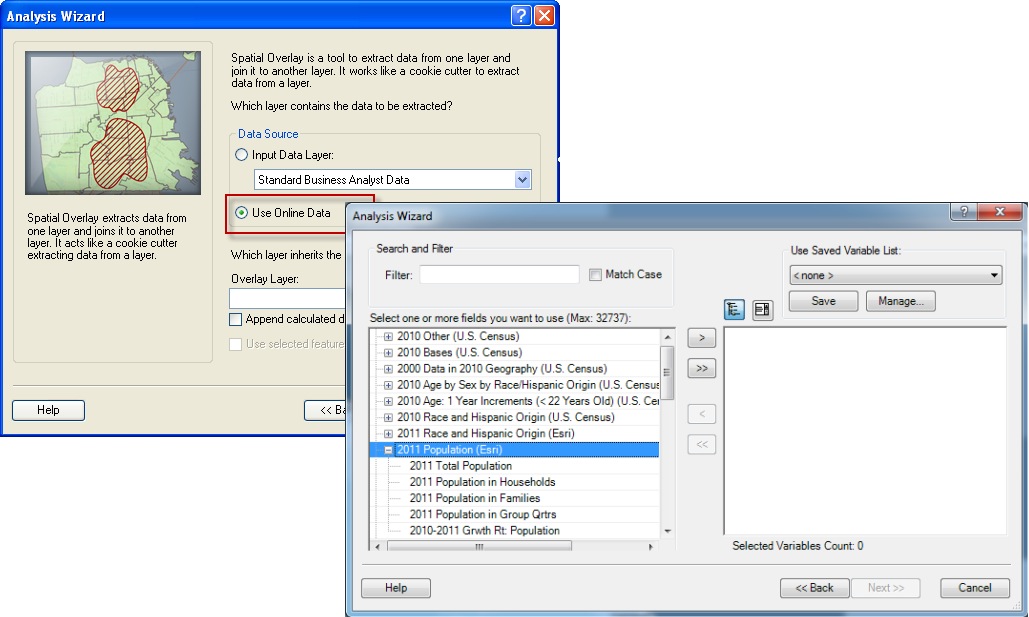 And, two new reports are available, the 2011/2016 Demographic & Income Profile and the Census 2010 Summary Profile…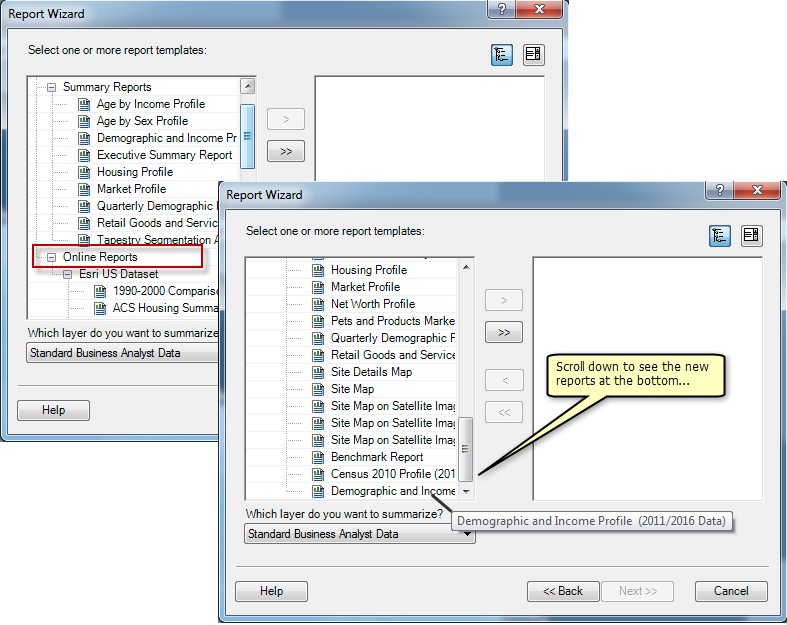 Watch this short video to see how you can access this data and report from directly within Business Analyst Desktop.
The 2011/2016 Data and report and the Census 2010 data and report will be delivered locally (as opposed to in the cloud) in the next update of Business Analyst Desktop in Q1 2012. More information to follow in the next few weeks…