CityEngine allows you to model and design your city in 3D based on GIS geometry, attributes and procedural rules.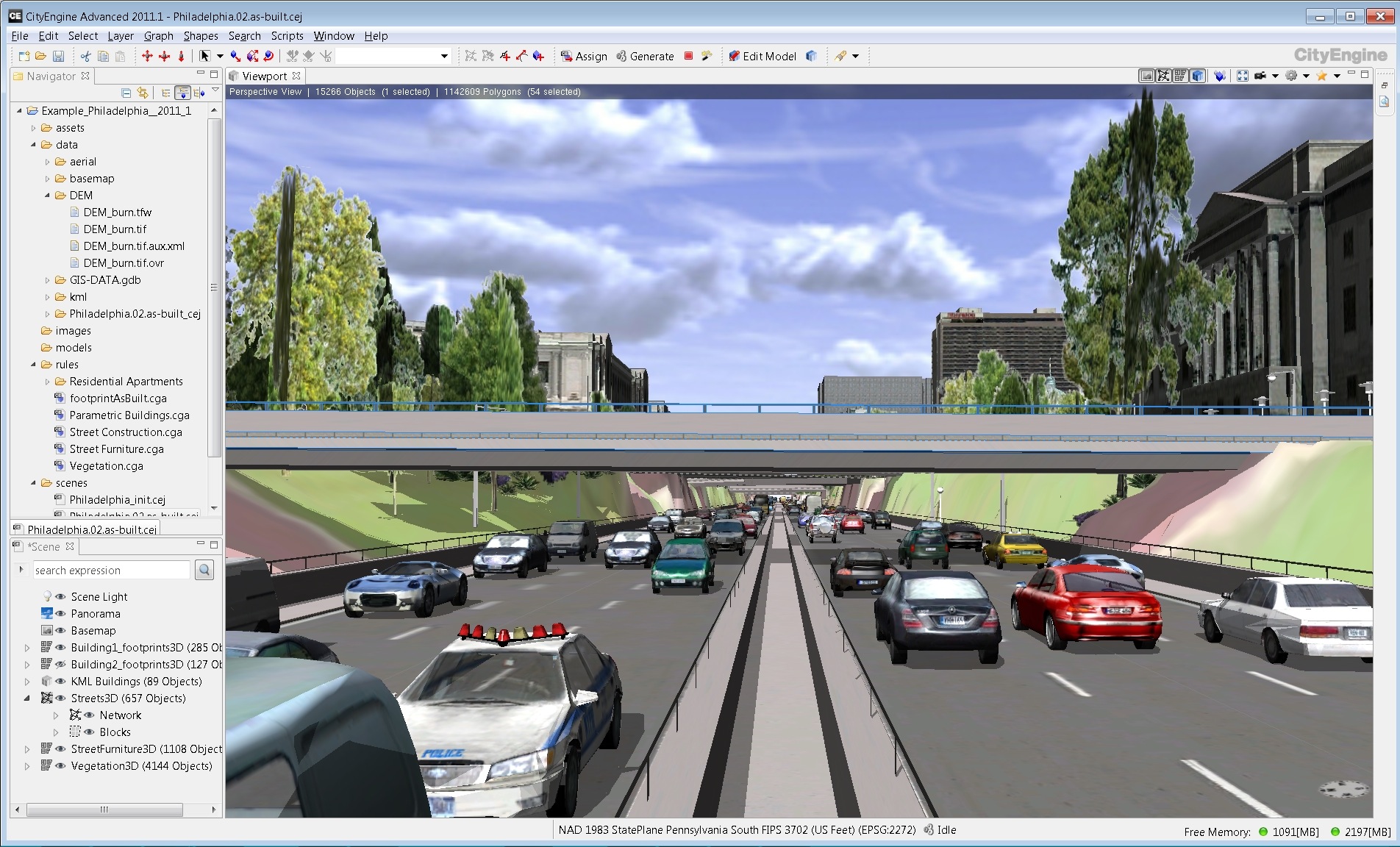 Once you are done modeling, it is important to bring the models back into ArcGIS for visualization, further analysis and sharing. The 'CityEngine to ArcGIS' template describes the process of exporting 3D models generated by CityEngine to ArcGIS.
Starting point is the 'CityEngine Philadelphia example' available in the gallery section on the CityEngine resource center. After you have worked your way through this example, your final scene in CityEngine might look like the image below with newly modeled buildings selected: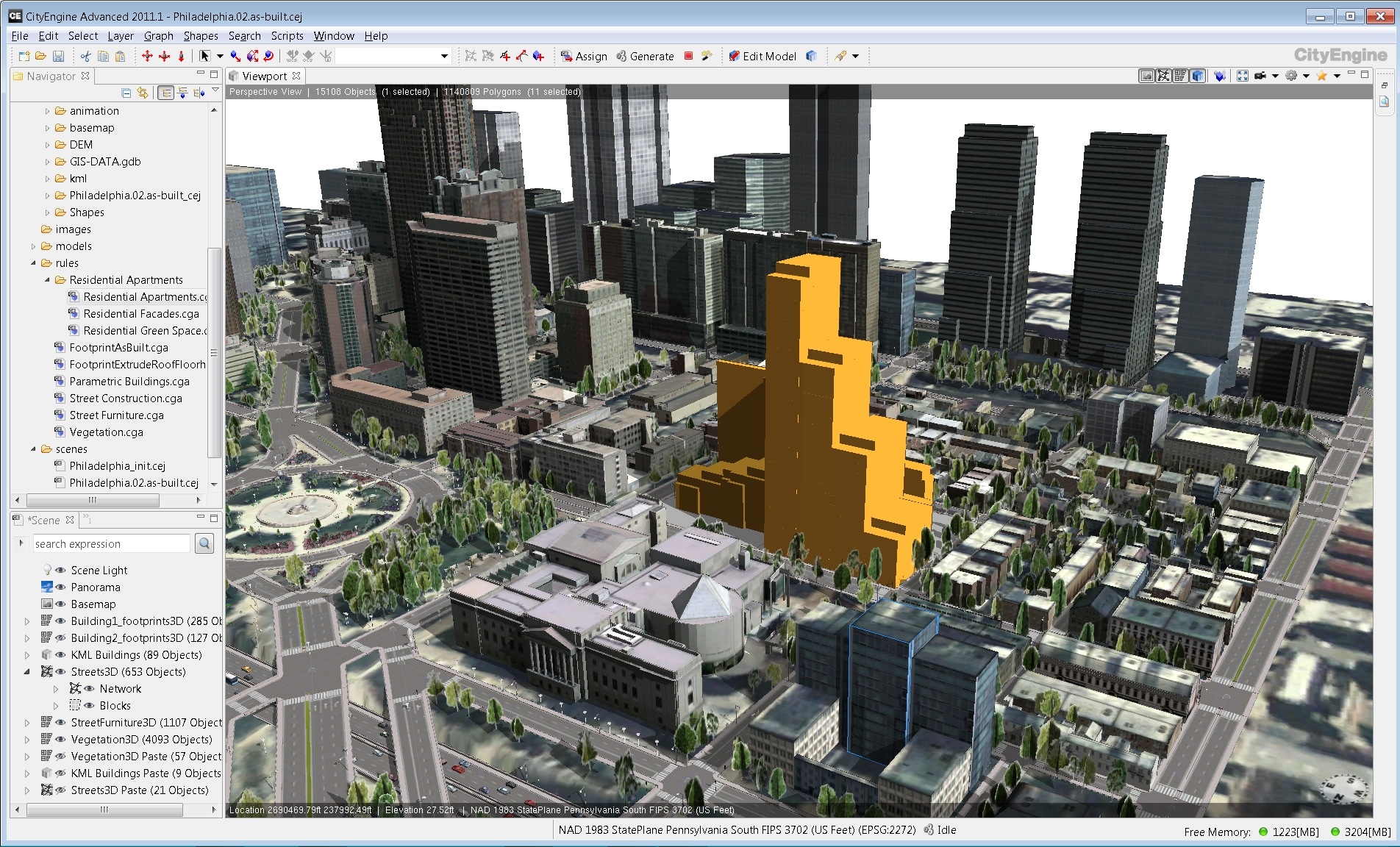 Then you need to export the selected models from CityEngine to COLLADA (dae).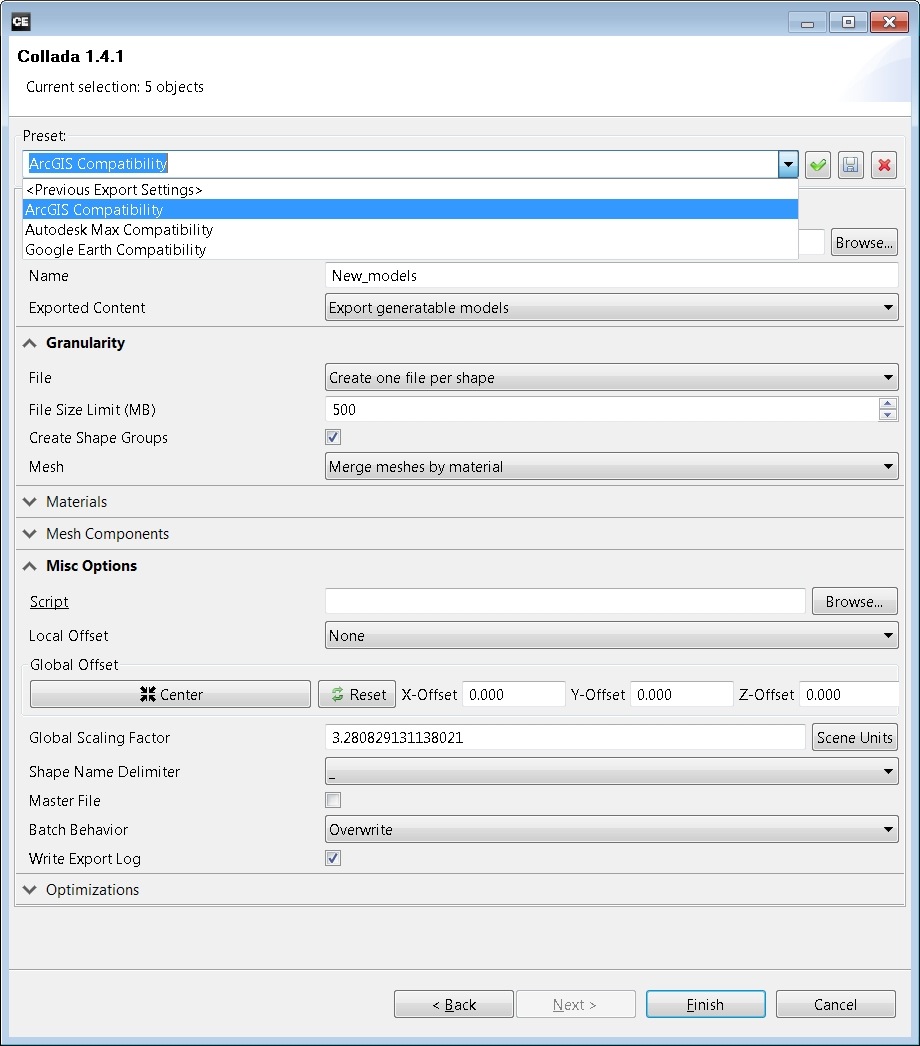 Note: the 'ArcGIS compatibility' and 'Global Scaling Factor' (needed for data in feet) options will be available with the upcoming CityEngine service release (mid December 2011).
Now we need to get these COLLADA models into our geodatabase so we can view them in a larger urban setting, analyze and share them.The new 'CityEngine to ArcGIS' template shows you the process of importing the COLLADA files exported by CityEngine into the geodatabase.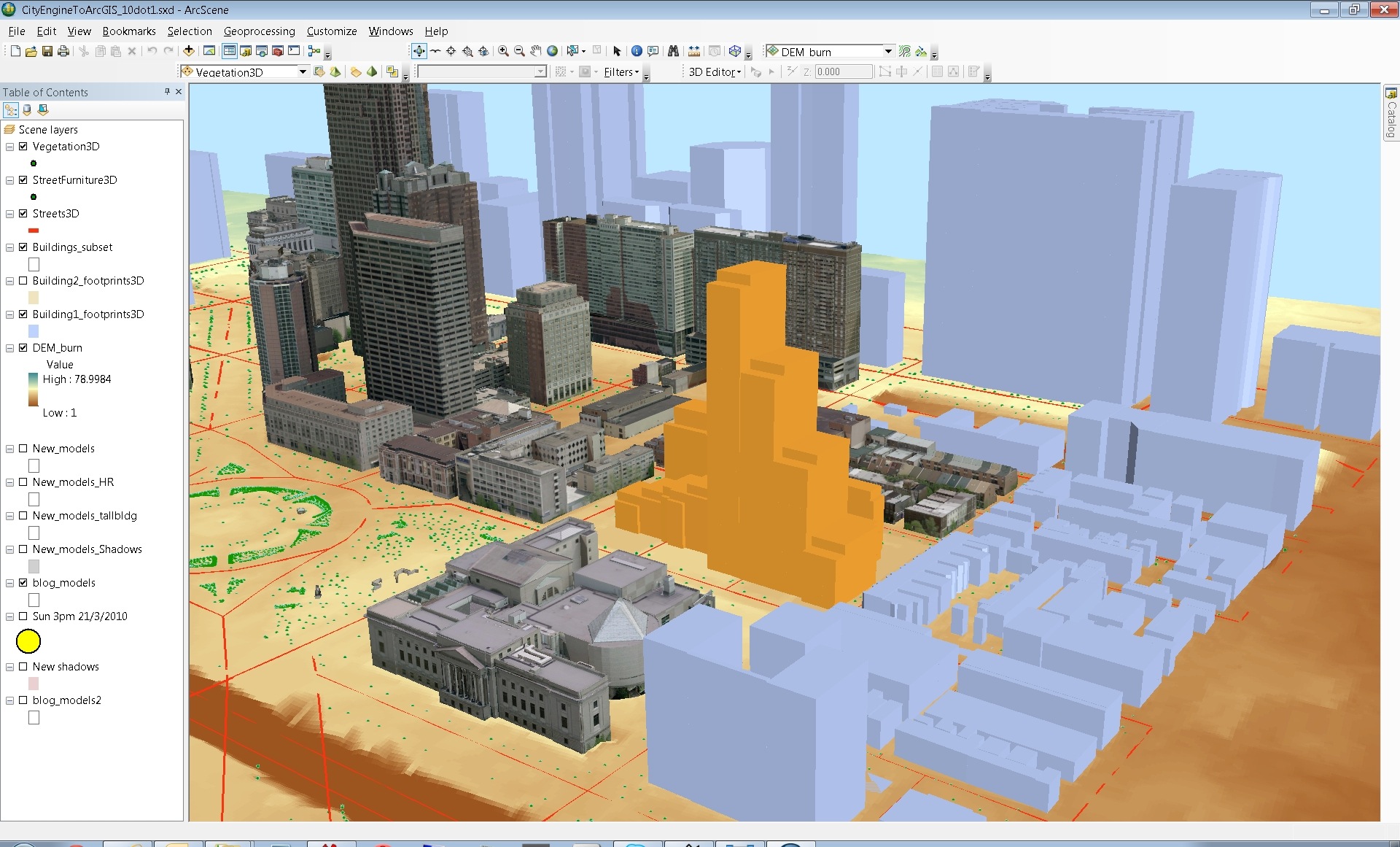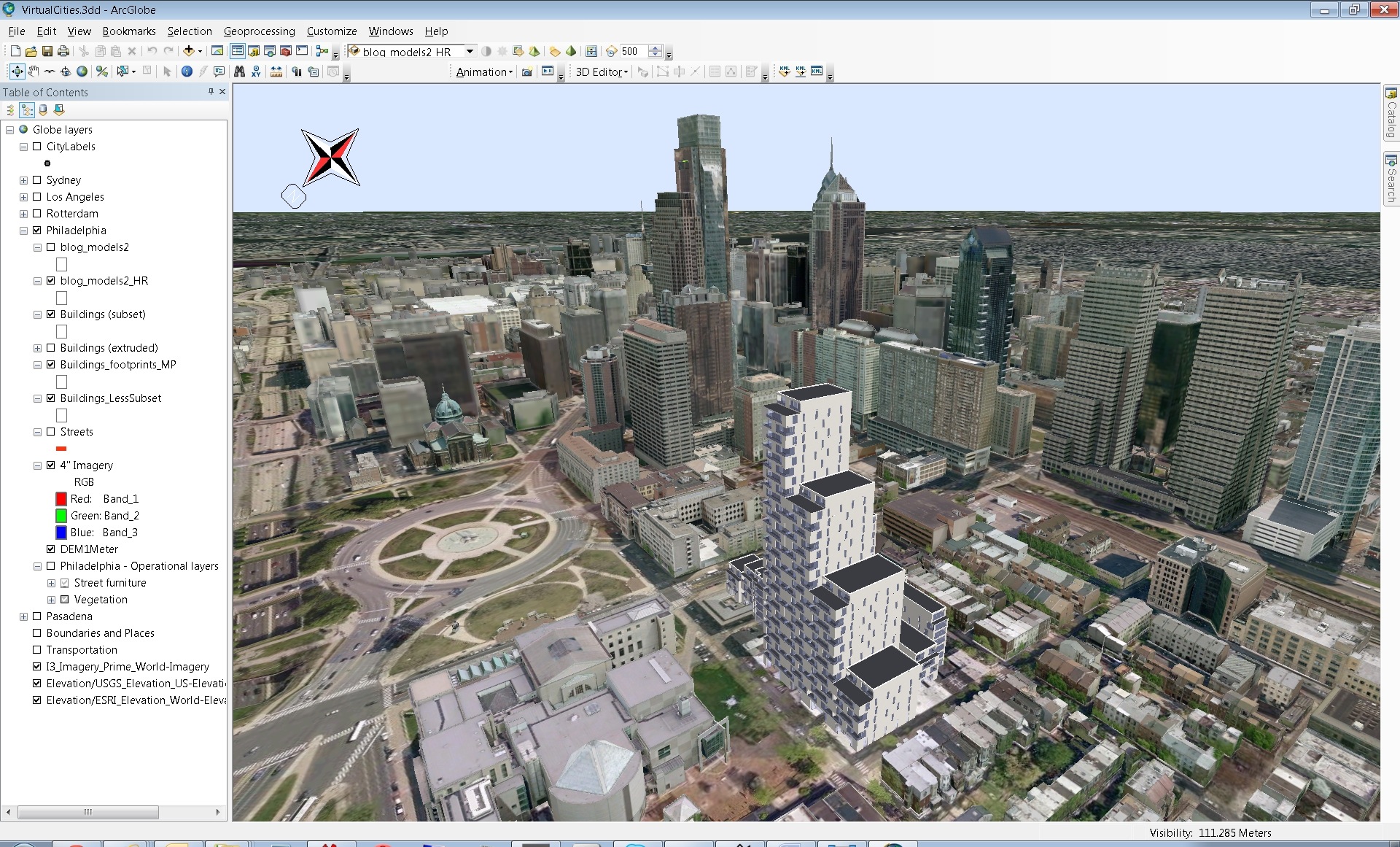 Low resolution models in ArcScene, high resolution models in ArcGlobe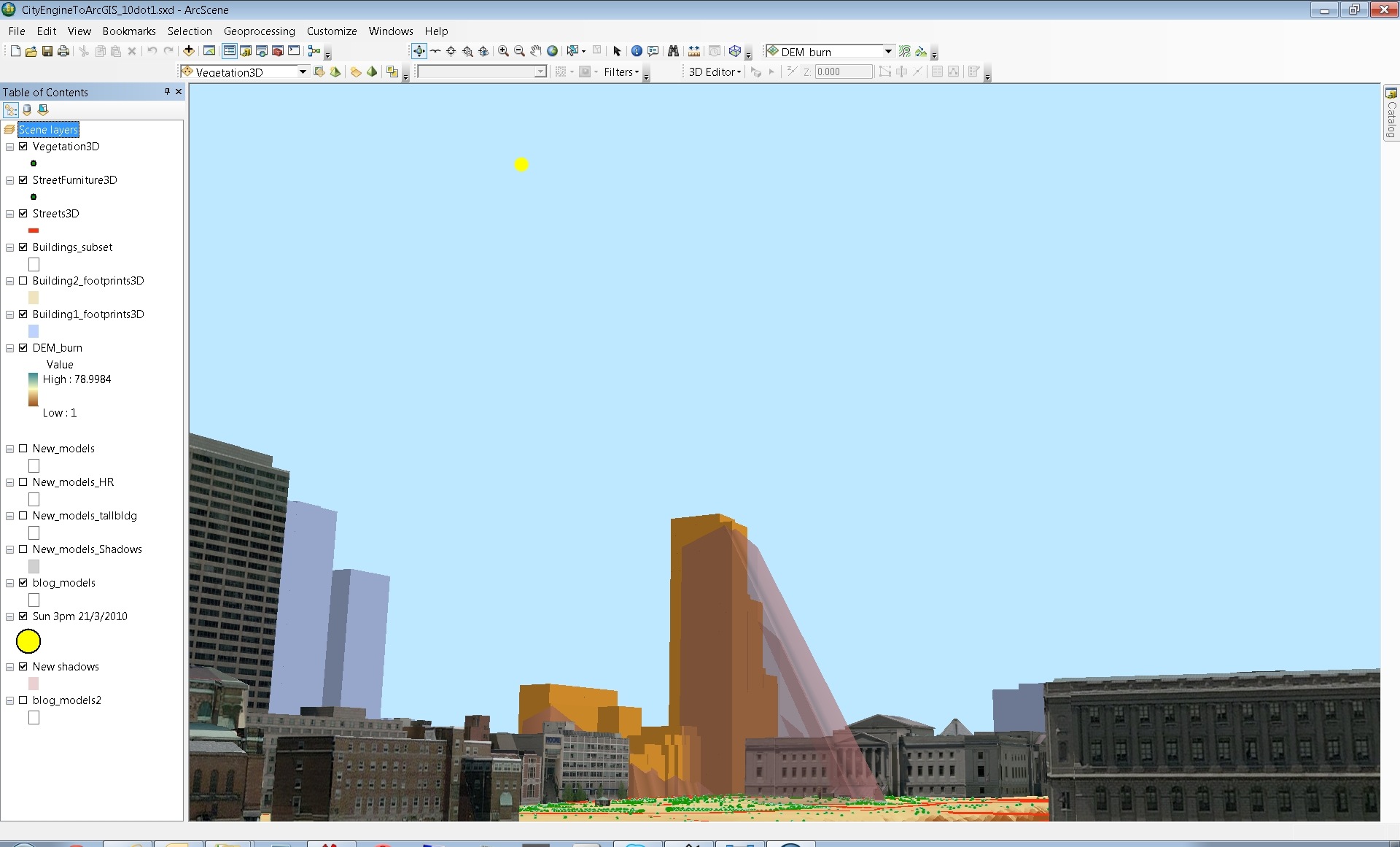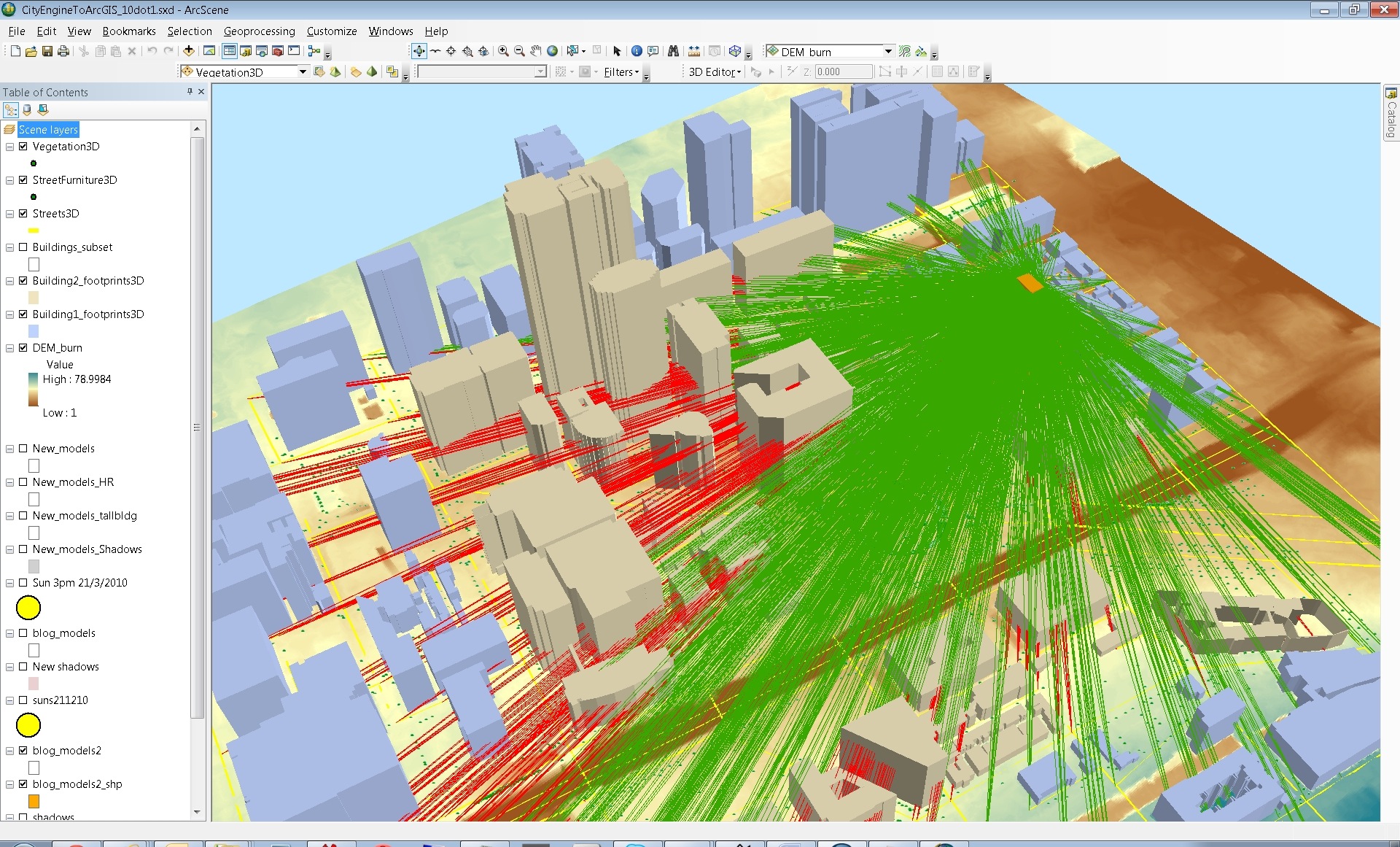 Shadow analysis of the proposed design, Line Of Sight analysis
Enjoy…
Gert
Esri R&D Center Zürich
Note:
If you don't have a CityEngine license, you can use the COLLADA buildings provided in the models directory of this template to set through the workflow
See also the '2Dto3D template' available in the CityEngine and 3DGIS groups to learn how to prepare your data for import into CityEngine.